Loggers Rejoice at Saladita's Beloved Mexi Log Festival
Photography by Billy Watts, Luki O'keefe, & Heidi Zumbrun
Cypress, CALIF. (May 11, 2017) – Saluting an inspiring Cinco de Mayo celebration in honor of art, music, good vibes and surfing, the Vans Joel Tudor Duct Tape Invitational closed out its 14th event to congratulate Santa Cruz native CJ Nelson, who demonstrated a flawless show to win two marquee events this past weekend in Saladita, Mexico.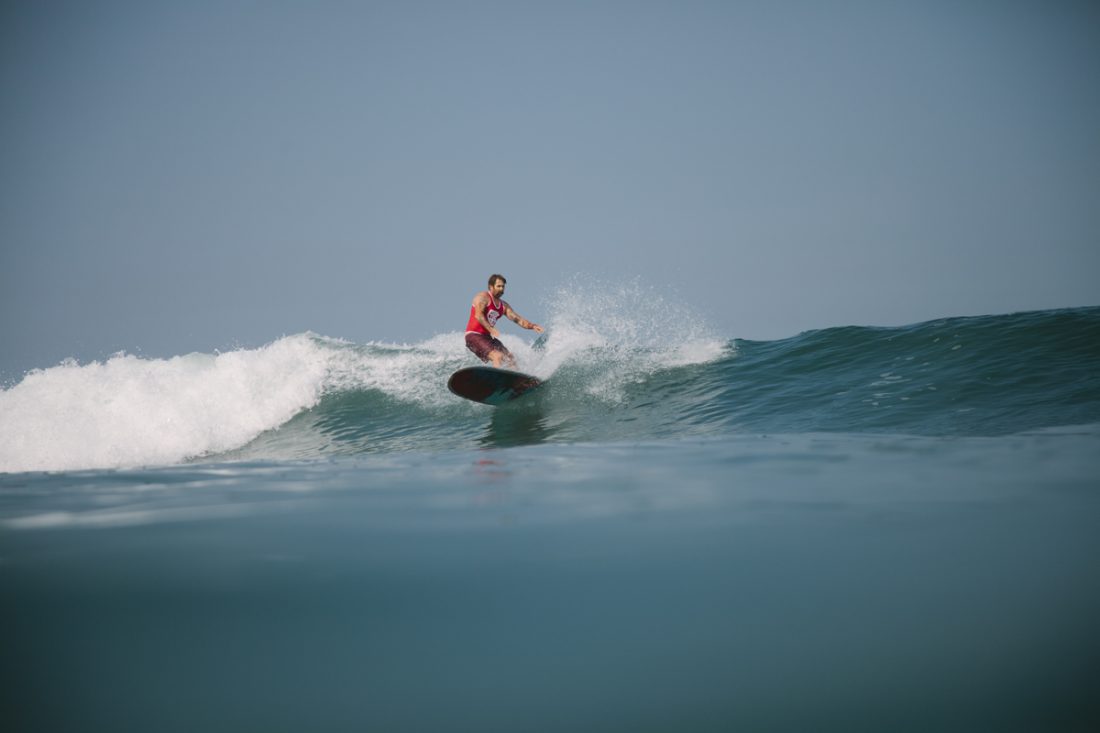 Hosted in partnership with the Mexi Log Fest, the Joel Tudor Duct Tape Invitational presented by Vans, brought 16 of the world's best longboarders to Saladita's cherished surf gathering, joining more than 120 longboarding enthusiasts eager to exhibit their true style and originality in the water. Nelson, a longtime resident of mainland Mexico, has been surfing this break for nearly 20 years, making his triumphant surfing performance a truly special moment in his career.
Standout exhibitions were showcased by multi-talented Ryan Burch, who earned 2nd place in both the Vans Duct Tape and Mexi Log with his stylish hang heels and effortless strides on his board, alongside veteran Justin Quintal, a bonafide log expert, and Tommy Witt, who remarkably defies all physics with his magical noseriding technique.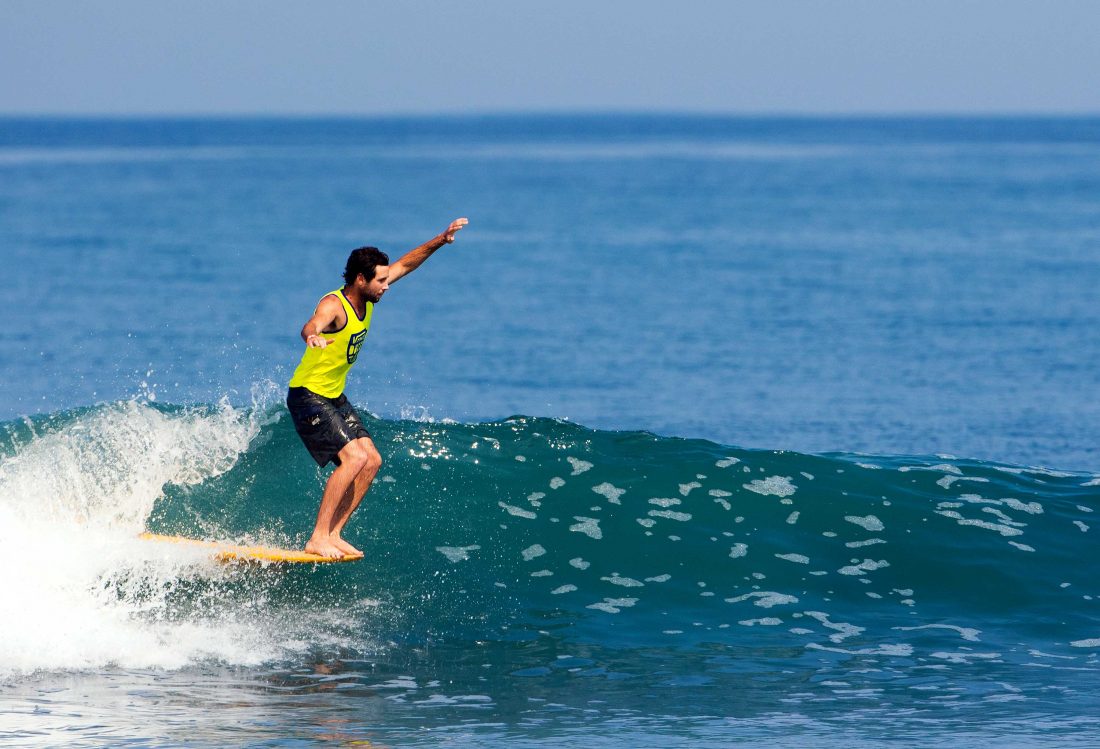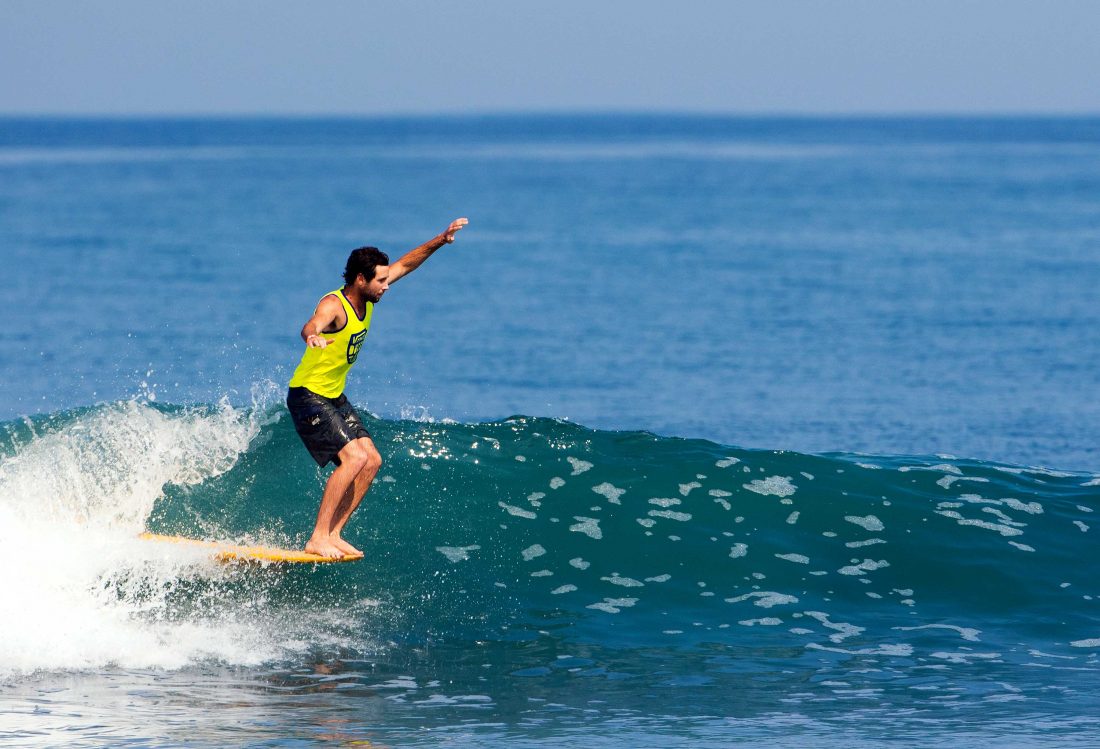 The positive energy on La Saladita beach was palpable, as surf fans from all cultures and walks of life reveled in a weekend full of art, music, films, soundbaths, yoga and surfing—a true homage to Mexico's spirit, creativity and immaculate surf conditions.
Vans Joel Tudor Duct Tape Invitational Results
1st – CJ Nelson
2nd- Ryan Burch
3rd – Justin Quintal
4th – Tommy Witt
MXLF Men's Results
1st – CJ Nelson
2nd – Ryan Burch
3rd- Noah Shimabukuro
4th – Tommy Witt
MXLF Women's Results
1st – Kaitlin Maguire
2nd – Mason Schremmer
3rd – Jen Smith
4th – Kristy Murphy
@vanssurf #ducttapeinvitational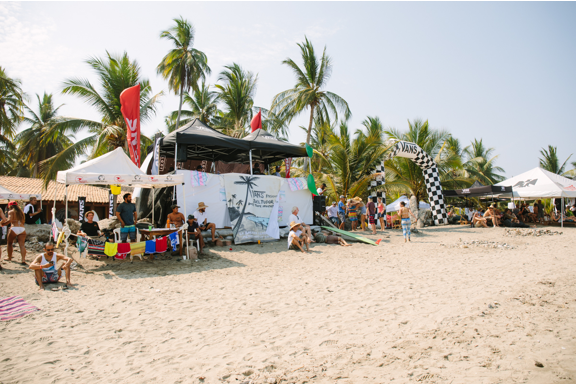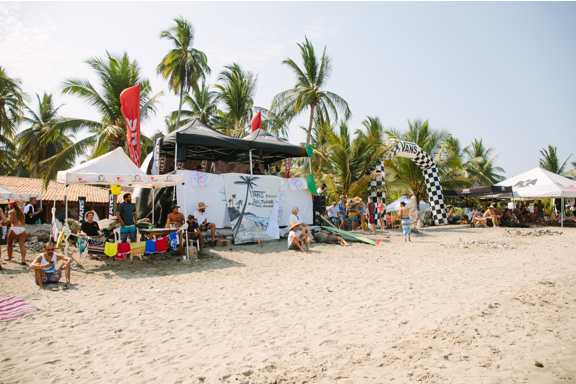 The Vans Joel Tudor Duct Tape Invitational in Saladita, Mexico marks the 14th event in the international Duct Tape contest series, reinforcing a global platform for longboarding specialty and providing a unique festival atmosphere for today's most progressive longboarding icons.
Since 2010, the Vans Joel Tudor Duct Tape Invitational has set a standard for the longboarding community, enriching competition with an affinity for style and originality. The Vans Duct Tape Invitational contest series is anchored by the vision of two-time ASP world longboarding champion Joel Tudor, to create an innovative surf series that upholds progression, creativity and craftsmanship in and out of the water.
About Vans
Vans®, a VF Corporation (NYSE: VFC) brand, is the original action sports footwear, apparel and accessories brand. Vans authentic collections are sold globally in more than 75 countries through a network of subsidiaries, distributors and international offices. Vans also owns and operates nearly 600 retail locations around the world. The Vans brand promotes the action sports lifestyle, youth culture and creative self-expression through the support of athletes, musicians and artists and through progressive events and platforms such as the Vans Triple Crown of Surfing®, the Vans U.S. Open of Surfing, Vans Pool Party, Vans Custom Culture, Vans Warped Tour®, and Vans' cultural hub and international music venue, the House of Vans.
Vans, "Off The Wall" Since '66
www.vans.com
youtube.com/vans
instagram.com/vans
facebook.com/vans
twitter.com/vans_66
vans.tumblr.com