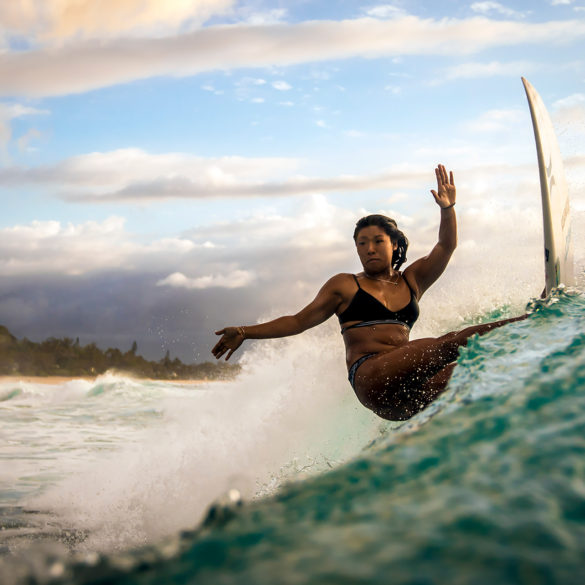 By Andrew Oliver Forces much larger than surfing have shaped 2021 to be a transformative moment in the sports history...
All Photos Ben Thouard There are natural occurrences in this world that are wonders to behold – XXL Teahupo'o is...
Intro by Andrew Oliver   Photos by Tai Van Dyke   Captions by Dave Riddle The Volcom House has an unrivaled reputation...
Words by Shannon Reporting   Photos Ha'a Keaulana  Presented by Smile-Wave Hawai'i wahine are reclaiming their place in the waves as...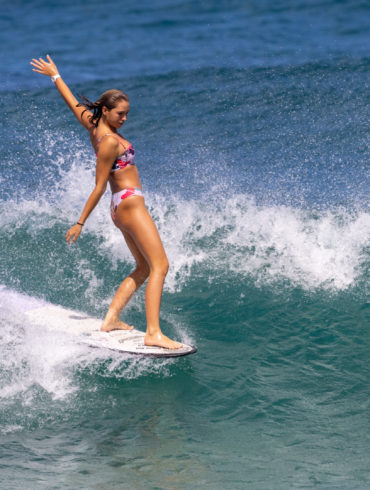 Story by Rebecca Parsons  Photos: Mike Latronic "The precious descendent that stands illuminated…" It is often said that a woman's...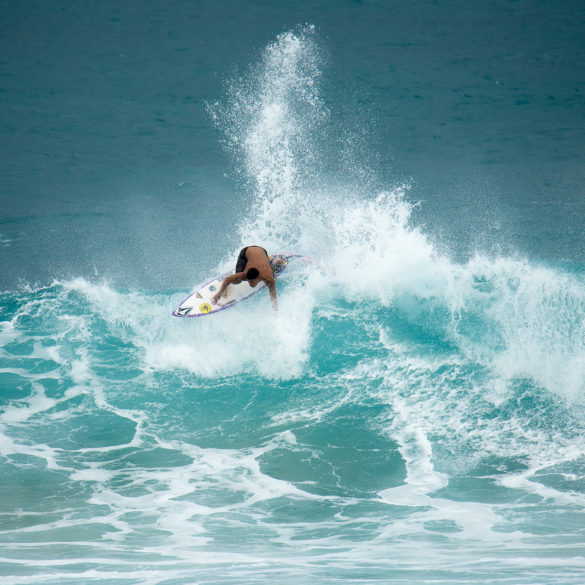 Intro By Jason Shibata Diesel Storm, his name suits his approach to wave riding perfectly; full throttle with immense power....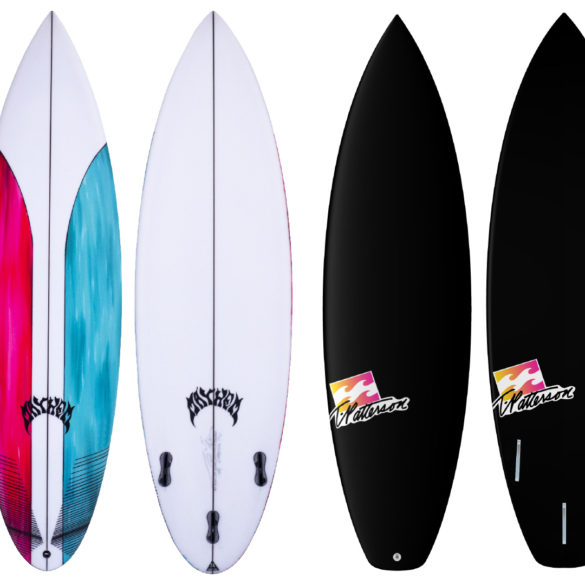 Duke Kahanamoku's dream of surfing in the Olympics came to life with the inclusion of surfing in the Tokyo summer...
By Andrew Oliver When new faces come onto the scene it's inevitable that comparisons will be made to well-established talent....
Tahiti based photographer Domenic Mosqueira describes securing page one with one of Tahiti's best – the freakishly talented Matahi Drollet....
By Daniel Ikaika Ito  Photos Cid Kaneshiro When non-essential travel came to a screeching halt in 2020 that didn't stop...