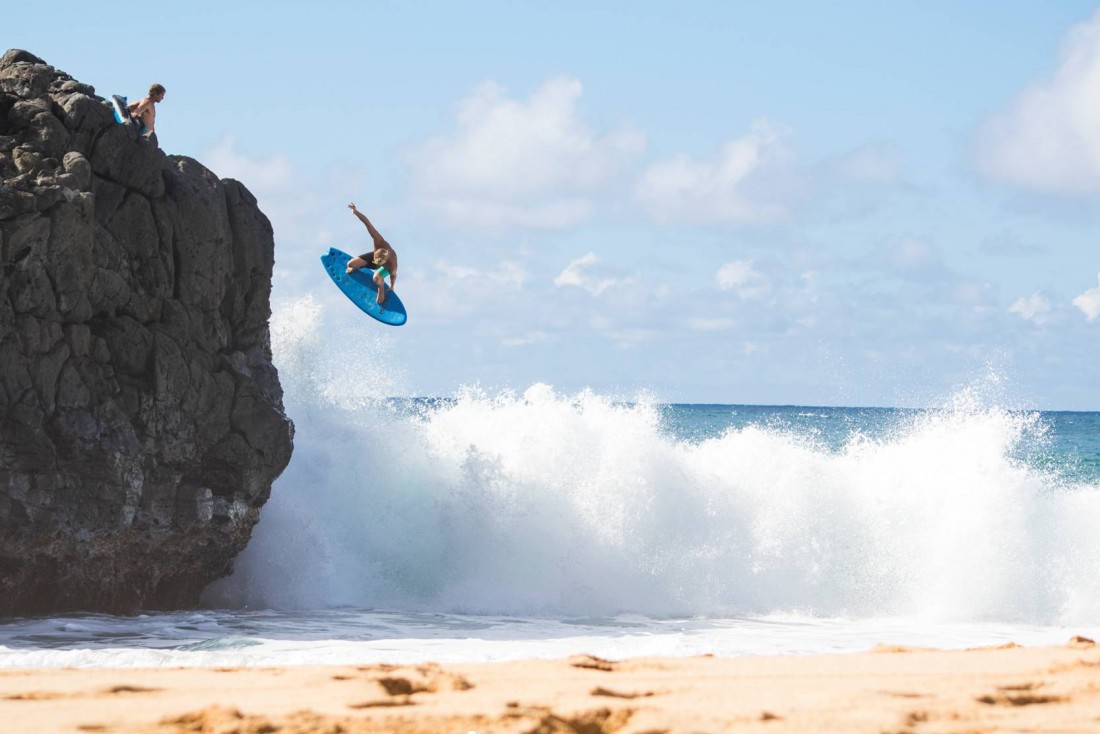 CATCH SURF TEAM RIDERS TO INVADE SOUTH SHORE
HONOLULU (Tuesday, June 16, 2015) – T&C Surf is stoked to partner with Catch Surf for the first Get Wet Tour in Hawaii! Jamie O'Brien famously known as "Who is JOB" and Hawaiian surf legend Kalani Robb are heading to Oahu's south shore for fist bumps, autograph signings, rad giveaways and the opportunity to just hang out with grom fans. Plus Red Bull is dropping in to give you wings when you try out the new Red Bull Yellow Edition – tropical fruit flavor. "Looking forward to a day of Catch Surf fun at T&C" says O'Brien who is stoked on hyping the Catch Surf brand in the islands. "Gonna give away everything that's not nailed down. Eat some Kaka'ako Kitchen and go HSF at Kewalos!!! Auright!" says Robb.
Catch Surf will also have their custom board stamper, something exclusively available at tour stops only. It allows Beater and Odysea rippers to customize their new boards with a deluxe stamp job with a variety of Catch Surf's art. The more the merrier. Score free loot with any Catch Surf clothing purchase including a bonus 4 pack of Red Bull when you purchase a new board! Come see the team shred a couple waves, do some crazy airs and tricks with style! Its time to throw a few shakas and we'll see you at the beach afterwards!
The event will be hosted at T&C Surf's newest town store located at Ward Centre. Come check out the new line of Catch Surf clothing apparel and their signature "Beater" board and soft-top surfboards including the "Odysea Stump." "It's going to be good times at T&C on the 27th with signings, games and prizes, custom board stamping and shred sesh afterwards" says Catch Surf.
June 27th 12:30 – 2:30pm: The new T&C Surf Ward Centre – 1240 Ala Moana Blvd
3:00 – 5:00pm: Surf Demo to follow at Kewalos – 1125 Ala Moana Blvd.