Hainan Wanning Riyue Bay International Surfing Festival
January 25 to 30, 2013
Wanning, Hainan, China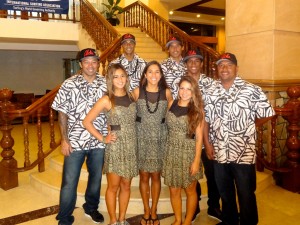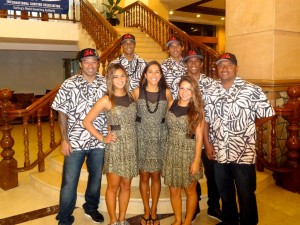 The Opening Ceremony of the ISA China Cup will be a night the surfers and locals in attendance will never forget. What transpired in the City of Wanning's Theater was part rock-show, dancing spectacular, and it was entirely devoted to the growth of surfing. With the competing surfers, coaches, Chinese dignitaries, sponsors, ISA officials and special guests on hand, the Opening Ceremony for the Hainan Wanning Riyue Bay International Surfing Festival officially launched the start of the 2nd annual competition.
The 8 National Teams arrived with class, showcasing their countries flags and colors in their team uniforms. The ceremony kicked-off with the presentation of each delegation as hundreds of local Chinese that were in attendance greeted them with a welcoming applause. It was followed by the "Sands of the World" ceremony, where each country carried sand from their local beach and poured it into a glass container on stage symbolizing the peaceful gathering of nations through the love of surfing.
Team Australia, the Defending Champions from last year´s inaugural event, during the ISA´s "Sands of The World" Ceremony
"I'm totally honored and excited to welcome all of you to China, land of legendary culture and wisdom, and starting last year, a surfing destination known for its great waves and beaches," remarked ISA Vice President Alan Atkins on behalf of ISA President Fernando Aguerre. Aguerre was unable to be in China due to the expected birth of his baby daughter. "As president of the ISA, and in the name of the 35 million surfers around the world, I would like to extend our gratitude to our great partners, Womei Media, and to the governments of China, the Province of Hainan, the City of Wanning and all the people of China. It is my deepest hope that all the visitors go home as ambassadors of the great people of China and its culture."
On hand to welcome the surfers from around the world was Mr. Ding Shinjiang, the Director of the Communist Party of China, Committee of Wanning City. He expressed his excitement as the host of the Surfing Festival and how it is helping develop the City of Wanning.
"In recent years, Wanning has been developing fast and without sacrificing the condition of the environment, aiming to become a world famous tourist city at the seaside," remarked Mr. Ding.
The ISA China Cup begins on Saturday, January 26, the morning after the ceremony. The webcast will be broadcast live on here.
Here is the schedule for the live webcast of the ISA China Cup:
Saturday, 7:40am China
Saturday, 3:40pm West Coast USA
Saturday, 12:40am Western Europe
Saturday, 10:40am Sydney, Australia