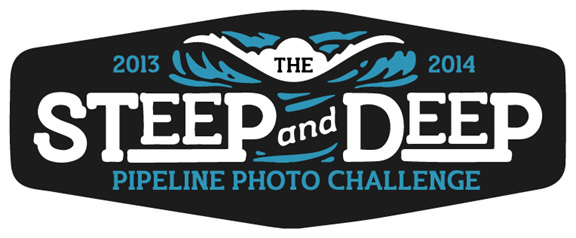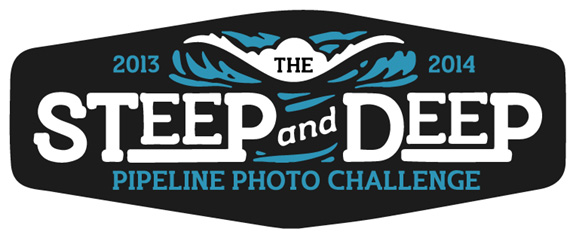 We are excited to announce the 3rd annual Steep and Deep Pipeline Photo Challenge! The contest returns just as winter swells begin to pound Oahu's North Shore, signaling the start of a promising Pipeline season. Back to defend last year's victory are photographer Tony Heff and the North Shore's own Nathan Florence. This year we look forward to even more barrels more prize money — all in loving memory of Sion Milosky.
The Challenge
Sion was a talented surfer. His dedication and fearlessness in big waves and at Pipeline is still the stuff of legend in the surf world. But it was his humility on land and his reputation as a solid friend and family man that will define Sion's legacy. Steep and Deep celebrates the commitment that Sion embodied in the water by rewarding the surfer and photographer who connect for the best photograph from Pipeline or Backdoor. At the end of the season the finalists will be judged by a panel of Sion's peers of Pipeline specialists and photography experts. Winners will then be announced and be awarded cash, prizes and bragging rights till next year.
The Details
The contest waiting period has already begun (October 15), and will end February 15, 2014.
Any surfer or photographer that registers, regardless of brand, magazine, or media affiliation, is eligible to win. All entries must occur during free-surf sessions between October 15 and February 15 — no waves ridden during a heat will be considered. Images will be judged by a panel of Sion's peers of Pipeline specialists and photography experts.
Prizes Include
The winning surfer and photographer will each receive $2500 from Vans, a custom hardwood framed copy of the winning image, a spread in Surfing magazine, and a swag box to include Kicker audio gear, Oakley, GoPro, Futures Fins and goods from various sponsors.
The winning surfer will receive a brand new custom surfboard by Scovel Boards and both winners earn Steep and Deep bragging rights until next year!
How to Enter
Walk-in registration for surfers and photographers will be held at the Sunset Beach Elementary School on November 11 from 5 to 8 p.m. All participants will receive a Steep and Deep competitor T-shirt and stickers with their entry. A donation of $20.00 to the Sion Milosky Memorial Fund is suggested upon registration.
Online registration will be available for both surfers and photographers. Email steepanddeeppipeline@gmail.com to request a registration packet.
Surfer registration will be closed after November 25, 2013. Photographers should register by the same date, but if they are late can register by December 15, 2013 for an increased entry fee of $35.
All participants must complete a registration form to be eligible. To request a registration form, please email steepanddeeppipeline@gmail.com.
Check www.livelikesion.com  for The official rules for the 2013-2014 Steep & Deep Pipeline Photo Challenge.
Submissions
Photos should be submitted via email to steepanddeeppipeline@gmail.com via a file transfer service. Ex. Usendit.com
Updates
Updates can be found on Instagram @steepanddeeppipeline. Tag your Pipeline and Backdoor photos #steepanddeeppipeline for increased visibility and to have your images reposted on the @steepanddeeppipeline Instagram! Monthly updates to be found at surfingmagazine.com.
Good Luck!
Mahalo to Our Sponsors!
Live Like Sion