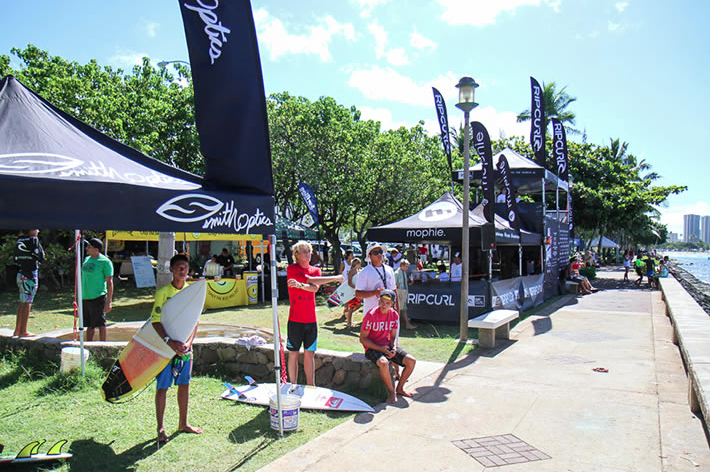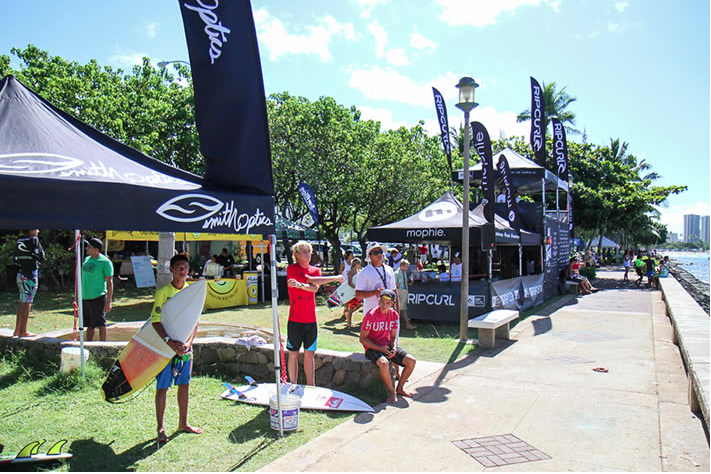 The Search for the top 16 and under surfers around the nation continues as the Rip Curl GromSearch presented by Banzai Bowls heads back to Kewalo Basin on the island of Oahu this Saturday, July 11th for the second stop of the four event regional series.
Our partners at Surfline.com have forecasted fun waves in the 2-3 foot range as a fading SSW/SW swell mixes in. The weather is expected to be in the high 80's with a potential tropical system in the mix. A stacked field of 100 frothing groms will ensure for an epic day of action. With cash prizes on the line for all divisions, amazing donations from our sponsors, including HIC, the Official Retail Partner of the Rip Curl GromSearch Hawaii, competitors will need to bring their A-game to take the Hawaiian regional titles. The top four finishers in each division will also earn coveted invitations to compete in the Rip Curl GromSearch National Final to be held at Upper Trestles October 24th.
The stakes are high for the top talent from the Aloha State, as groms will be fired up to take the victory. For event info, re-caps, and to register for future GromSearch events, head to www.ripcurl.com/gromsearch.
Saturday, July 11, Kewalos, Honolulu, Hi.
| Saturday, July 11 | Division | Round | Heats | 4/6 Man | Time |
| --- | --- | --- | --- | --- | --- |
| 8:00am – 9:30am | Boys 12/under | Round 1 | Heats 1-6 | 6 man | 15 MIN |
| 9:30am – 10:30am | Boys 14/under | Round 1 | Heats 1-4 | 6 man | 15 MIN |
| 10:30am – 11:30am | Girls 16/under | Round 1 | Heats 1-4 | 6 man | 15 MIN |
| 11:30am – 12:30pm | Boys 16/under | Round 1 | Heats 1-4 | 4 man | 15 MIN |
| 12:30pm – 1:15pm | Boys 12/under | Round 2 | Heats 1-3 | 6 man | 15 MIN |
| 1:15pm – 1:45pm | Boys 14/under | Semi-Finals | Heats 1-2 | 6 man | 15 MIN |
| 1:45pm – 2:00pm | Boys 12/under | Rep | Heats 1 | 6 man | 15 MIN |
| 2:00pm – 2:30pm | Girls 16/under | Semi-Finals | Heats 1-2 | 6 man | 15 MIN |
| 2:30pm – 3:00pm | Boys 16/under | Semi-Finals | Heats 1-2 | 4 man | 15 MIN |
| 3:00pm – 3:20pm | Boys 12/under | Finals | Heats 1 | 6 man | 20 MIN |
| 3:20pm – 3:40pm | Boys 14/under | Finals | Heats 1 | 6 man | 20 MIN |
| 3:40pm – 4:00pm | Girls 16/under | Finals | Heats 1 | 6 man | 20 MIN |
| 4:00pm – 4:20pm | Boys 16/under | Finals | Heats 1 | 4 man | 20 MIN |