Costa Mesa, CALIF. (July 15, 2019) – Vans Surf introduces the all-new Destruct SF, a rugged, all-terrain ready shoe inspired by Vans' vulcanized roots and designed with versatility, comfort, and extreme durability equally in mind. For a lifestyle that knows no boundaries, the Destruct SF was created through a collective effort of Vans athletes and designers, to bridge the spirit of exploration with innovative feature benefits that address comfort, style, and versatility all-in-one.
"The Destruct SF is such a rad-looking shoe, but it goes beyond that. From comfort, grip to durability, it truly feels like this shoe was created with our lifestyle and surfing in mind."
– Kyuss King, Vans Global Surf Team Rider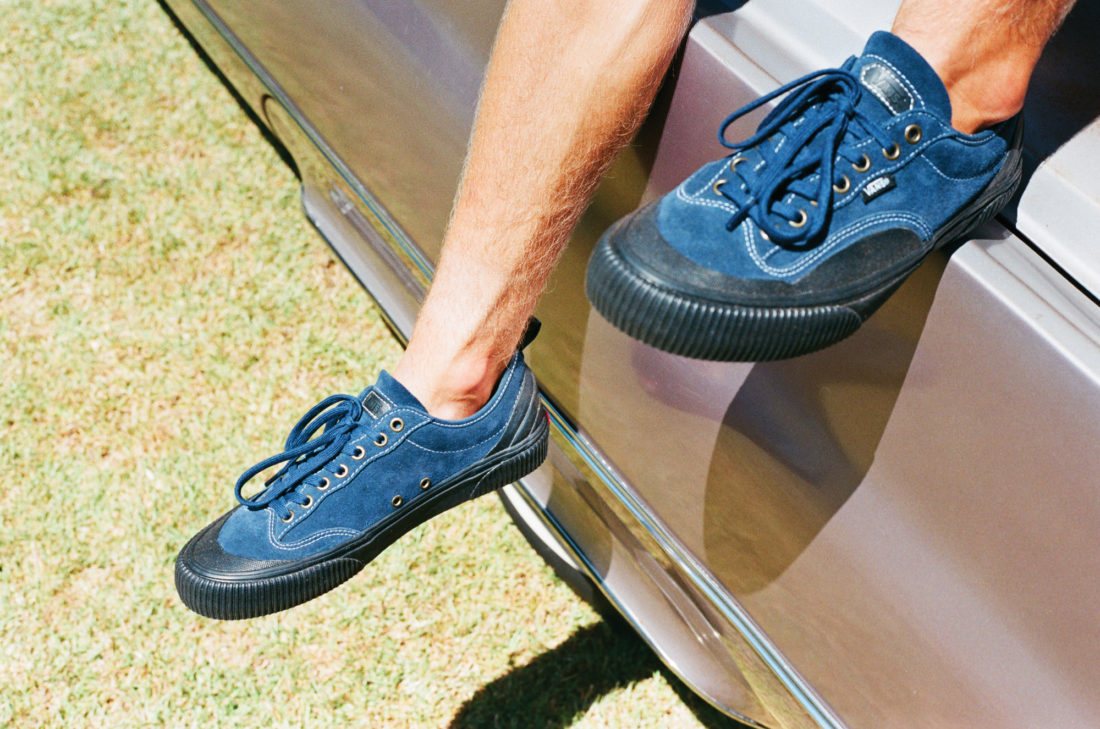 Vans Surf continues to be a leader with innovative products that are catered to the modern surfer, while paying homage to our dedicated roots. Equally well-suited for sunny, midsummer adventures as it is not-so-fare-weather days in fall and winter, the aggressive Destruct SF's exaggerated reverse rubber lug outsole provides additional traction, while knurled rubber overlays increase durability and an exposed rubber counter offers support where the wearer needs it most. An UltraCush drop-in delivers elevated comfort for all-day support.
The Destruct SF brings the most functional technology to the forefront. Toe to heel, the Destruct SF takes into account every terrain and unexpected weather that the coast can bring, with gentle suede and rubber uppers that can withstand any element to be functional and reliable at all times. A large collar opening helps to create an effortless motion to slip on the shoe. The Destruct SF is available in two distinct colorways, Gibraltar Blue inspired by the breath-taking southern coast of the Iberian Peninsula, and a timeless all-Black.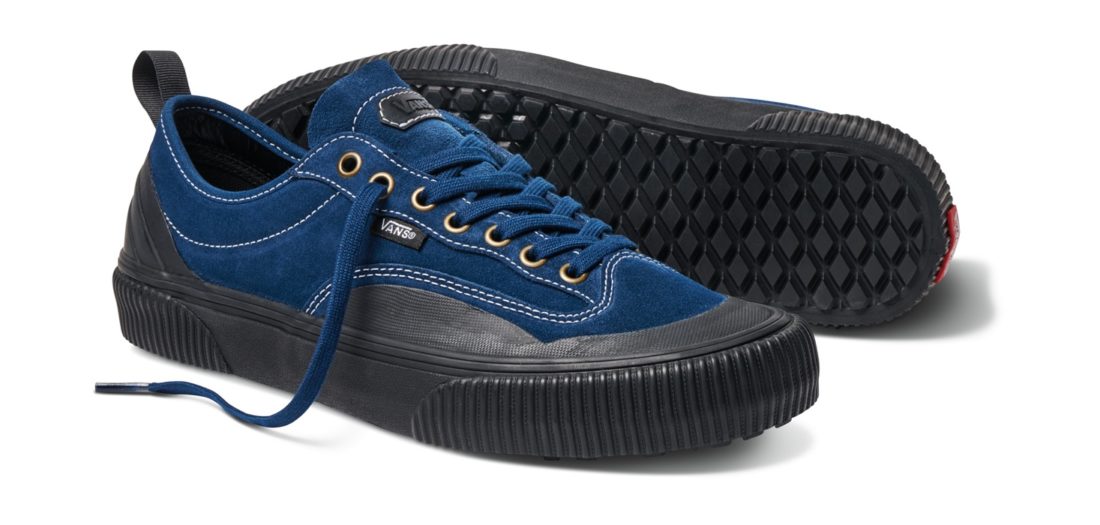 The Destruct SF is available in-stores and online now. To learn more about Vans Surf and to find an authorized dealer near you, visit Vans.com/Surf.
About Vans
Vans®, a VF Corporation (NYSE: VFC) brand, is the original action sports footwear, apparel and accessories brand. Vans® authentic collections are sold in 84 countries through a network of subsidiaries, distributors and international offices. Vans® has over 2,000 retail locations globally including owned, concession and partnership doors. The Vans® brand promotes creative self-expression in youth culture across action sports, art, music and street culture and delivers progressive platforms such as the Vans Park Series, Vans Triple Crown of Surfing®, Vans Pool Party, Vans Custom Culture, and Vans' cultural hub and international music venue, House of Vans.
Vans, "Off The Wall" Since '66
www.vans.com
youtube.com/vans
instagram.com/vans
facebook.com/vans
twitter.com/vans_66