Professional surfer, environmental activist, father, MMA fighter and Kaua'i Boy Dustin Barca is running for the office of Kaua`i County Mayor in the 2014 elections.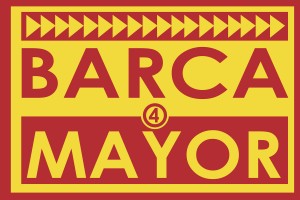 As a fundraiser and to bring awareness to his campaign, Barca paddled from Ke'e (north shore) to Polihale (west side) and then ran around the island, circling all of Kauai on May 29th through June 1st. He stopped along the way and paid tribute to some of Kaua'i's most historically significant areas, talked-story with community members and found out more about their concerns and visions for Kaua'i. Throughout the 4 days of the fundraiser, events were held in honor of the Barca 4 Mayor campaign, which included music and keiki fun at Waimea on May 29th, sign waving in Kalaheo, Poipu and Lihue on May 30th and a Kilauea town celebration on May 31st. After completing his journey, a pa`ina (feast) was held on Sunday, June 1st in Hanalei with live music and local food.
By paddling the Na Pali coast and running the island of Kaua'i, Barca brought awareness to his mission and gathered respect and support from the community. "We need innovative ideas, rooted in our historical and cultural knowledge, to ensure that our economy is delivering a high quality of life and not compromising the things we value," says Barca. "We need to bring tourism and development into alignment with the values and priorities of residents, ensuring that tourism serves Kaua'i instead of Kaua'i serving tourism."
Cheer on Barca by becoming a volunteer, making a donation, or simply following his progress online at barca4mayor.com.