Caribbean Infused Panamanian Adventure
By Mike Latronic with Lauren Rolland
May 30, 2014 – Just the thought of a Caribbean vacation is enough to conjure images of white beaches, aqua marine seas, exotic food, friendly locals and palm trees swaying in a gentle warm breeze.
A trip to Bocas del Toro, Panama delivers far more for beach, surf and ocean loving adventurers. Connoisseurs of great food, lively nightlife, fishing and diving take delight. Whether you are looking to find solace on an empty beach, trek through dense jungles, catch marlin, ride waves, party at dance clubs or put another notch on your backpackers map, Bocas del Toro has something for everyone.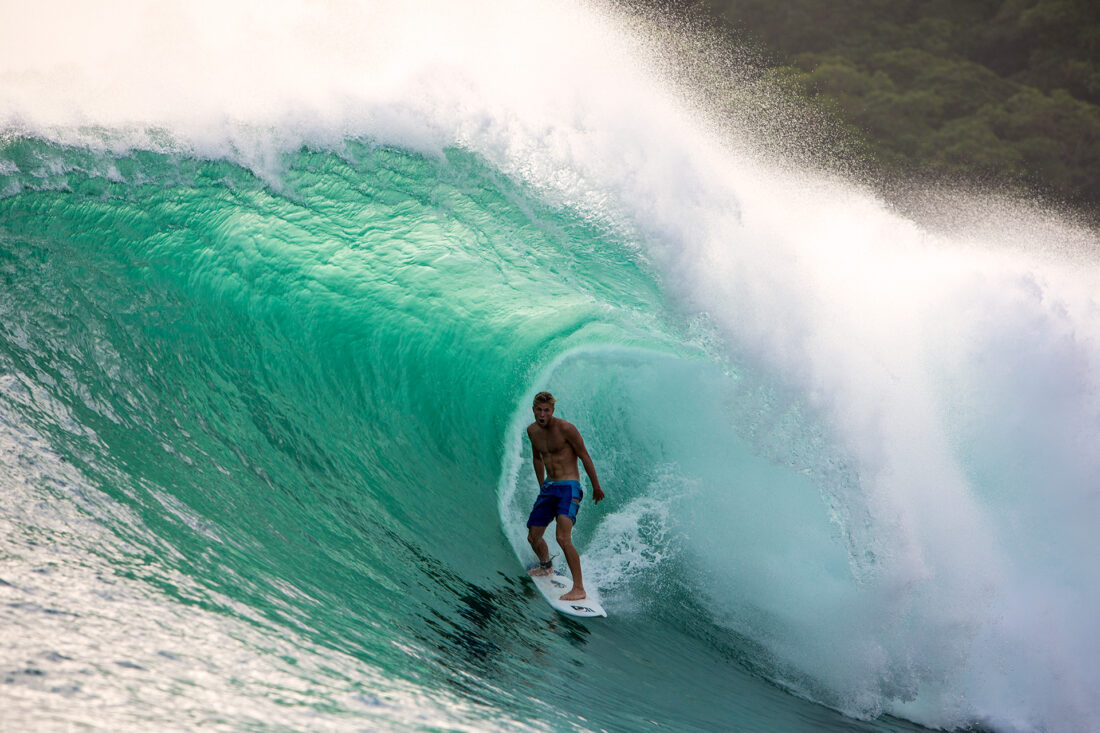 Our traveling band consisted of Keoni Jones and Kaoli Kohakuloa from Hawai'i and Jake Davis of California. The three amigos would meet up with two of Panama's best young surfers, Juampi Caraballo and Jean Carlos 'Oli Camarena' Gonzales.
On the short one-hour flight from Panama City, you catch your first glimpse of the countless islands speckling the area, some surrounded by mini islands… a mangrove maze of sorts. Most of the larger islands reveal great beaches, natural anchorages and great surf even from the air. Our travel crew of passionate surfer-adventurers was in for a treat and a few surprises.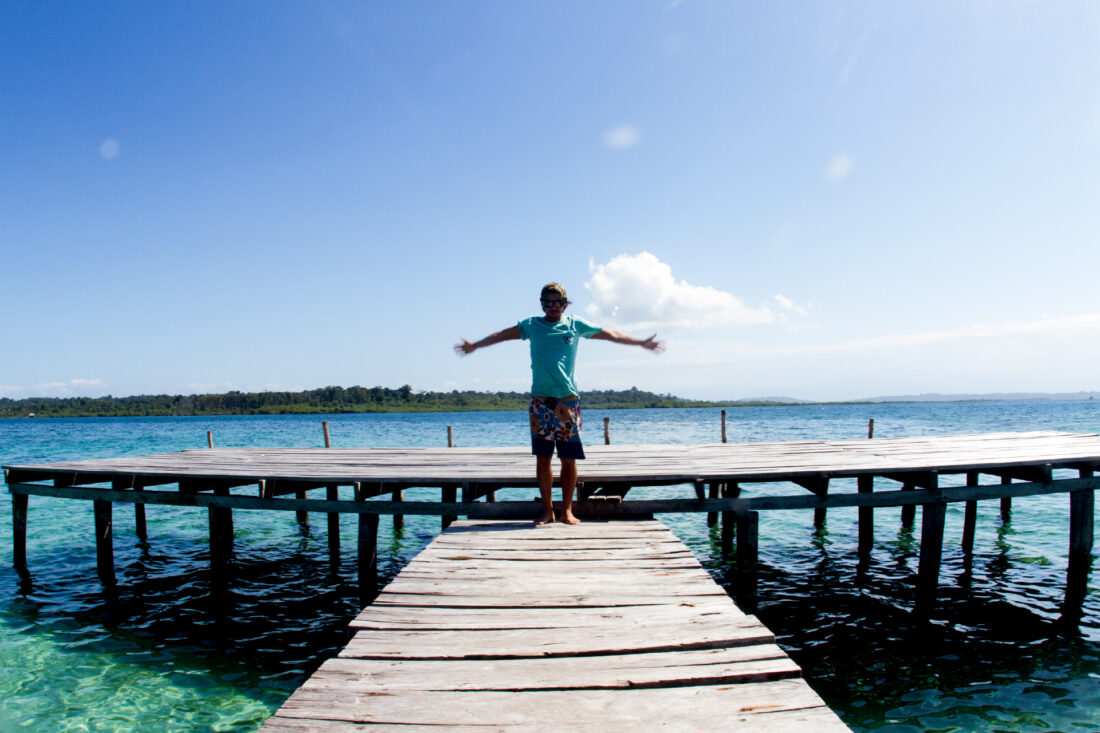 All tolled there are 9 main islands spotting this chain, plus a myriad of islets and cays, meaning there are literally hundreds if not thousands of places to surf. This Panamanian province is nearly 1,800 square miles with a small population base. Any surfer worth his weight in surf wax can understand Bocas del Toro is a land rich in opportunity for the hungry wave rider.
Based on Colón, the main island hub of Bocas del Toro, there are also several more popular spots that are easily accessible by land or by taxi boats. Yes, taxi boat! Most people get from island to island for just a few bucks, making this archipelago a paradise for the budget traveler. While the coastline of Colón and neighbor island Carenero have become the "go-to" spots, the next island away, Bastimentos, offers an incredible experience as well. Aside from dozens of relatively unsurfed reefs and beach breaks, there also exists the anomaly. Its name is Silverbacks.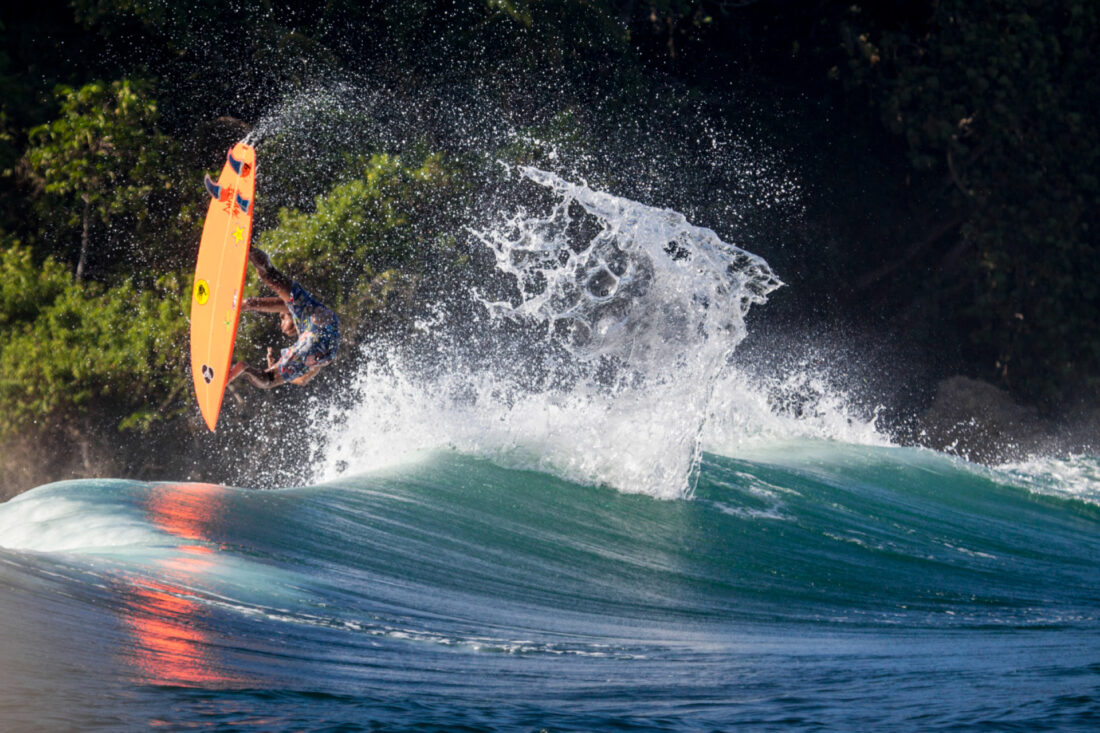 A serious pitching ledge off a deep-water channel, this wave would take any advanced surfer by surprise. On a swell that might produce 3 to 5 foot hotdog surf at many of the other reefs, Silverbacks reared it powerful peak at 6 to 8 foot. This slab will usually pitch a throaty fat tube wider than it is tall. Seriously challenging and hollow, it is brief. With a stiff offshore breeze, beware. Experts only!
"That day was magical for us," Hawai'ian surfer Kaoli Kahokuloa describes. "It's a world class wave, you won't find it anywhere else." Fellow Oahu surfer Keoni Jones chimes in and illustrates the wave a bit more. "It is not comparable to anything I've ever surfed, as far as deep, ledging, barreling waves go." The boys suffered a few epic wipeouts during the learning curve experience and Keoni adds that "the pictures don't give you the feel of how gnarly it is in the water."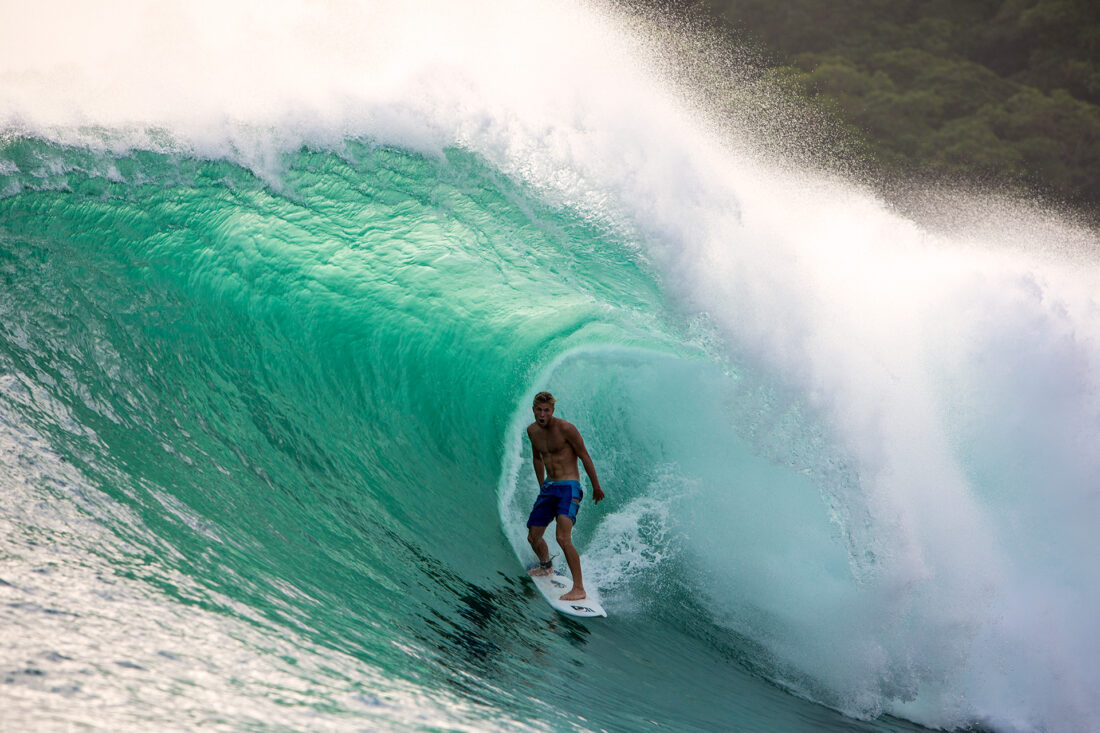 Our California surfer, Jake Davis was equally in awe of Silverbacks. "I'm not the best big wave surfer in the world, but I definitely know a heavy wave when I see it, and that is hands down, on a world-wide standard, one of the gnarliest waves I've ever surfed," Jake describes.
"I definitely want to come back to surf that wave especially," Kaoli adds. Reflecting back on those sessions, Silverbacks is truly a lifetime experience.
For those not quite ready for the life changing drops at Silverbacks, there are the reef breaks of Paunch, Dumpers and Carenero to name a few, and also a long sandy beach producing hollow sandbar barrels called Bluff.
Many thanks to Andrew Ludwig, a.k.a. "Panama Andy", a very likeable fun-loving soul who, though a shrewd businessman, has a taste for surfing and was nice enough to take the group by boat to several of these locations in Bocas. The boat, I might add, is conveniently "parked" in a covered boat stall directly adjacent to Andy's home, which is directly adjacent to his busy little hotel, Las Brisas.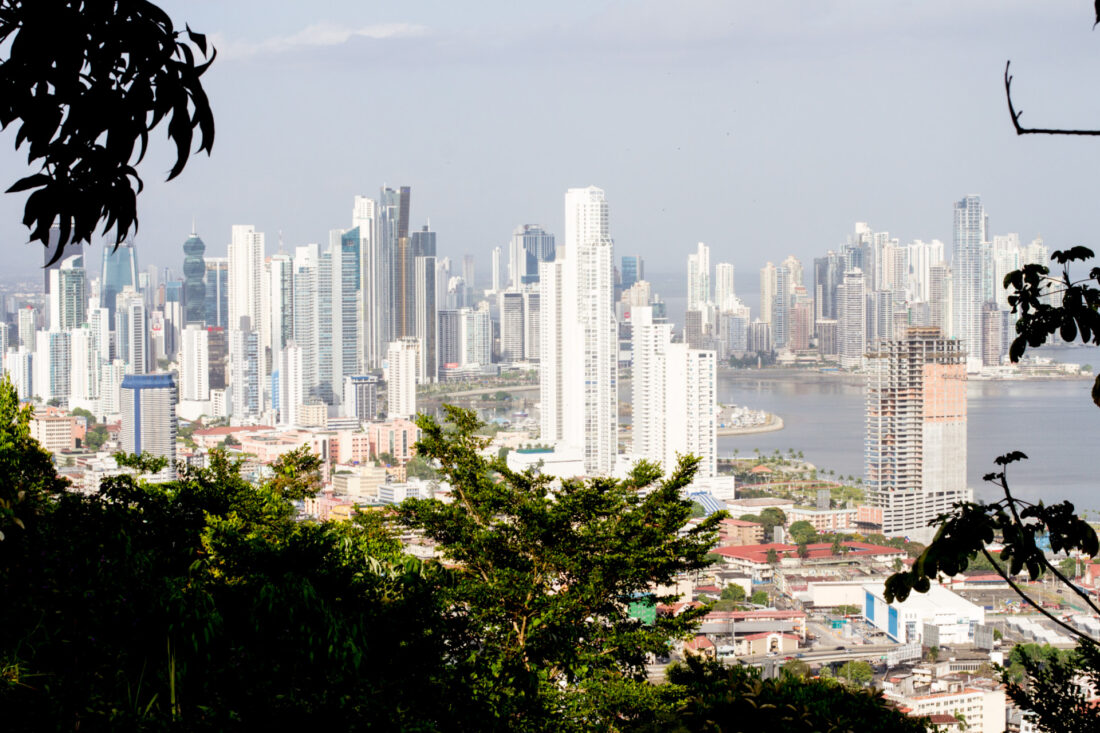 "We have so many different beach breaks, so many different reef breaks," describes Andy. "All within one bay we have Tiger Tails, which is a small reef break with rights and lefts. Then you move over and you have Paunch, which is an incredible left that barrels and gets really a-frame and has really neat right sections. Then another couple hundred feet from there you have a wave called Dumpers, which throws a gigantic barreling left off a coral reef point break. Around the corner from there you have Curve, which has rights and lefts and huge tubes. And if you dare go further, you have Bluff Beach, which is an epic tube, left to right, beach closeout that just is brilliant. It's amazing to see how many different varieties of breaks we have."
You can be at 10 to 15 different surf breaks all within five or ten minutes of one another, so it's no wonder why Bocas del Toro is the number one tourist destination in Panama.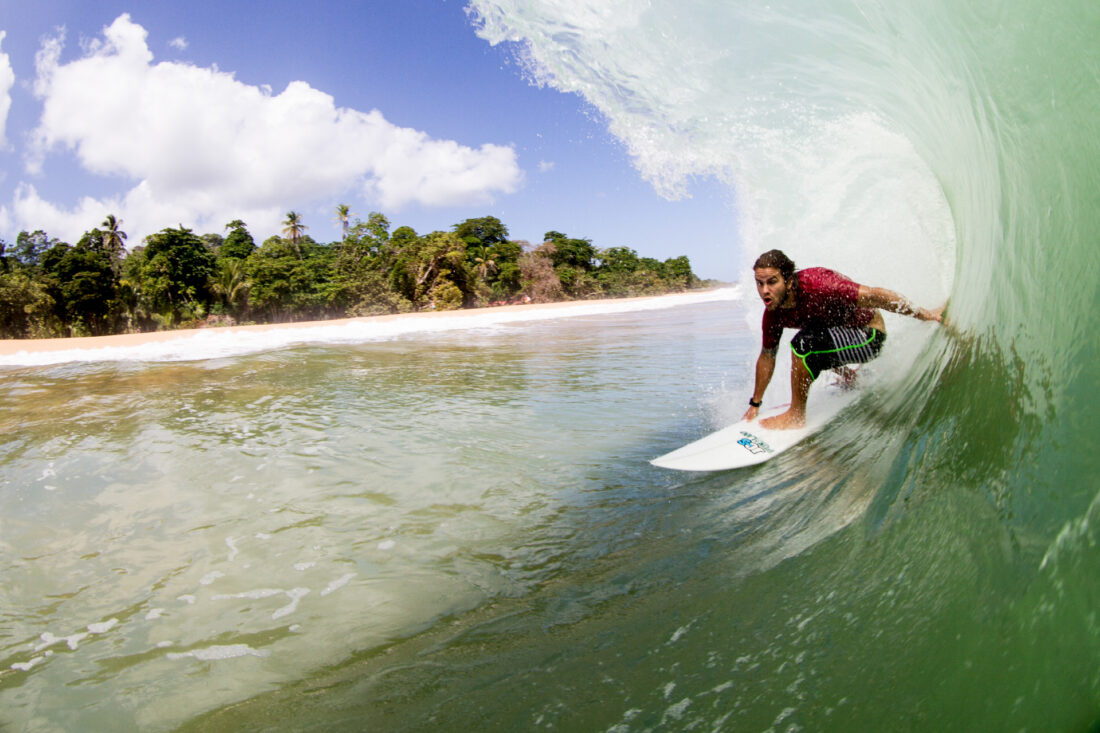 After a good day on the beach, boat or jungle there are plenty of food stops everywhere for refueling. Restaurants with delicious food are plentiful and cheap; the fish is fresh and the meat is local.
The island people are friendly- an ethnic mix of Spanish, Indian and Creole- and many speak English, making it easy for a group of island hoppers to get around. The town of Bocas, on the island of Colón, is vibrant and full of young backpacker types from Europe, South America, Canada and the United States. And these sightseers come here for good reason.
It just happened we rocked up on a local surfing contest during our stay, at perhaps the most popular surf break in Bocas, known as Paunch. Our crew had just finished another gut-wrenching-adrenaline-filled morning at Silverbacks, but got to Paunch just in time to see Bocas local Juampi Caraballo win the final.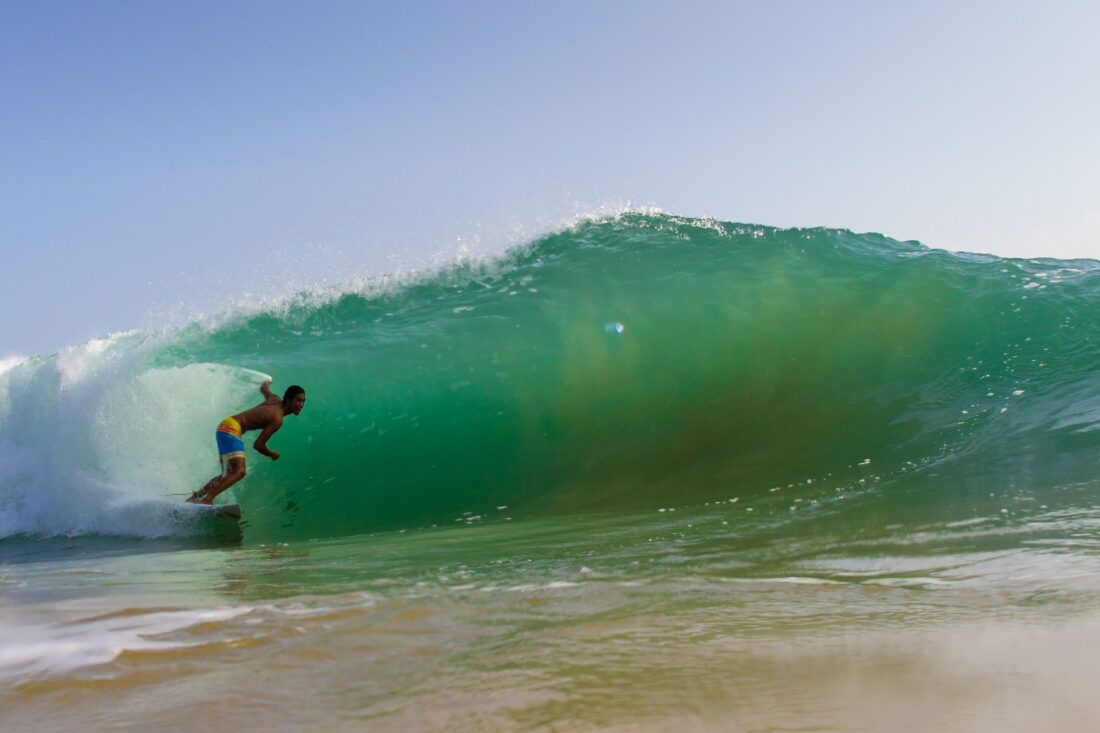 Luck would also have it that we hit Panama in time for Los Carnavales, a week long celebration in Latin America that makes Mardi Gras in New Orleans look like a small get together. The entire country takes off work and proceeds to rage for days of debauchery, complete with street parades, live music, costume groups, colorful floats, dancing, drinking and socializing.
Travelers and locals alike are abuzz with the excitement of Los Carnavales and the streets of Panama are alive with culture and tradition. Our band of surfers are more than happy to partake in the festivities and celebrate with food, music and good fun.
Sun soaked salt infused adrenaline drained and still smiling, the Carnavale celebration was a perfect way to end a perfect surf adventure. Alive with good waves year round, there are plenty of options to quench any surfer's thirst for waves, and we profited with some of the best conditions available in Bocas.
Panama fulfilled the travel impulse, but we've only just had an introduction to these exotic waves and are eager for more, and savvy for another conquest.
Check out the video of our favorite surf trip in a while at ESPN
pau