John John Florence just won and the 2016 Quiksilver in Memory of Eddie Aikau (full recap here!) over legendary names like Ross Clarke Jones, Shane Dorian, Jamie Mitchell and Kelly Slater and while this is highly impressive, along with the fact that John reigns as an Eddie champion at the age of 23, what appeared most impressive was the way he carried himself during and post the awards ceremony.
His gestures were slow and soft, his words were humble and grateful and his eyes were a magnificent swirl of green. Here's what the new champion had to say after raising his $75,000 prize check. — Cash Lambert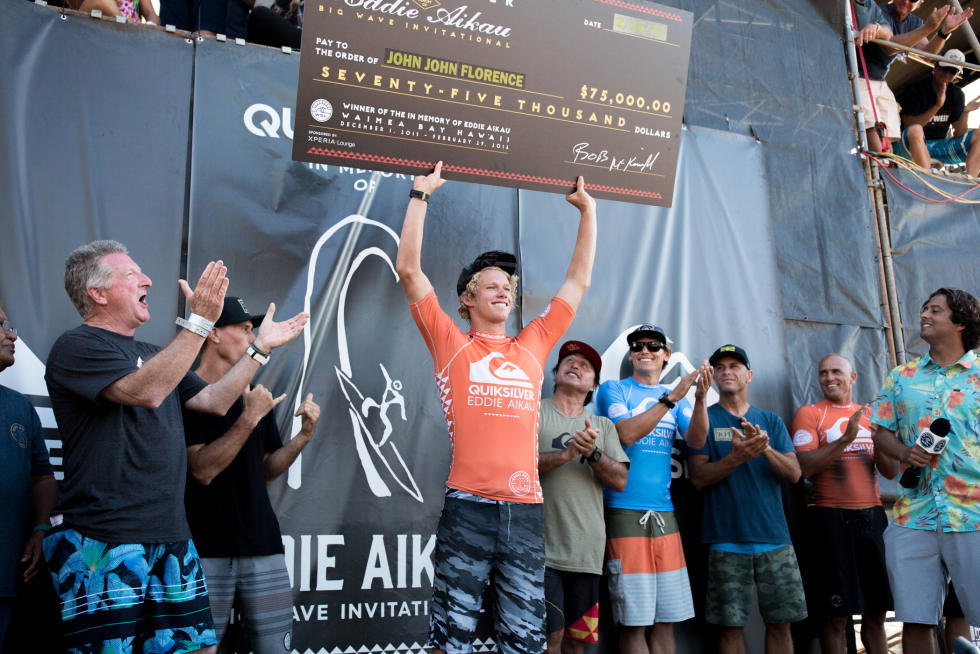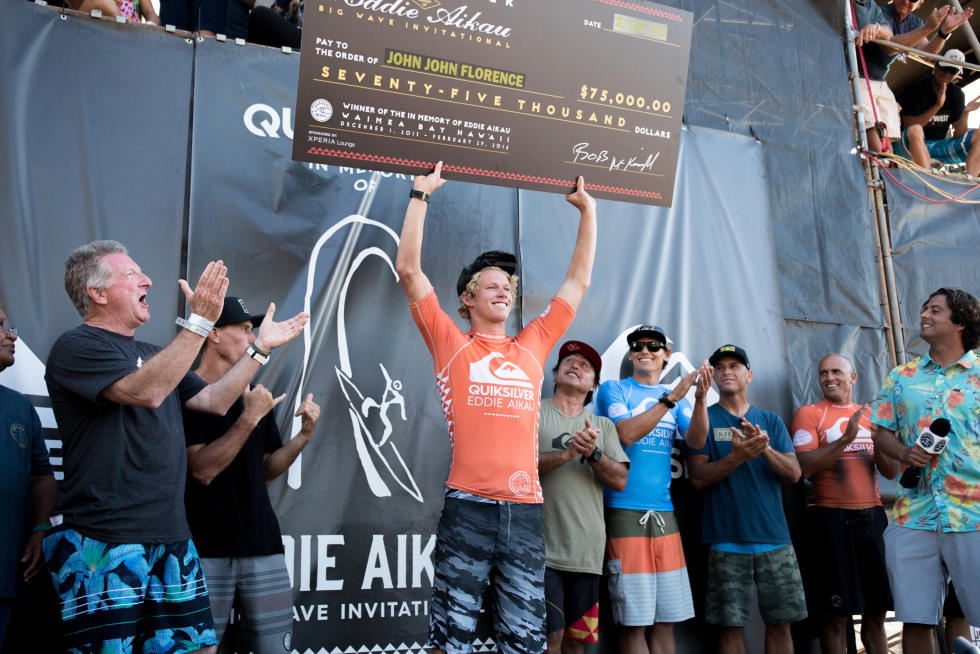 "I didn't have any strategy…I went out there and was trying to get good waves, just kept my lineups right. There was a lot of water moving around.
"It'll probably take a while for this to sink in. I'm still pretty shaky right now.
"I went in today just excited to get to be a part of it. I was riding my bike down this morning in the dark, and just the energy and all the people parked down the street… I've lived here my whole life and I've never seen it like that. Walking on the beach, people were screaming, the energy was so crazy. This is definitely a highlight of my life for sure.
"Having a heat against Clyde [Aikau] today was pretty cool. I was terrified, 30 foot waves on my head and it looked like he was slowly paddling out. Props to Clyde!
"I don't remember my waves. Everything was such a blur.
"Brock Little…he had everything to do with big wave surfing. He's the guy we grew up watching. These last 2 swells have been the two Brock swells. It was cool to have him around as long as we did and paved the path for everyone in big wave surfing now. We're going to miss you, Brock.
"[The conditions are] still huge out there. I can't believe it…"