The longboard division took over Ala Moana Bowls on Sunday morning, June 9, for the 2019 Local Motion Hawaii Surf Into Summer event. Here were a few classic moments of the guys and girls who were having the most fun. Stay tuned for the full results.
🤙🏽 📷 @gonzolenz 🌊 #SurfIntoSummer2019
Click here to see contest heats.
Shortboard Menehune (11 & under) FILLED
Shortboard Boys (12-14)
Shortboard Junior Men (15-17)
Shortboard Men (18-24)
Shortboard Masters (25-35)
Shortboard Senior Men (35 & over) FILLED
Shortboard Girls (17 & under)
Shortboard Women (18 & over)
Longboard (open) FILLED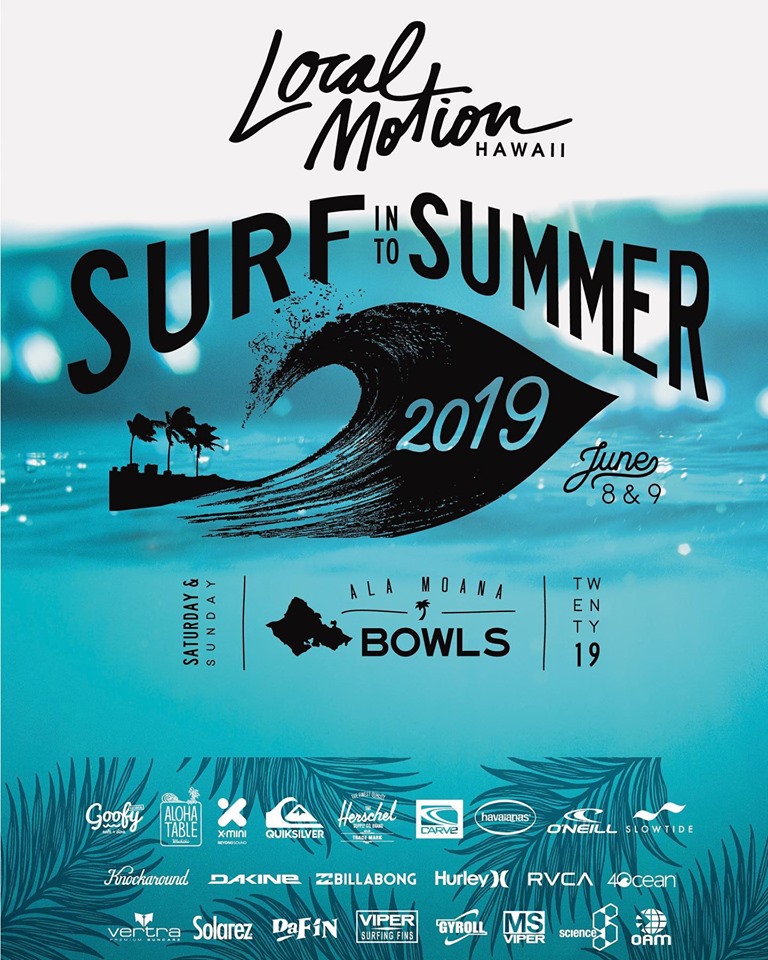 ENTRY FORMS
Read more about Loca Motion here: localmotionhawaii.com