By Kyveli Diener  Photos Zeitz Family
It's hard to decide what may have given a pair of siblings named Oliver and Zoie a better edge on becoming radical surfers: growing up on the North Shore of Kauai, or having CT standout and surfing's elite funnyman Sebastian Zietz as an uncle. Clearly it was a combination of both because they're already racking up sponsors and fans, traveling for surf, and sharing Uncle Seabass's unstoppable stoke and humor — and they haven't even hit their teens yet.
[divider]The Zietz Deetz[/divider]
EQUIPMENT
Oliver – I'm riding a Minami 4'8" x 15 1/2" x 2" with Futures Jordy thruster fins and I think it's my best one yet. It's real fast and responsive.
Zoie – Minami – 4'7" x 15 3/4" x 1 7/8" – futures thruster. This current board is my favorite because it turns easily and it's sick!
FAVORITE NON-SEABASS SURFER
Oliver – Mick Fanning, 'cause he does the best wraps and carves in the world!
Zoie – Carissa Moore because she has a good style and does great carves.
GOALS AS A SURFER
Oliver – Mostly have lots of fun and maybe someday get on the World Tour.
Zoie – Win a World Title and be a role model for girls.
---
Oliver, 12, first learned to surf at three years old when their dad, Maxwell Zietz, propped him up on the front of his board in Waikiki. One of Oliver's first memories is riding a wave all the way to the rock pile at Queen's while people cheered for him. Zoie, nine, and who learned to surf from their dad at the same age but at the Hanalei Pier — has fond early memories of surfing with Maizie, the family dog, around the age of five. In the Zietz Ohana, if you're not having fun, you're not doing it right.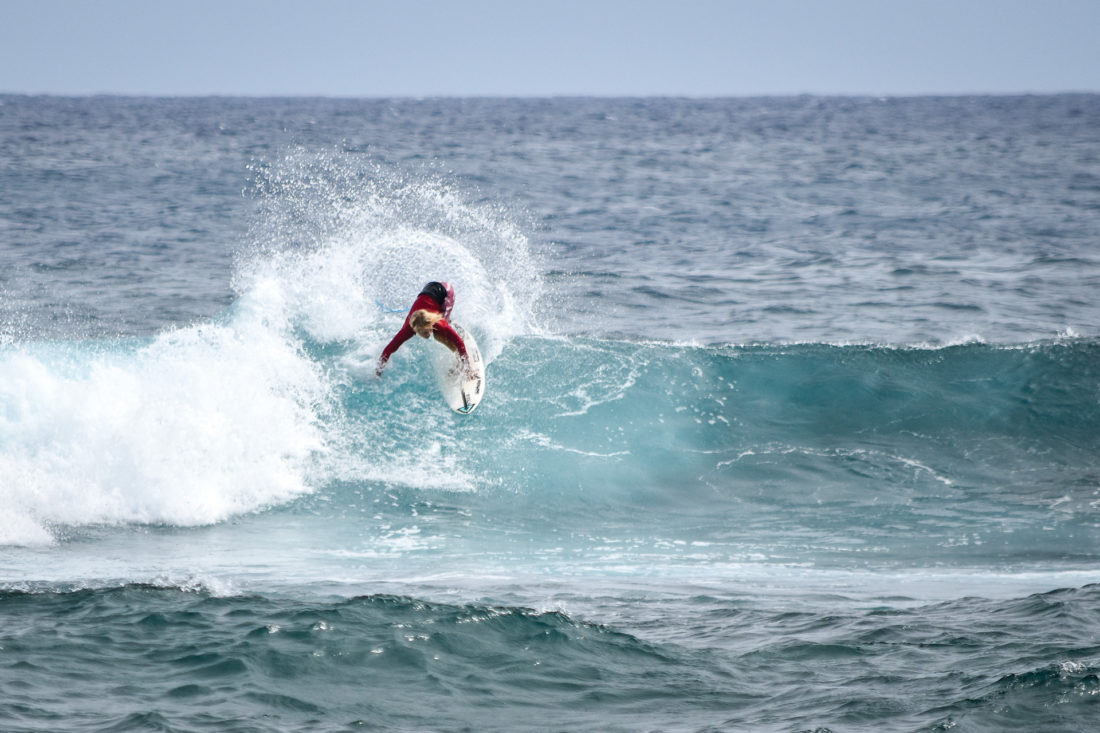 Today, both kids are showing a level of skill well beyond their years, with dramatic hacks and searing carves that show how closely they've been watching (and surfing with) their all-time favorite surfer, Seabass, as well as their back-up, non-uncle heroes in the professional surf world. Both kids ride natural foot, but while Oliver loves nothing more than "a big vertical backside hack!" when he's out, little sister Zoie prefers to hunt for tubes as much as possible. Both kids were first sponsored by Hanalei Surf Co., (Oliver at eight, Zoie at seven), and now by Minami Surfboards, as well as a handful of other major sponsors for big bro Oliver including Dakine, Vissla, and D'Blanc Eyewear.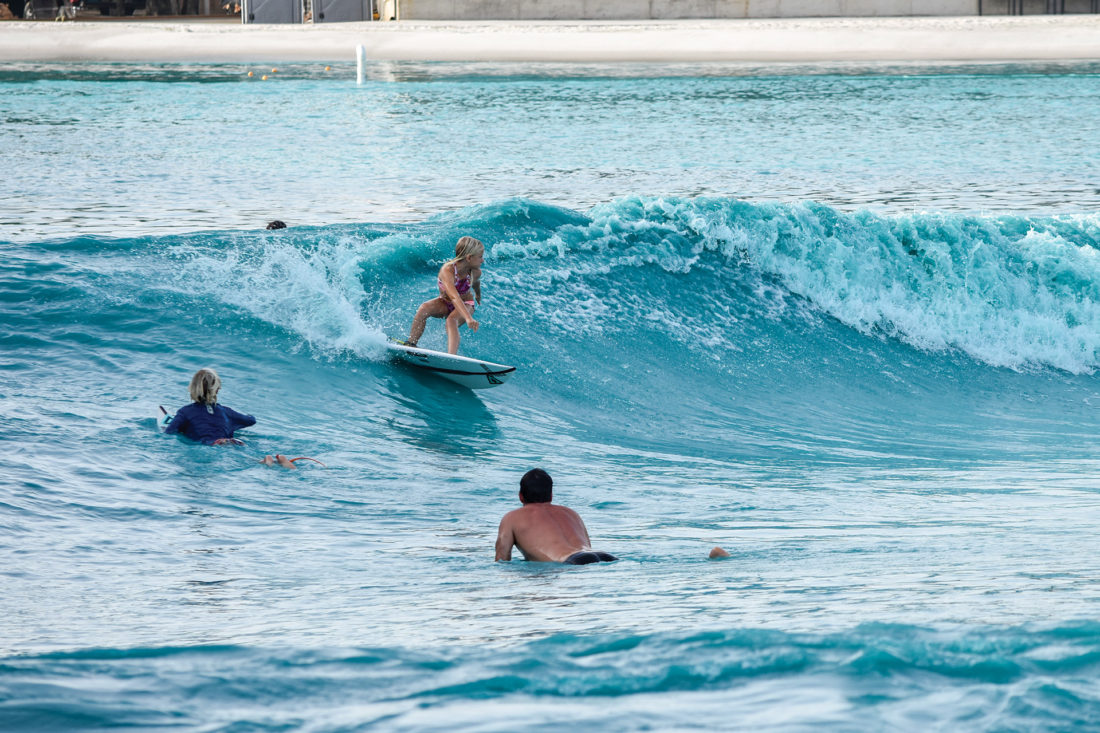 Having a sibling basically guarantees a built-in lifelong best friend, especially in a family as tight as the Zietz clan. And when you're both elite youth surfers you practically have a built-in surf school. The brother-sister duo both push each other to progress their skills and are stoked to see the other improve, even if the fire burning to drive that advancement stems from small kine sibling rivalry.
"Sometimes I get angry at him and start ripping," Zoie admitted, then added, "I feel comfortable when he surfs with me because he is the best brother." Oliver enjoys playing the role of trailblazer and guru to his little sis. "Zoie has always been surfing with me and it makes me want to improve and then teach her so she improves. It's awesome to watch my little sister rip. It makes me proud, stoked, and excited for her."
The kids are coached entirely by dad Max, which is a lucky break since he's the one who taught Seabass to surf as a kid and, as The Bass said, "That worked out for me!" Their uncle has shown unwavering support for the two as they develop their skills, featuring them on his social media platforms and helping to spread the word about these two rising stars.
"I'm most proud of the amount of surf stoke they have. It reminds me of myself and my brother Max, their dad. They're both naturally talented surfers," Sebastian Zietz said of his niece and nephew before elaborating on their individual skills and personalities.
"Oliver is one of the nicest kids you'll ever meet. He can start a conversation with anyone at the drop of a hat and a lot of older local guys around here are super stoked on him and his positive attitude. You'll want to keep an eye on Oliver because he seems to have a lot more whip than most kids, he rotates his shoulders and gets his board in tight, critical positions….he has a super critical backhand snap; he puts it right in the sweet spot on the most vertical part of the wave," Bass said.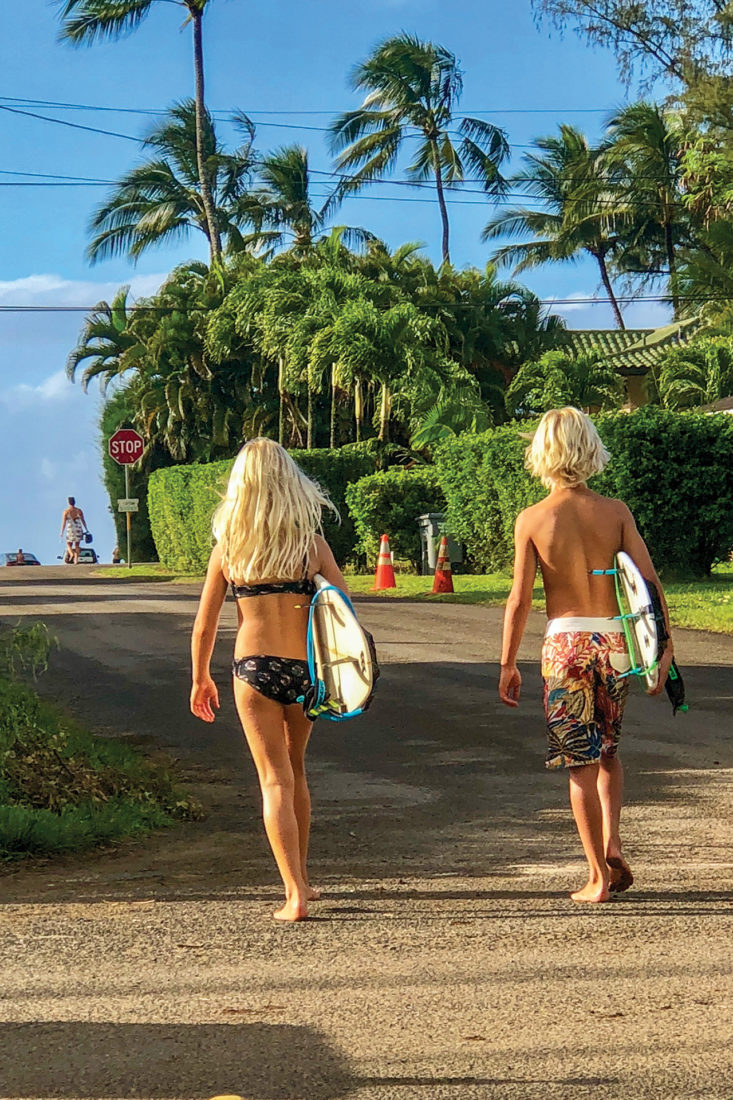 "Zoie is just an animal! She seems more fearless than most little girls," the proud uncle continued. "She's more determined, a little more focused than Oliver, and really driven. It'll be interesting to watch them rub off on each other as they grow up!"
And the feelings of admiration are fully mutual as the kids couldn't say enough good stuff about their surf star uncle.
"He is happy and makes others happy. He has taught me to always be positive and keep surfing because it's fun," Zoie said about Uncle Seabass.
"He is one of the best barrel riders in the world. He pushes me to be a better surfer," Oliver said of Bass. "When I watch him he teaches me a lot about style, power and to always stay positive and surf stoked. Seabass is like a grom when he is around kids and it's really fun. He's gonna be the best dad ever one day."
(Thanks to a hilarious Instagram announcement from Sebastian in late August, we all now know that day when he'll be 'the best dad ever' is getting closer and closer — congratulations to parents-to-be Sebastian and Krisy Zietz!)
The Zietz groms love surfing with their uncle anywhere, but a highlight of 2018 for these two was a surf trip to the BSR Cable Park for three days in mid-July, where they got the chance to shred waves with Bass, Noah Beschen, and Carissa Moore, deep in the heart of Texas. Oliver loved the yummy BBQ, the variety of waves possible in the American Wave Machines pool, and watching all the pros from home launching airs. For Zoie, highlights of the pool included being invited to train with Carissa Moore and her dad back on O`ahu after their meeting at the wave pool, and being able to surf without any worry of sharks.
For Seabass, the highlights of the Waco trip were the same as every other surf sesh with the kids: watching their barely controllable froth for every wave, and seeing their abilities skyrocket by leaps and bounds with each ride, this time in front of esteemed new company.
"Oliver paddled out before Cheyne (Magnusson, co-creator of the wave pool) had even arrived, waiting in a totally flat pool for a wave that wasn't even coming for another 15 minutes. He was frothing the whole time," Sebastian recalled. "Zoie actually busted out an insane grab rail carve when we were in Waco…watching her improve ten-fold over three days in Texas was wild and impressive – a testament to her natural ability. Just watching her light it up in front of Carissa was awesome."
As far as the Zietz kids have already come in their young surf careers, they're also well-rounded youngsters with plenty more on the horizon. They're both voraciously working on their aerial abilities and both are good students with backup careers already in place (Zoie, a 4th grader at Hanalei Elementary, loves math and wants to be a teacher, while 7th grader Oliver, who gets homeschooled, enjoys playing piano, learning about coding and history, and would like to be a software engineer like his dad so he can work from anywhere and still surf).
The only question left to answer is where in the world you'll be seeing sick new clips of Zoie and Oliver performing: for Zoie, who has only surfed in Hawai`i and Texas, the dream is to make it to Bali for some perfect waves and cultural education. And for Oliver — who's already conquered Hawai`i, Gold Coast Australia, Southern California, and Texas — look for him in the Mentawais someday. But first, Kelly Slater Wave Co.