by Mara Pyzel
When I heard the results of the final heat of October's HIC Pro, my initial reaction was, "Wait, what? Kiron's back?"
Yes, Kiron Jabour was back. Back on island. Back in the game. Back and killing it.
By executing maneuvers with control and precision, Jabour earned the win in his final HIC heat against O'Neill Massin, Beyrick De Vries, and Slade Prestwich in late October at Sunset Beach, taking home the first place trophy and 3,000 QS points. His positioning was impeccable, his turns powerful. Unaffected by having been out of the country and off the radar for the greater part of 2018, the North Shore native projected the comfort and confidence only those raised on Sunset Beach waves would ever be able to pull off. Luckily for Jabour, it was all he needed to cinch the win and barrel towards his next competitive goal: winning the Triple Crown.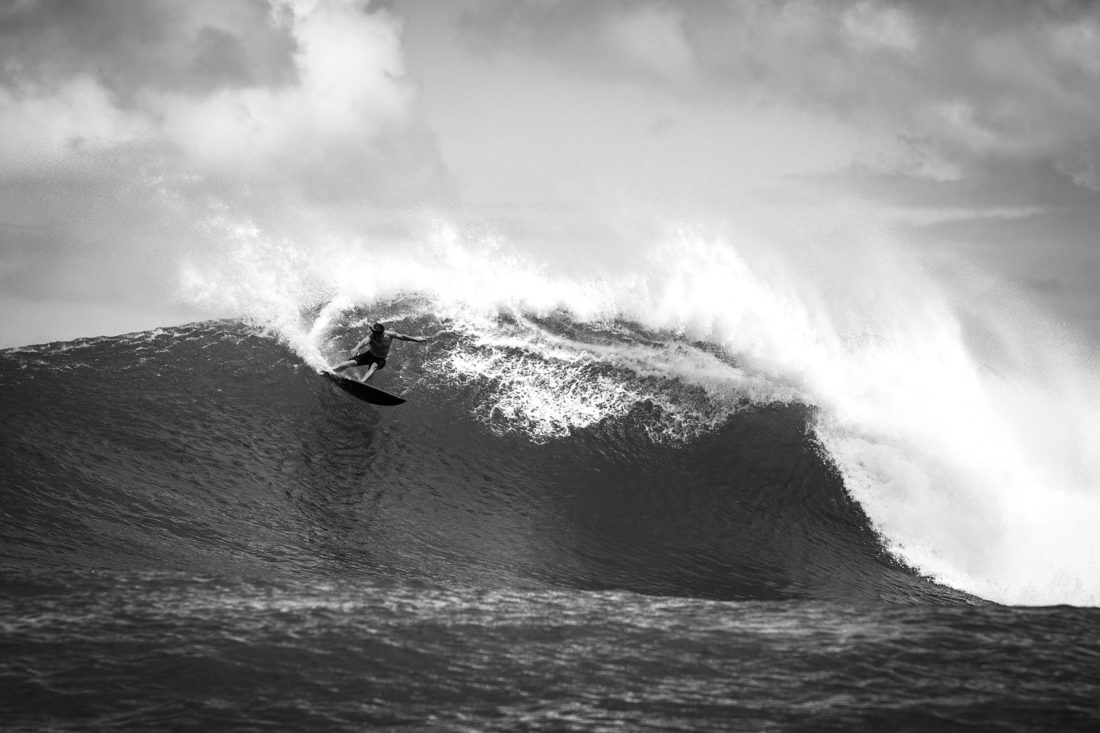 So what has Kiron Jabour been up to this past year? How did he enter the winter season with such ferocity after being almost entirely off the radar the majority of the year? Shortly after his Sunset win, Freesurf got some catch-up time with the champ himself. He filled us in on all the details of his life this past year, from stretching to surfing, from raising twins to going into business with girlfriend Leila Thomas. Though many would consider this juggling act a challenge, it's clearly working for Jabour, whose positivity is evident in all his endeavours.
On his HIC Pro win:
"I got home just ten days before the contest, so I'm really happy to have a QS win at home in front of all my friends and family and at Sunset," Jabour said. "It's a really special wave for me. It was awesome to be able to come in and have all my friends and family there to chair me up and celebrate after. We went to karaoke at Surfer Bar and pretty much just took over the stage. We were all just singing songs, it was just chaos! (laughs) But it was good!
On 2018 Winter goals: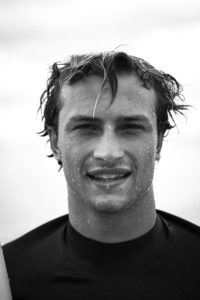 "I was able to get in a couple surfs before the [HIC Pro], I got to surf Sunset like twice. I kinda already know my boards, just from all the years I've been working on them, so it's not like I was starting from scratch, you know? But it was good to be home a little bit before the contest and get used to surfing on a bigger board again," he said. "Now, I'm focusing on The Triple Crown. Hopefully Pipe gets really good because that's always a big focus during the winter: to get big barrels at Pipe and big waves. Hopefully there's some big swells. It's my favorite time of year, winter swells at home…nothing's better!"
"I've been doing some physical training here and there and surfing a bunch. I actually just stretch a lot when I'm at home. Because I surf so much I end up needing to stretch more than a normal person, I think," Kiron said with a laugh. "I don't know if that qualifies as training, but that's pretty much it…That, and working on surfboards with Channel Islands and fine-tuning all that. I'm working on my surfing really hard, just trying to get better every day. The whole mindset of being in a heat and putting it all together is very different from going out and free surfing, just catching a bunch of waves and being stoked on just being in the water. When you go out, you have to perform and get two good waves together in 25 minutes and, at the same time, manage your priority and wave selection. Once you catch a good wave, you have to surf your best — you need to be able to keep your mind sharp for that and relaxed at the same time. It's just finding your own balance and what works for you. Everyone works differently."
On other endeavours:
"I've been working really hard with my girlfriend Leila [Thomas]. We're going to open up a frozen yogurt truck, so we're excited about that! It'll be here on North Shore," Jabour said of the future. "I've been talking to the Smiths [brothers Koa and Alex] and Koa Rothman because they have the Sunrise Shack and they have a lot of experience with all the ups and downs, all of the learning experiences they've had to go through. [They know] all the little tricks about having a food truck, so I've been talking to them a lot and picking their brains. It's called Dee's Homemade in Haleiwa, and it should be opening sometime in December."
On living in Portugal:
"I live really close to Ericeira, so I've been surfing there a lot. That's where all the reef breaks are, so I love that. I'm also really close to Cascais, but that's more of a beach break. Ericeira is definitely my favorite area to surf when I'm over there, [but] I've still got a lot of exploring to do in the European countries. There's still a lot of waves I want to to go to," Kiron said. "[My twin daughters] just turned four in June, so I just started taking them out with me on a longboard and they love it! They've been having a blast! They have their little wetsuits on and they are cracking up, they are really starting to enjoy it."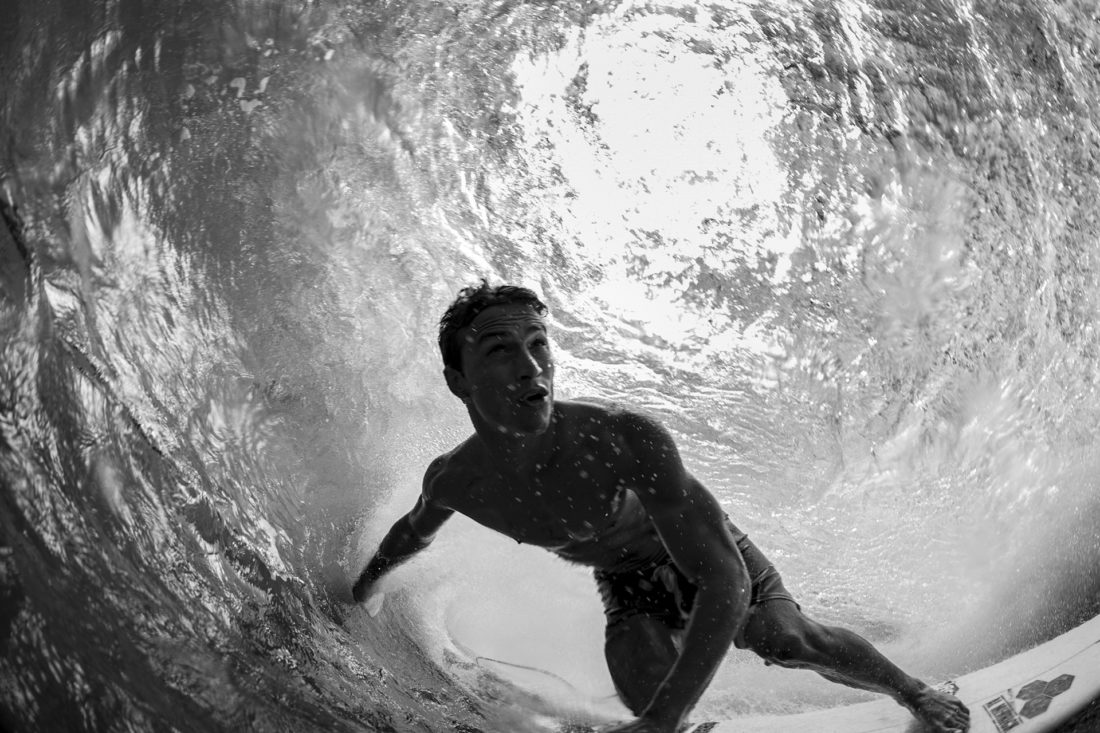 On his Hawai`i crew (including Eli Olsen, Koa Rothman, and the Florence brothers):
"We grew up together, always surfing and pushing each other and we're all best friends. I don't get to see them as much now that I spend more time in Portugal, but we're always messaging or catching up over the phone and I see them [at breaks] around the world or here at home," the HIC Pro champion said. "Everyone's always really psyched and stoked to see each other either get a big wave or get some kind of accomplishment like a contest [victory]. We're all about just surfing and being in the water."
"I got to meet up with the boys for a really good Fiji swell back in May, that was really amazing," he recalled. "That was my first time in Fiji and we got huge Cloudbreak, like 20 foot! I was watching guys towing like ginormous waves, I got to hang out with the boys, and that was really fun. Then I got back home and surfed Sunset for like two days, and then went to Tahiti to get a swell with the boys there and I came back right before the HIC. I hadn't been down to Tahiti for about three or four years, so I was really happy to get down there and see all my friends over there and surf a bunch. That's one of my favorite places to surf, for sure."
On the future:
"I don't have a main sponsor, so it's been hard to do a lot of contests, but I do as many as I can, especially the big ones," Jabour said. "I've always wanted to qualify for the CT and give that a go. That's always been a dream of mine, competitively. I feel like I'm in a good place, just taking it moment by moment and figuring life out as I go. I'm not planning too far ahead right now; I'm just kind of just going with it because who knows what will happen? (laughs) I'm just going as I go. We've got this big project with the frozen yogurt truck, too, so hopefully that works out, but either way it's going to be a huge learning experience to open up a business."
"I'm in all three [Triple Crown] events so I'm definitely really excited for that. My main goal is to get the Triple Crown, so I'm gonna give that a really good go and try to do my best in all three events. I'm excited for it. I don't think I could feel any more confident!" said the beaming local boy. "That [HIC Pro win] was a perfect start. I'm just trying to reset and keep working on what I can. Even though I won the contest, there's always little details I can work on to try to make it better. I'm really stoked on the win, but there's a lot of work to do for the Triple Crown. I'm excited!"
pau