By Keoki Saguibo
Zak Noyle
Your program is very beneficial to excelling in surf photography — what are you looking to achieve through your program?
I got into photography through a love for the ocean and capturing moments. I would not be where I am today without the help and support of my family and friends, but mainly my father and mother. My father being a professional photographer really helped guide me and open doors in the photography world. I know I am so truly lucky for that guidance and help, and I wouldn't be where I am at without it. So by creating Changing of the Tides I am able to mentor and help the next generation to get their foot in the surf industry door, which usually is pretty tough to do on one's own. I have achieved a lot, beyond my wildest dreams, but I am far from over and still so inspired and driven. To me, inspiring and helping another achieve their dreams would be just as amazing as if it was happening to myself.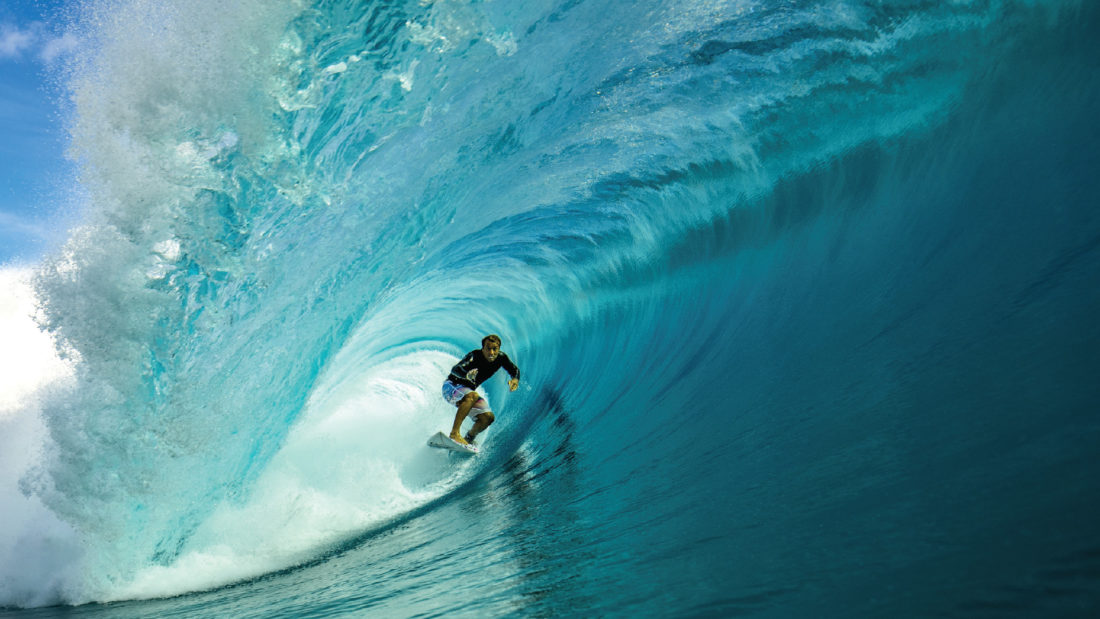 To me, some of my biggest rivals in water photography are my closest and best friends, from Corey Wilson and Brent Bielmann to Todd Glaser and Keoki Saguibo. What it shows me is we are all friends, always looking out for one another in the water. We talk on a regular basis and help one another. There is no room for pettiness as we all are there for a love of the ocean. I want to show and share this comradery with this next generation of shooters. We gathered several times as a group and did activities to help them. We went to Kai Borg [Garcia]'s house and did a breathing class, as well as had the North Shore lifeguards come to teach all about CPR and the basics of water rescues.
What did you learn this year from Changing of the Tides?
I learned a lot. I am a creative and photographer, so the management side and organization was a little overwhelming for me. But I handled and managed, and I believe it was a success thus far.
How did you see Shane grow in his work through your event?
Shane's work has grown so much in the past year and a half, on his own and with his own amazing drive. Shane would leave town before 4:00 am on his moped and drive on side streets since you can't moped on the freeway to North Shore. That's insane commitment to me. He was there for the love and passion, and I really admire that about him.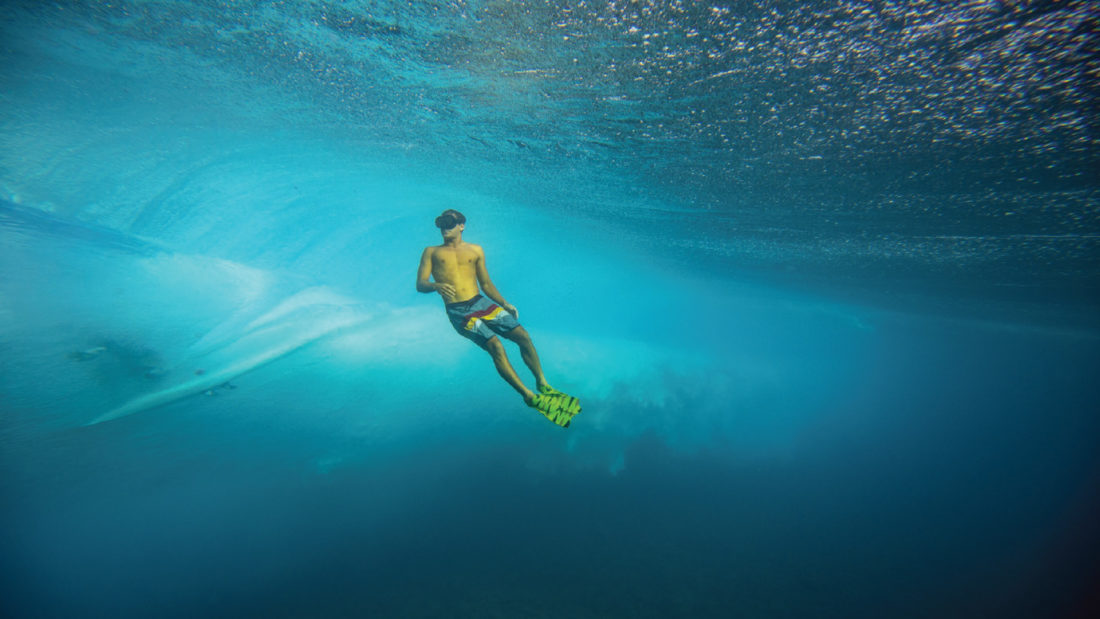 What do you see for the future of surf photography and do you have any advice for people that are starting out?
The future is bright, though it's difficult to pursue actual print media. We are very lucky to have Freesurf remaining as the last monthly publication in surf. But with digital [media], kids have such a great platform to show their work on. Advice my dad always gave me was: "shoot loose and edit tight." To me, if you shoot photos of what you truly love, it will shine and grow for you.
Why did you pick Tahiti for the destination of your program?
Tahiti has always been my favorite location and destination. I hadn't been back in 3 years, so selfishly I definitely wanted to go back when the swell presented itself. I wanted to share with Shane that love for the waves, water, people and food.
We did look at Europe, Mexico and a few other spots throughout the summer, but nothing lined up. I'm glad we waited for these Tahiti swells.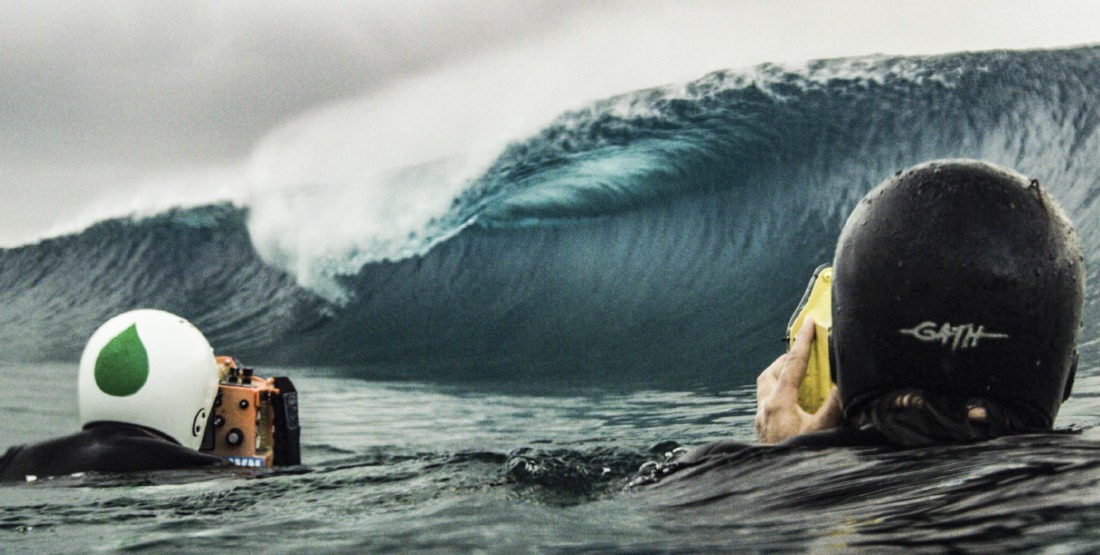 What advice can you give to working surf photographers that are struggling to make a name for themselves in this industry?
Be persistent. Let your work and work ethic speak for itself. Someone easy to work with and driven to do well will go a lot further. Always shoot what you love and that will help you make a name for yourself.
What can we look forward to from Changing of the Tides for the years to come?
Changing of the Tides is coming back in a big way for 2019: we are going international. The first was to help my friends and community to go forward. Now we are going worldwide, but we will always do a Hawaii-only contest every other year to help the place I love and was born and raised.
Shane Grace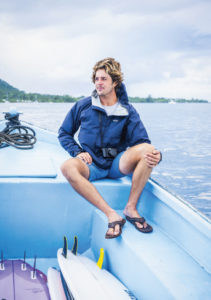 How does it feel to be a part of Zak's Changing of the Tides, and what have you learned about yourself and your work through his program?
It's been a privilege to be a part of this community of up-and-coming surf photographers. Everybody has a unique eye and passion for what they do, and it's inspiring to be around. I've learned more than I can articulate, but the biggest areas of learning have been in water safety/training, evaluating my work from a more critical, removed perspective, and speaking to an audience.
Where would you like to take your photography this season and in the future?
There's not necessarily a specific goal, but some of the big-picture things I'm working on are continuing to develop my eye, being in the right place at the right time, and spending more time in the water learning about the ocean.
How did it feel to work with some of the best surfers in the world in Tahiti?
It was really cool to work with all the Hawai`i guys who went over to Tahiti for that trip. It's motivating to see how much they push themselves, and energizing to see the camaraderie they have. They're all on such a high level with their surfing and ocean knowledge, that as photographer you really just have to focus on keeping up with them and being in the right spot as things unfold.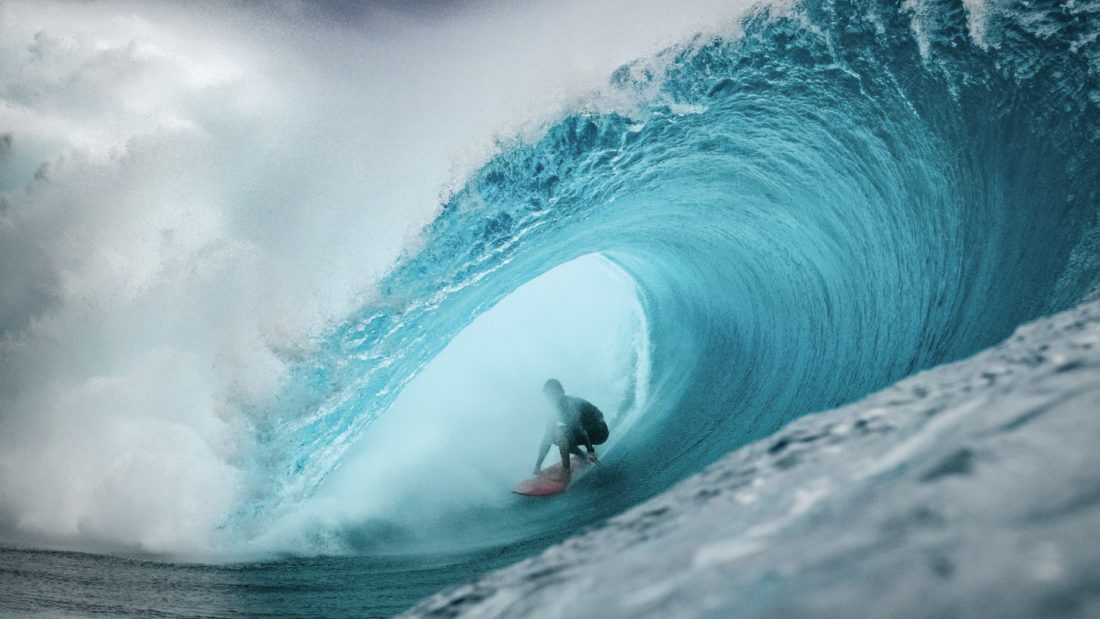 What do you think is the most unique aspect of being a surf photographer, and why did you choose surf photography?
In my eyes, the most unique aspect of surf photography is the blend of creativity that goes into making an image. It's an interesting combination of physical and mental skills that involves both visualization and split-second reaction, technical knowledge and ocean ability, long days in the water and endless hours behind a screen. It's like a dance with the natural world that involves many subtle nuances and small decisions that culminate in a millisecond.
It's never felt like I sought out this path. I've been in love with the ocean ever since I can remember and always enjoyed being outside and making things. When I had the desire to buy my first camera I didn't really know why, it just seemed like something that would be interesting. When I look at it now, it was simply a platform where all of my interests merged, and ultimately my favorite thing about it is that it's another vehicle to spend more time in the ocean.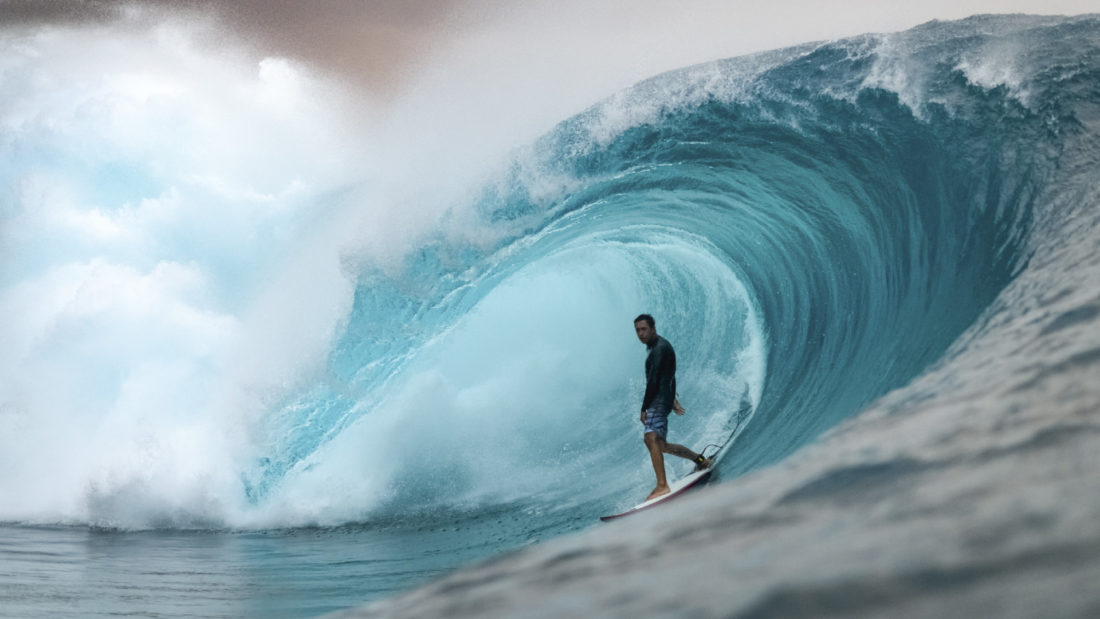 You have a very unique eye, what is your thought process before you start a project, job, or just-for-fun shoot?
My thought process is pretty much always the same. I try to learn as much as possible about my subject beforehand, whether it's a wave that breaks a certain way, a person I'm shooting a portrait of, or a place I'm trying to document. Armed with this information, I'll usually let it simmer and I'll daydream, trying to roughly visualize what things might look like. Next, I try to understand where and when the best place to be is and what gear will help me accomplish what I want to create. Then I simply immerse myself, stop thinking and react to things as they play out, occasionally pausing to note what is grabbing my attention and making sure I'm capturing that. I don't usually look at anything until it's all said and done, then I try to assemble a cohesive batch of images that best communicates the moment or experience.
What advice would you give to people starting out in surf photography?
I'm surely not the best person to be giving advice, but some of the most important things I've learned so far are: Figure out what you love and throw yourself at it. Create good habits. Surround yourself with loving, motivating, and brutally honest people. Treat criticism and rejection as gifts that let you know how to improve.