By Kyveli Diener
If brothers Kohl and Nick Christensen are ever a little hard to find, it's always for the best reasons. When they're not in a remote ocean somewhere chasing XXL swell, one can usually track them down on their parcel of ag land on Oahu's North Shore, where the siblings and their families live life completely off the energy grid. As they prepared for their second year working with the World Surf League (WSL) Hawaii crew responsible for building the structures at each of the Vans Triple Crown events, they recognized it as a sustainably-run series and saw even more opportunities to make the contest sites less energy-dependent and more green, an effort the event crews were stoked to collaborate on to make a reality.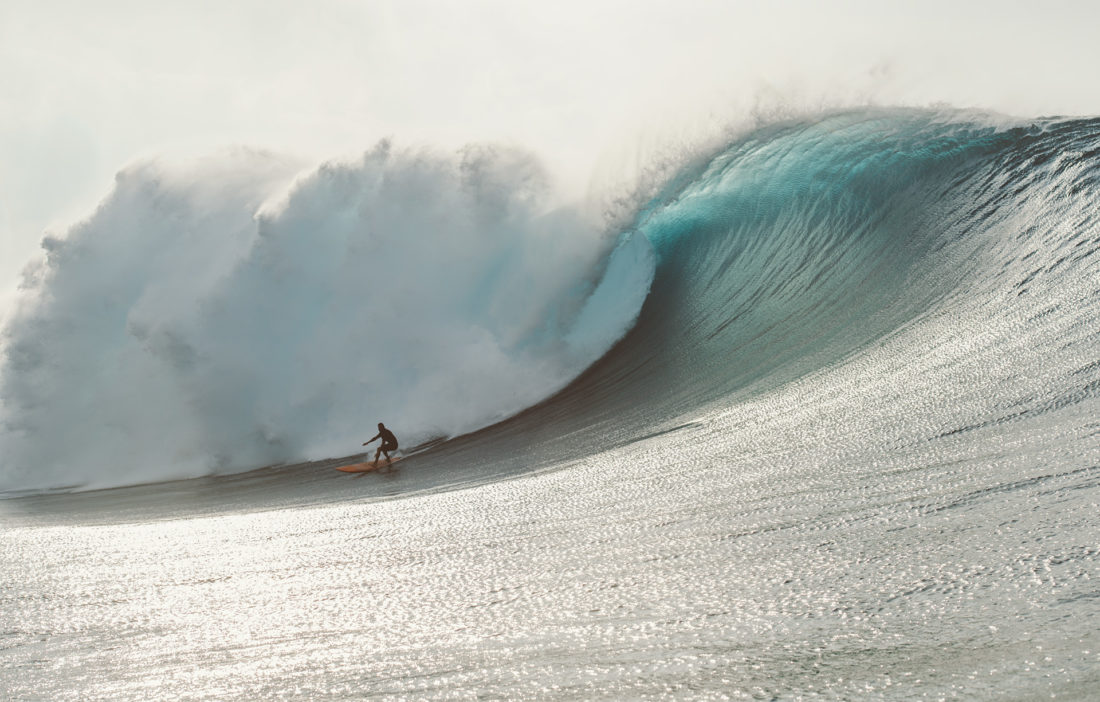 "It all starts within," Kohl told us of his drive toward sustainable living. "Like Gandhi said: 'You must be the change you wish to see in the world'. Lead by example and teach your children well."
The children currently receiving those lessons first-hand are Kohl's 18-month old daughter Mehena (and future baby due in January) and Nick's brood of three, Finn, Cora, and Sorren. As Kohl joked, "I guess food's not the only thing we are growing!" The Christensen families live in a house the brothers built themselves 12 years ago which runs 100% on solar energy, and even with small children the tribe has found that life off the grid can be easily manageable and a huge benefit to our environment.
"Living with limited power storage teaches you to be more conscious of your consumption. After a while it becomes second nature," Kohl said. "You never leave the water running or the lights or fan on when you move to another room or go outside. You can't, or you will run out of power or water. Like anything in life, you learn quick when there are consequences."
Setting up life off the grid isn't something most people would know how to jump right into, but the Christensen brothers found a little self-education and plenty of hard work went a long way.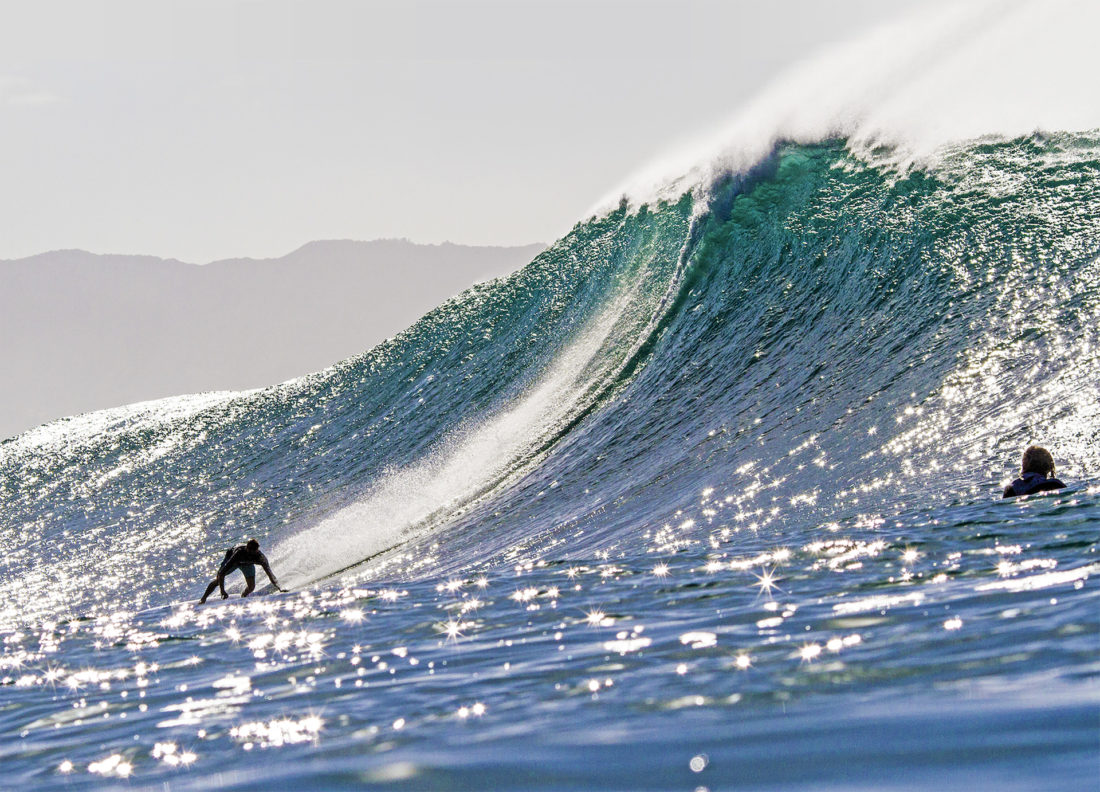 "We didn't grow up farming but, we learned. We had no electricity, but with a little schooling we learned how to create it with the sun. We had no drinking water, so we drilled a well," Kohl recalled. "It has been one of the greatest learning experiences of our lives and has helped shape us into the people that we are today."
Christensen took that decade-plus of knowledge and sustainable life experience with him when he attended the annual intellectual gathering/desert art party that is Burning Man this year, and what he saw there shocked him.
"There were over 70,000 people at Burning Man and not one garbage can. Think about that for a second," Kohl said in disbelief. "Thats a lot of like-minded people gathering in the desert for ten days to discuss the world's problems. If this mentality were contagious we would be in great shape for the future, but it's not."
Watching such a popular event result in so much waste got Christensen's mind working on how he and his brother could work with the WSL team to right the wrong he saw at Burning Man and show the world that professional surfing contests are a place to foster better habits for the environment, especially with visitors who often simply aren't aware of the energy burdens of living on a rock in the middle of the Pacific.
"We live on an island chain. We have about 1.5 million residents with nearly 10 million visiting every year, and growing. We import nearly everything, from food to building materials to automobiles to all the oil that provides us fuel to power our homes and cars. It's scary when you think about it. There's a lot of issues to address and many of them are really difficult," Kohl explained.
"So it's important that when we do gather for events that we remind people to be conscious of this and educate them. What better place to do it than on the North Shore, home to some of the most amazing beaches in the world?" he continued. "Share ideas, show them solar energy alternatives by implementing them throughout the event, recycle all of the waste and lead by example. Vans and the WSL understand how important this is."
Knowing that WSL and their crews are all about malama 'aina (respecting/protecting the land) through such efforts as WSL PURE (Protecting, Understanding, and Respecting the Environment) and practices like using jerseys made from recycled plastic, Christensen worked with them to develop a realistic and exciting future roll-out plan for taking Vans Triple Crown off the grid.
"I had a great discussion this year with the WSL about adding a solar electricity component to the Vans Triple Crown event and we decided to start small and take the merchandise trailer completely off-grid with the ability to share its electricity to other trailers," Kohl said. "We partnered with a company called Pika for the inverters and Panasonic for the batteries and panels. It's a great first step and it will be interesting to see where it goes. Imagine the top of the scaffolding covered in solar panels charging batteries that power the broadcast you're listening to."
Christensen explained that taking Hawaii's premier surfing events off the grid is a great reflection of the work the state and its residents incorporate into their day-to-day lives, and he's eager for mainland visitors to learn more about it and possibly integrate some ideas into their lives back home.
"We have the highest electricity rate in the nation [because] we import the oil to power the generators that make the power and it's all controlled by one electric company. What can we do? We can power our homes with the sun," he explained. "We don't need to depend on imported oil and pay the increasing rates when the power is already here waiting to be harnessed. The good news is, it's happening: thousands upon thousands of homes have solar and the State has done a wonderful job in covering its schools, government buildings, harbors and airports with solar panels along with some massive solar farms. I see one of the biggest hurdles in the future will be fighting to keep the tax incentives in place which allow home and business owners to install systems at a subsidized rate."
Of course, understanding and managing renewable energy sources within their North Shore community is only half the story of the Christensen brothers, and the other half is huge and full of water. All the family's work toward living off the grid and sharing lessons they've learned is entirely about defending a planet they cherish, a big blue marble filled with jaw-dropping big wave playgrounds they relentlessly hunt for.
"There are times when I'm surfing that I go to a place where nothing else exists but that moment. It's an intoxicating and addictive feeling…maybe thats why I like surfing big waves, because it's the easiest way I know to find that 'flow' state," Kohl said of the ability to live truly connected in the present moment. "With the support of my main sponsor, Patagonia, I've been able to focus more on finding new waves. They're out there, it just takes a bit more effort. The hunt is the ultimate fountain of youth."
Whether it's by dropping in on a 30-foot wave or consciously growing their own food and sustainably harvesting their energy and water resources, the lifestyle the Christensen brothers are infusing into their work at the Vans Triple Crown is one of mindful living, and Kohl believes it's something everyone can be a part of for a better tomorrow.
"It may be too late to for some people, but not everyone and definitely not the kids," Kohl said, "Implement practices that will allow your children and your children's children to enjoy nature like we have. Vote for the environment on election day. Educate yourself on ways to leave the Earth a better place than you found it and do something."
pau