A girl of many talents, Mahina grew up at Sunset and learned to surf the break when most kids her age were still watching from shore. Bilingual, artistic, and smart, this competitor not only dreams of winning a world title, but also going to college, globetrotting with friends, and gaining a main sponsor. With a handful of recent NSSA wins and list of accomplishments proving her talent, this surfer is dedicating time and practice toward consistency. Not to mention she's got her dad as a personal coach and mentor, who helps Mahina improve and progress on a daily basis.
Part of the Hawaii Surf Team, Mahina travels around the world for ISA events, and mentions that her favorite part about being back in Nicaragua (for the 2013 ISA World Junior Surfing Championships) is seeing her good friends from the different regions and interacting with all the nations. This north shore local loves representing Hawaii and feels it is an honor to surf on the team. Let's get a little deeper with this Sunset charging surfer girl shall we?
DOB: February 15th, 1998
Age: 15
Hometown: Sunset Beach, Oahu
Stance: Goofy
Sponsors: Dove Wetsuits, Sexwax, Future Fins, Creatures, House of Marley.
You've had quite a few accomplishments in the first half of 2013, which are you most proud of?
I'm really proud of when I qualified for the Oakley World Juniors in Bali. I was the youngest competitor there and I ended up finishing higher than anybody in the Hawaii region. I ended up getting 5th place out of the whole world under the ASP.
Goals for the rest of 2013?
Ultimately to get a main sponsor. And word hard. My dad wants to put me in QS events, but start small with the 2-star or 3-stars and then progress to the 4-stars. I'd like to travel more and be more mindful, more consistent. I have a tendency to do good in one contest and do bad in the other. I feel like I need to work on that and I want to be more consistent, I want to win more.
Your favorite board:
The pocket rocket that Glenn Minami just shaped me, it's a really sick board. It's good for small waves, flat waves, and it's a 5-fin so I always change the setting.
Your toughest competitors:
Tati, Bailey, Moana, and Dax.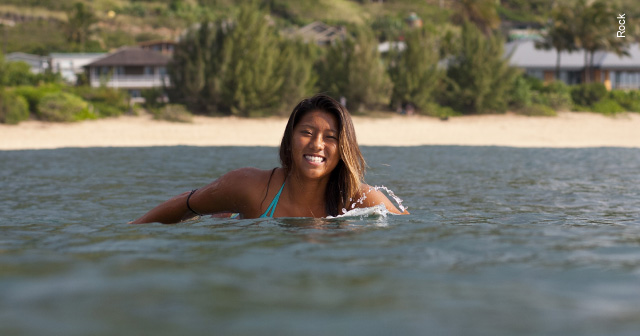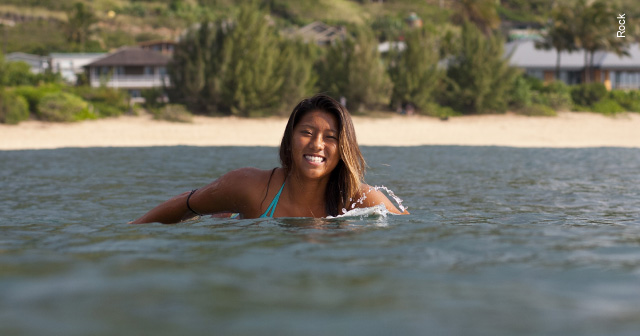 Top 3 people you look up to and why:
Carissa, obviously because she holds a world title and she's a Hawaiian World Champion. And she's a great influence to the littler kids. Coco because she's been on the WT longer than anyone else has, even the men. Her consistency is improved and shows she can do it. And Alessa because we're good friends and her dad believes in me too. Her dad actually compared me to Alessa when she was a little girl and I thought that was cool.
Your challenges:
School. And learning new maneuvers.
Current progress:
I'm trying to work on Larry laybacks and something that spins or flies in the air. I honestly want to master it. Airs, reverses, anything that's complex and challenges me and makes the session more fun.
3 things you couldn't live without:
My family, friends, and the ocean.
Surf celebrity crush:
Jack Freestone
Last words for the Freesurf audience:
Sponsor me! Check out my website and follow me on Instagram.
Recent Accomplishments
2nd Place ASP 2 star Pro Jr. @ Sunset, 2013
2013 NSSA Hawaii Explorer Women Conference Winner
2013 NSSA Hawaii Open Women Conference Winner
2013 NSSA Hawaii Open Girls Conference Winner
1st place Open Girls NSSA Regionals 2013
1st place 2012 NSSA Hawaii Regional Open Girls
1st place 2012 NSSA Hawaii Regional Explorer Girls
1st Place ASP 1 star Pro Jr. @ Queens
2nd Place ASP Hawaii Jr. Women's Ranking