Vans Joel Tudor Duct Tape Surf Festival in Zarautz Salutes Three Days of Creativity in Prime Surf Conditions
Costa Mesa, CALIF. (May 24, 2018) – The surf vibes are still buzzing as the first-ever dual Vans Joel Tudor Duct Tape Invitational and Festival closed out last weekend in beautiful Zarautz, Basque Country, Spain. Crowning new DTI champion, Californian Andy Nieblas, who maneuvered perfect logging conditions with creative grace wave after wave, and celebrating an inspiring community of surf creativity, innovation and craftsmanship, the Vans Joel Tudor Duct Tape Festival has surpassed expectations for an event worthy of the history books.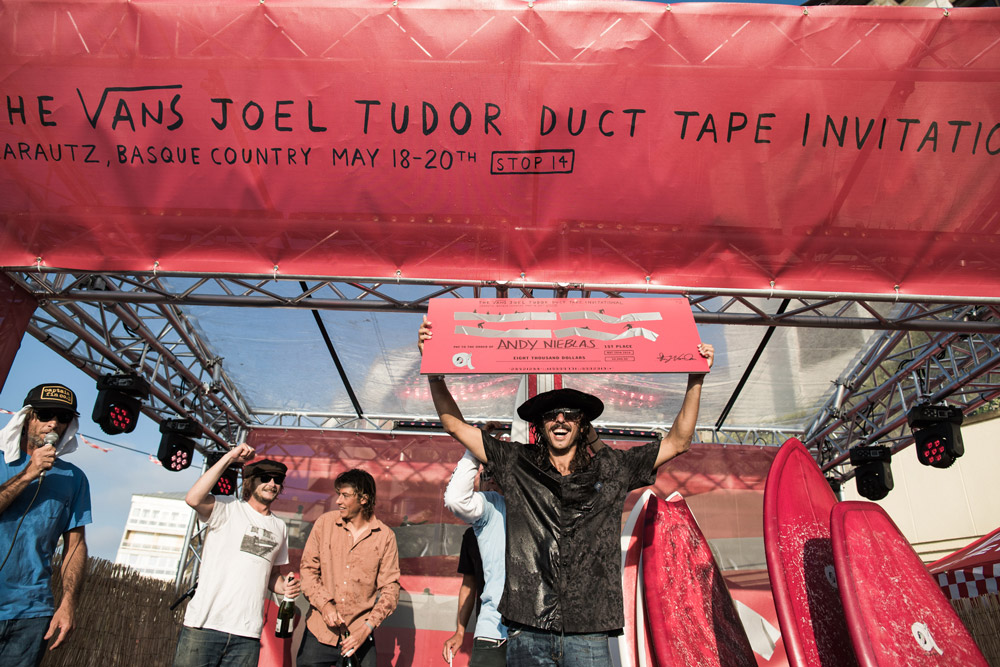 Showcasing the natural juxtaposition between art, music, and creativity in surfing, and led by the living legend himself, Joel Tudor, the Vans Joel Tudor Duct Tape Festival in Zarautz brought three days of engaging surf workshops, collaborative shaping discussions, screen printing, skate jams, live music by Vans legend Ray Barbee, Laurel, Lee-Ann Curren and more, plus the opportunity to surf alongside some of the best surfers in the world! Guest board shapers and surfing icons Dane Reynolds, Tanner Gudauskas, Alex Knost and Lee-Ann Curren inspired the community with an open library of eight hand-shaped board designs to test out, and helped to secure nearly 100 board demos over the three day window. The custom boards have been donated by Vans to the local and beloved Pukas Surf Shop, extending the innovation to the Zarautz surf community.
The cherry on top of this remarkable surf experience in the Basque country was the 14th Vans Joel Tudor Duct Tape Invitational, which experienced phenomenal surf conditions and captured an exemplary longboarding showcase by 16 of the world's finest loggers including Alex Knost, Tyler Warren, Ryan Burch, and crowd favorites Nico "Niki Dora" Garcia, Adrian Lopez, and James Parry. A true example of progression in longboarding, undisputed Zarautz champion Andy Nieblas swept everyone away with his eclectic and imaginative style, pushing boundaries on long lines with his signature avant-garde techniques.
Vans Joel Tudor Duct Tape Invitational Zarautz Results
1st – Andy Nieblas
2nd – Alex Knost
3rd – Ryan Burch
4th – Tyler Warren
Celebrating the evolution of a surf legacy, the Vans Joel Tudor Duct Tape Festival upholds its mission to bring together an international collective of people inspired by surfing, and to honor progression and creativity in surf culture by engaging communities around the world that thrive by the sea.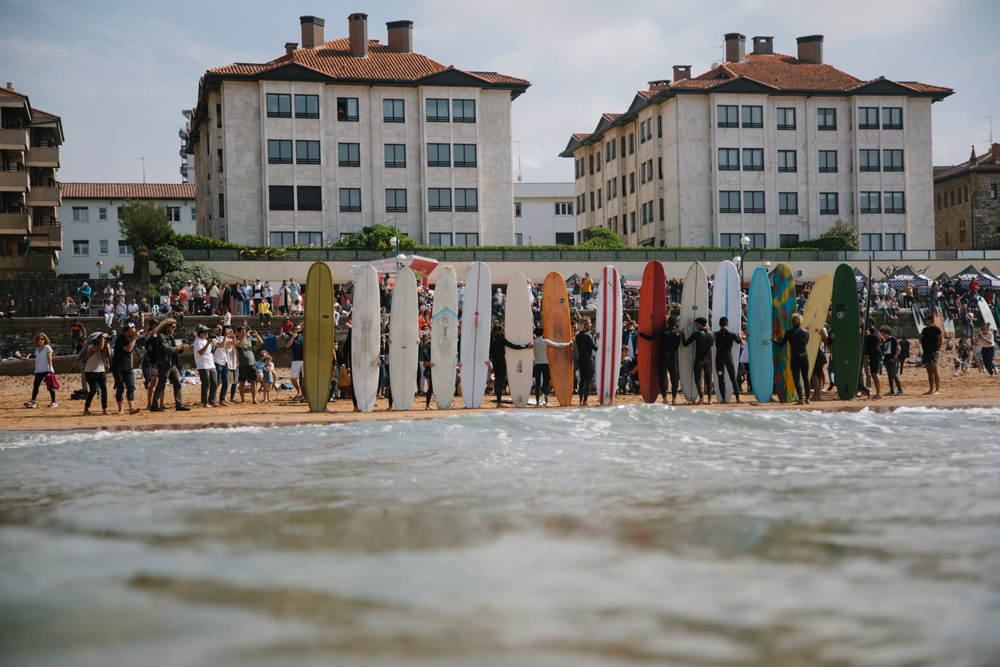 Follow @vanssurf to witness the full photo recap from the 2018 Vans Joel Tudor Duct Tape Festival in Zarautz, Basque Country, Spain.
About Vans
Vans®, a VF Corporation (NYSE: VFC) brand, is the original action sports footwear, apparel and accessories brand. Vans authentic collections are sold globally in 84 countries through a network of subsidiaries, distributors and international offices. Vans also owns and operates more than 600 retail locations around the world. The Vansbrand promotes the action sports lifestyle, youth culture and creative self-expression through the support of athletes, musicians and artists and through progressive events and platforms such as the Vans Park Series, Vans Triple Crown of Surfing®, the Vans U.S. Open of Surfing, Vans Pool Party, Vans Custom Culture, Vans Warped Tour®, and Vans' cultural hub and international music venue, House of Vans.
Vans, "Off The Wall" Since '66
www.vans.com
youtube.com/vans
instagram.com/vans
facebook.com/vans
twitter.com/vans_66
vans.tumblr.com