Ehukai Beach Park
December 8 – 20
What started with a few folding chairs, a half dozen or so surfers and $1,000 in prize money decades ago – thanks to visionaries Fred Hemmings and Randy Rarick – is now the third event in the Vans Triple Crown of Surfing as well as the conclusion of the WSL Samsung Galaxy Championship Tour.
Spectators will watch the world's top surfers throw caution to the wind, drop off towering ledges and slide through churning, blue barrels that break atop a razor sharp reef, all a mere 30 yards away. Indeed, all of this makes Pipeline, well, Pipeline – surfing's IMAX theatre experience and the ultimate proving grounds.
Wave Breakdown
– A predominant left hander, Pipeline also includes a barreling right hander called Backdoor. From the surfer's perspective in the water, the left breaking wave is Pipeline, and the right breaking wave is Backdoor.
– Waves pump best on a west or northwest swell.
– Pipeline is made of three reefs: first reef, second reef, third reef.
– Whether its 2 foot or 15, equipment consists of the best barrel riding boards.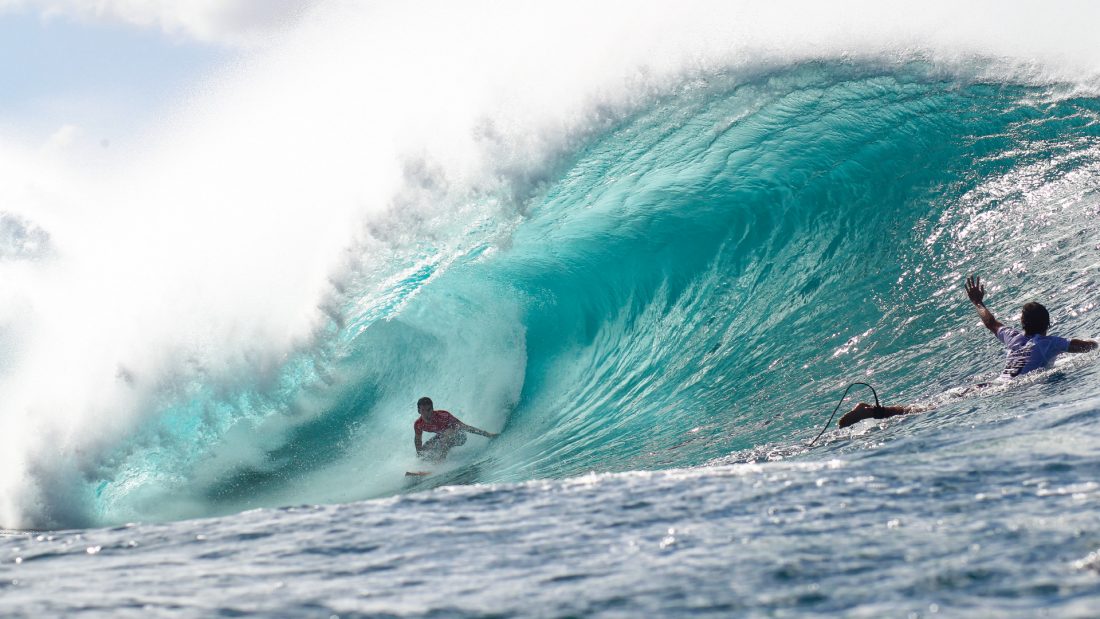 Where to Park
– Ehukai Beach Park, across from Sunset Elementary, offers several parking spots. If this lot is full, there are multiple places to park on the side of Kamehameha highway.
– Heed all 'no parking' signs and use good judgement when parking on the highway to avoid being ticketed or towed (i.e. don't block driveways, stop signs or crosswalks).
– The North Shore bike path is a great method of transportation, just bring a bike, skateboard or simply a good pair of walking shoes.
Spectator Notes
–  Restrooms, showers and picnic tables are available at the beach park.
Do's and Don't's
– Do bring a camera. The wave breaks only 30 yards from shore, providing the ultimate viewing experience.
– Don't park where there is a NO PARKING sign. Police patrol during the contest and will write tickets.
– Don't approach the shorebreak. On bigger days, be cautious about even walking near the water's edge. With strong swell, event structures have been known to get pulled into the ocean. Stick to dry sand.