Sunset Beach
November 24 – Dec 6
Sunset Beach is truly an arena unlike any other. With a confluence of ideal swell, wind and tide, the venue lives up to its big wave reputation by funneling powerful right handers across an enormous playing field.
While the crowds and competitors share close proximity at the other Triple Crown spots of Haleiwa and Pipeline, the competition at Sunset runs about a hundred yards off the beach for the Vans World Cup of Surfing. This deep water venue not only challenges competitors' mental fortitude, but also a surfer's fitness level, which may be the difference between who advances and who goes home.
Similar to the Hawaiian Pro, regular footers have dominated this event, which is considered the proving grounds for modern day surfing.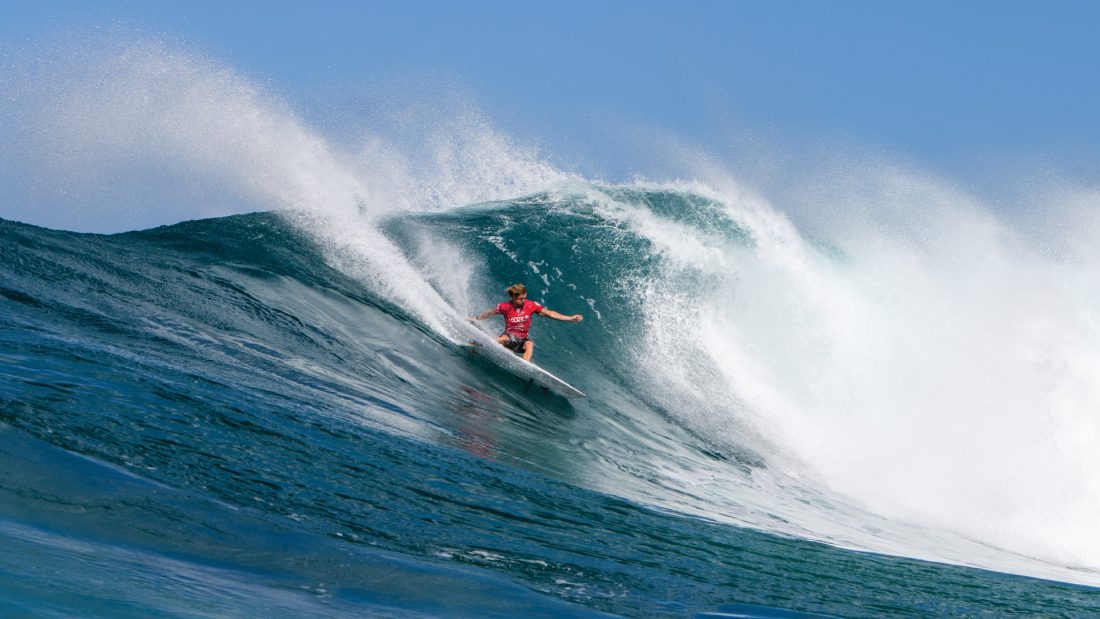 In 2015, Mick Fanning used his patented power surfing to launch himself onto the podium for his first ever victory at a Hawaii venue. In waves 2-3 times overhead, Fanning out surfed an action packed final: Julian Wilson (2nd place), John John Florence (3rd) and Matt Wilkinson (4th). While it is unknown what conditions will look like on contest days, we can expect big names and even bigger storylines.
Wave Breakdown
– Sunset is a dominant right breaking wave ideal for high performance surfing.
– Most consistent big wave on the plant, notorious for breaking anywhere between 2 to 15 feet before maxing out.
– Sunset Beach is located the farthest north of all three event venues and breaks with any swell direction ranging from west to northeast. The quality of the ride depends upon wind conditions and the tide as opposed to swell direction. The peaks at Sunset may be beautiful to watch, but are treacherous to ride.
Where to Park
– If you want a parking stall bordering Sunset Beach or across Kamehameha Highway in the lot, the best bet is to arrive early.
– Turtle Bay Resort offers a shuttle service between their property and the Triple Crown venues.
– Pack a bike or skateboard in your car, since you will likely park a distance from the venue – utilize the North Shore bike path!
Spectator Notes
–  Public restrooms and showers are across Kamehameha highway.
–  Front row seating is available on the sand, with spots of shade provided from beach bordering shrubs and trees.
– It's recommended to bring binoculars, given that the surfing takes place more than 100 yards out to sea.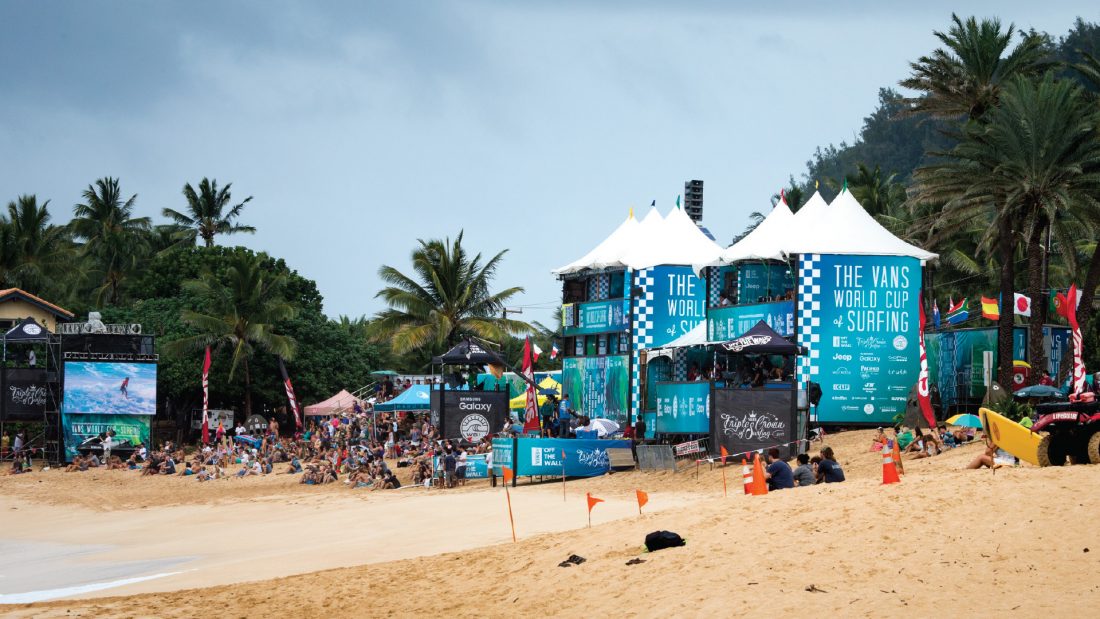 Do's and Don't's
– Do bring an umbrella for shade.
– Don't slow down traffic along Kamehameha highway looking for a parking stall.
– Don't play near the surging shorebreak.
– Do be mindful of uneven sand grades and fragile coastline plants, as this shoreline is a work in progress.
– Do pack your trash.