First surfing memory?
I can't even remember probably when I was 3 or 4 years old surfing Waikiki with my Mom and Dad
When/how did competition come into play?
Was competing something you always wanted to do, or did the desire come suddenly? My parents entered me in my first contest when I was about 5 and took me all around the island doing the Hasa events when I was young. So yeah starting competing at a young age always made me have that desire.
What are your career goals, and how do you plan on reaching these goals?
What will it take from you to reach these goals?
My goals are to win a triple crown, win a pipe contest, always try to better my surfing.  I plan on achieving these things by training hard, both physically and mentally and just remember to have fun while doing it all.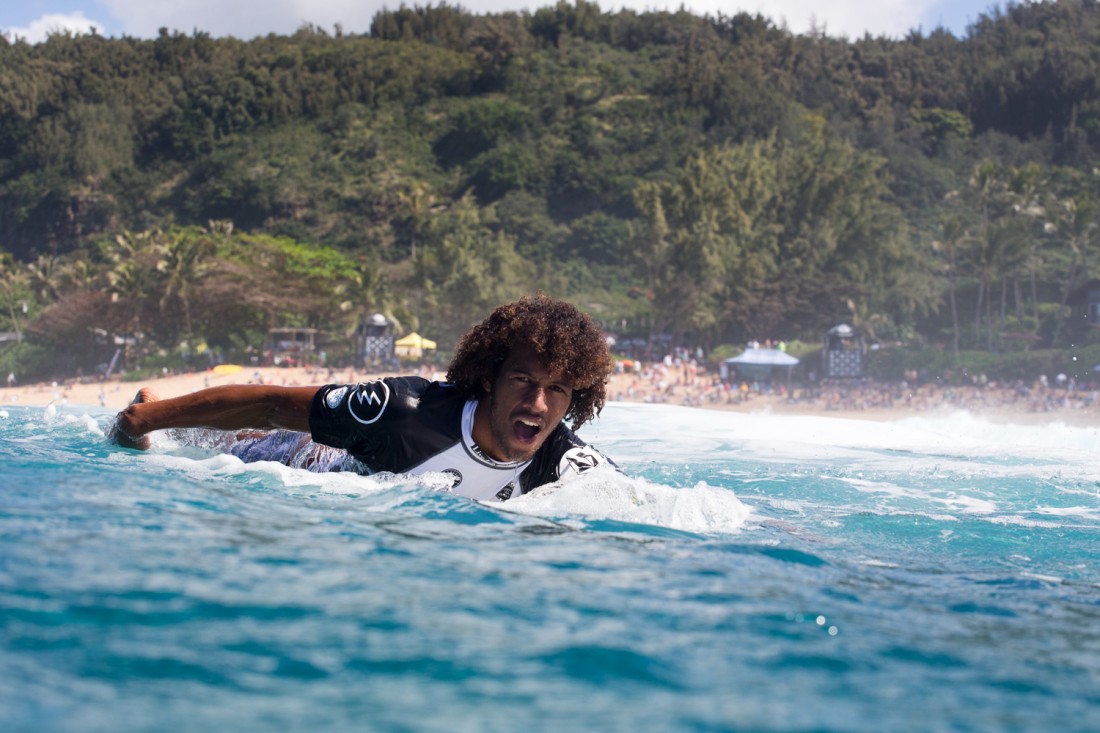 Who do you look up to the most, and why? Has (if so, how) that person helped shape you into the person you are today?
I don't think I have anyone I look up to more than another. I have a lot idols and role models and I try to take a little something from all of them because no one's perfect but you can try your best to be. But if I have to name one it would probably Mark Healy. First of his life being able to surf the best big waves around the world and diving underwater 100+ ft to spear a fish to feed himself. And just his work ethic, how he's in tune with his body doing breathing exercises and always training hard.
Most scared you've ever been during a surf session?
What's the story behind it? Most scared I've ever been was probably my first time surfing an outer reef on the north shore. I was on the jet ski at first doing safety kinda, watching all my friends charging hard and catching waves. I told myself I was gonna be on the ski the whole time and not surf but my friend Luke who was surfing came over and we traded. When I got out to the lineup a set came in and I was the deepest of my 2 friends but I seen them turn around and paddle. When I seen that I started paddling for it too knowing I was a little deep. When I stood up I tried to knife it going left but my board was so thick and narrow that I instantly dug rail and was in a bodysurf pose at the top of the wave. After that it was like a dream, I went bodysurfing down the whole wave all the way to the bottom of the biggest wave I've ever tried to paddle for. Can't say I wasn't scared on that one.
Where can we find you during the winter on the North Shore?
Probably wherever there's some waves. Rockies, pipe, sunset, etc. wherever the swell calls for.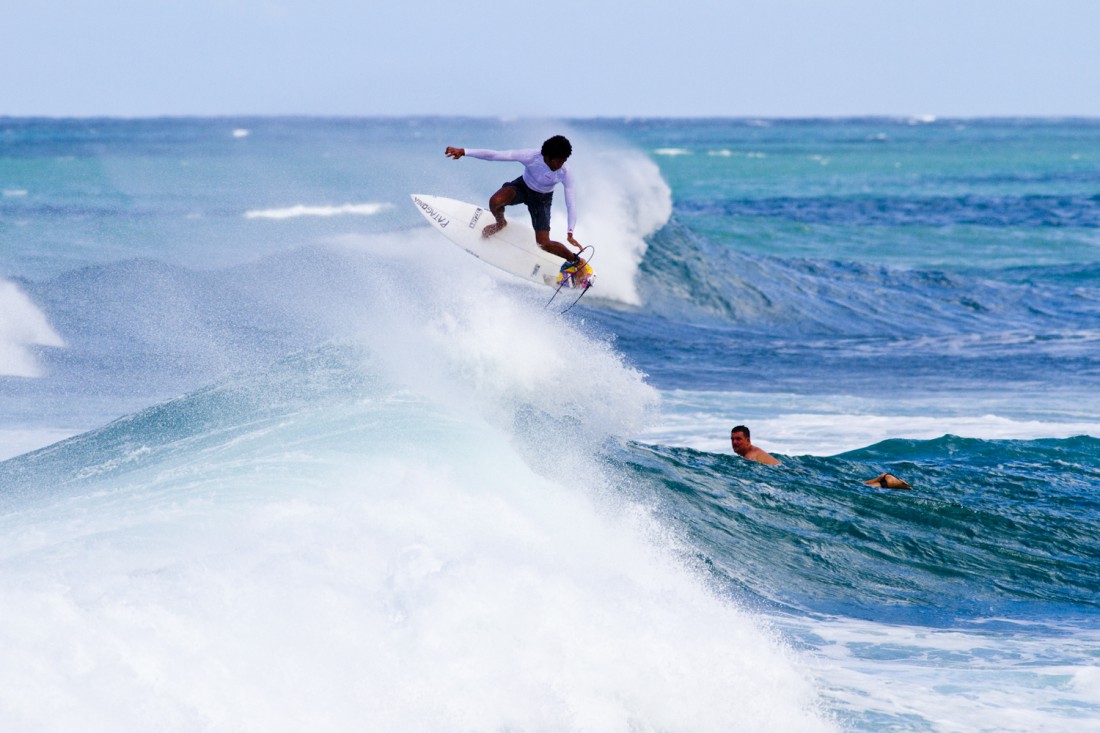 To check out more of Eala and other notable North Shore surfer's, click here