by Cash Lambert
Standing in front of thousands of fans crowding the sand at Huntington Beach, Bailey Nagy thrust the 2014 Vans US Open Pro Junior trophy high and beamed a smile. It was her biggest career win, her brightest moment, her exclamation point, her pinnacle.
How did the then 18-year-old find herself on the stage in the first place? Other than spending an unquantifiable amount of time practicing, preparing and performing on the QS global circuit and at her home break – Sunset Beach – she also followed the advice set out by her favorite band NWA in their popularized song entitled Express Yourself: "Express Yourself…from the heart. Cause if you wanna start to move up the chart, then expression is a big part of it."
Bailey did exactly that, working her way up the competitive ranks with cranking turns, wrap around cutbacks, chucking spray to the beach. And being herself.
What does the latter entail? "I'm brutally honest," the wahine says of herself, giving a hint as to what lies behind her hazel eyes that have their own gravitational pull.
Because just as NWA says: "It's crazy to see people be what society wants them to be. But not me…"
Bailey isn't afraid to speak openly and truthfully about how high the highs can be (winning the US Open Pro Junior), and how low the lows can be (behind the scene negotiations with sponsors).
Her refreshing rawness, her honest perspective, and her lightning fast comebacks stood out when we met to talk about her love for gangster rap, the pressures of being a wahine and why Sunny Garcia is part of her plan to reach the podium again.
Take us back to your surfing roots.
I didn't surf when I lived in California, but I remember surfing in Kauai after we moved when I was 8. My dad would take me out. Actually, Kaiborg's dad taught me how to surf too. He gives lessons over on Kauai and he took me out often. Surfing clicked, I was really bad at every other sport. I'm a pretty competitive person, it runs in my blood.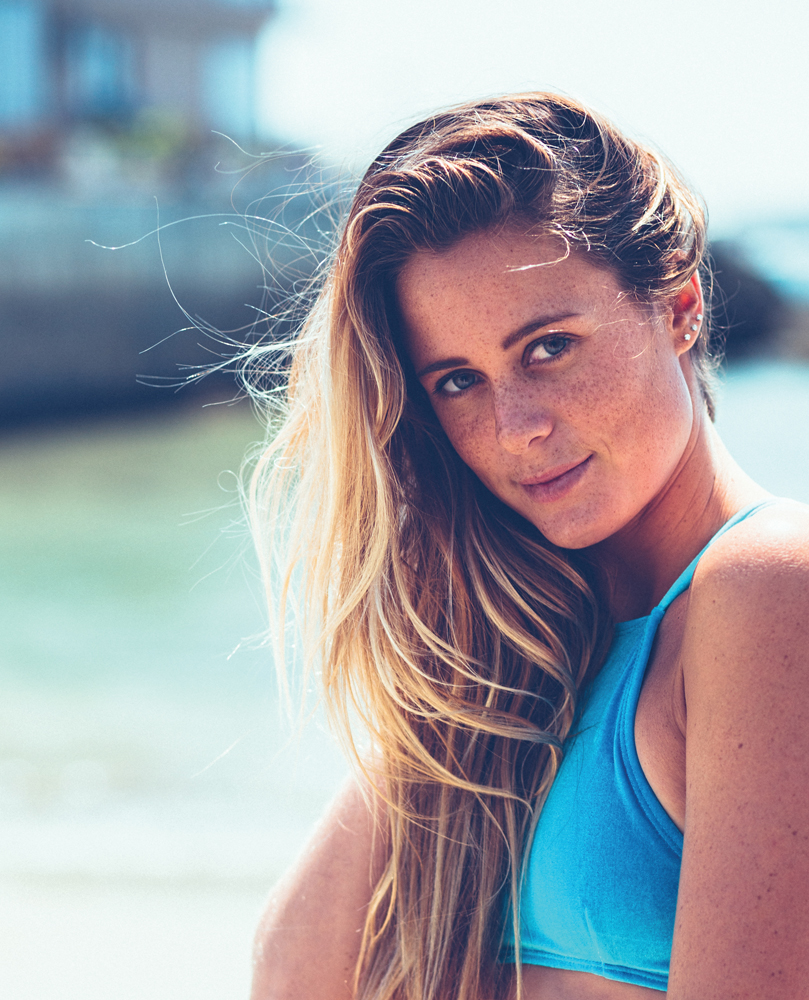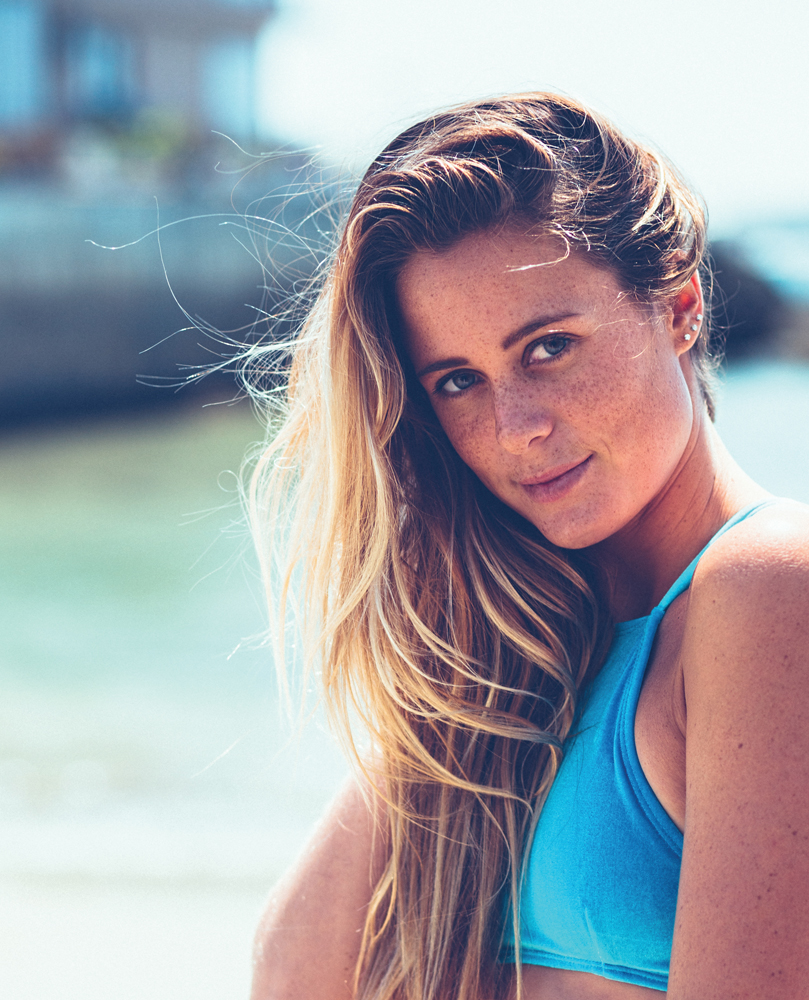 How did your career evolve from there?
There's been some amazing times, like winning the US Open Junior in Huntington beach, and after that I got into the World Juniors and placed 5th. I was on a roll, which was a nice but I also had some hard times with the losses. The first full year on the QS in 2012 was brutal, there was a lot of times where I got beat. I'll admit that. But it's about learning from those experiences and I've appreciated traveling everywhere. The QS is all about figuring out all the waves. Growing is hard in the sense that you never know what you're going to experience, and you don't know how good the waves are going to be.
So you're continuing to fight for that feeling you received from winning the 2014 US Open Junior?
Yeah! I had to sit on my best friend – Mahina Maeda – for a half an hour, saying 'sorry Mahina'! To have her hug me after that heat…and the best part was having my dad hug me and crying, carrying me up the beach. It was pretty awesome. I want to have that feeling again.
What's your training regimen like?
I train with Daniel Bachmann, four days a week. Also, I take coaching lessons from Sunny, along with some triathlon training. I'm constantly doing something when there's either no waves
or it's 60-feet here on the North Shore. Sunny tries to get my confidence going into events and he's really good at that. Sunny is like my second dad. I call him my life coach, we do so many things together.
How does Sunny like the title lifecoach?
He owns it! He loves being my life coach. He loves harassing me as if I'm his little daughter. He's just an awesome human. People are intimidated by him, but he's actually a big teddy bear.
What are your career goals?
Make the CT, win some QS events. I'm also starting school in August. Graduating college is another career goal.
What's been the biggest struggle you've faced throughout your competitive career?
Where my mind is at. I know everyone's been through it, battling their own mind. Even battling quitting, I've gone through that a lot. I know it's hard but I'm good at surfing. I deserve to be where I am and I have the potential to do better. I need to focus more on working on what my brain is telling me. I think I overthink a lot of things. My parents tell me that, and so does Sunny.
So how do you alter that?
Learn how to focus more, make all the negative thoughts turn into more beneficial thoughts.
You've been to every corner of the earth it seems, traveling to QS events and for modeling – where are three places readers must travel to?
The Philippines, there's so many whale sharks. That was next level! Indonesia and Spain, too.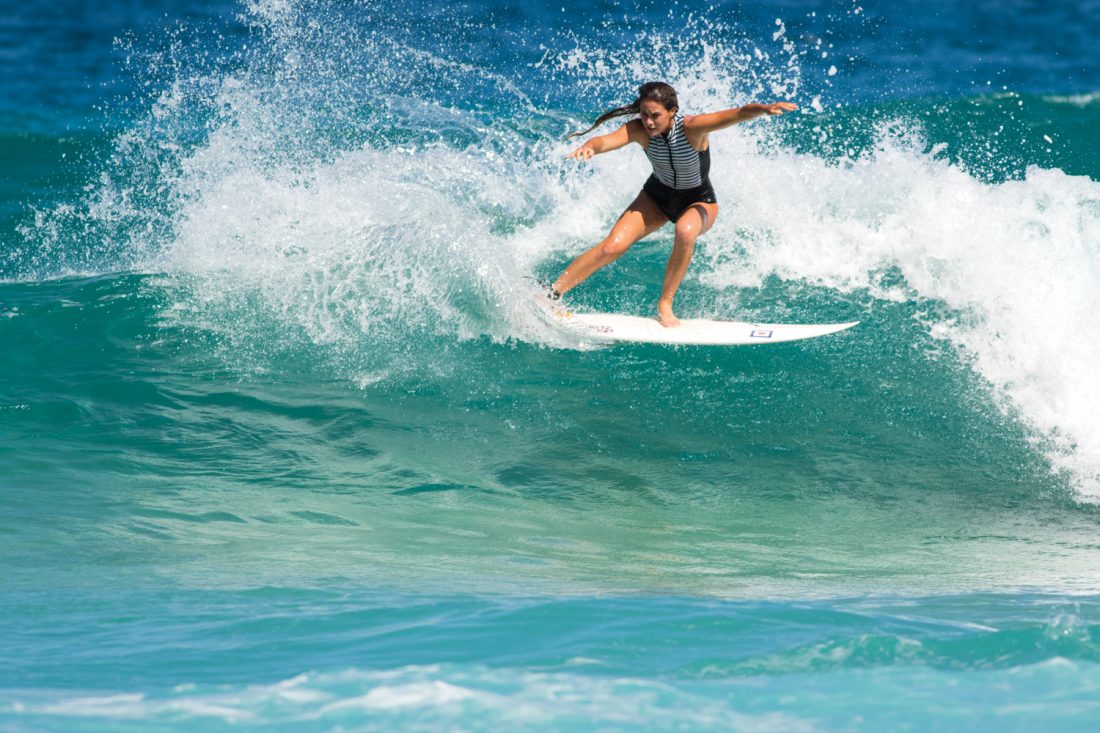 Give us a behind the scenes look at the modeling you do.
I love the whole artsy side of modeling. It can be so competitive, too. I actually draw a lot of inspiration from photographers. It's always interesting to see what they like over what other people like. It's nice to see people thinking differently. The people behind lens deserve more credit than what they get.
Advice to young wahine?
Keep pursuing your dreams. Don't let people get you down. Honestly, sometimes people hype things up and never follow through. Sometimes its good to not necessarily get your hopes up but just don't put everything into it, unless they are capable
of giving everything back. Don't give 100 percent of you if they're not going to give 100 percent back to you. But do get your hopes up in competitions. Always keep fighting.
Last words for the Freesurf audience?
Thank you for putting me in your Wahine Issue!