By Cash Lambert
Nearly than 10 months ago, Carissa Moore was standing on the cliff overlooking Honolua Bay with tears streaming down her beaming face.
"I feel like I have so much work to do today still, I wasn't even thinking about it," the Honolulu native said after learning that she had won the 2015 World Title race, giving her a third World Title in her illustrious surfing career. "I'm so thankful. It's really special to be here at home and to have the support of my family."
Fast-forwarding to 2016, it's obvious that this year has been a different season for the 24-year-old, and she's the first to admit it.
"I feel like this year, I haven't gotten results I wanted but I feel like I've been the happiest with my performances," she said. "I've really been pushing my surfing."
Carissa has been extremely consistent with her Championship Tour results: scoring third at the first four events, followed by a ninth at the Fiji Pro and a fifth at the Swatch Women's Pro, and more recently, winning the Roxy Pro France.
When we met up on a warm Tuesday morning, Carissa's demeanor was striking as she watched those in a crowded lineup battle for waves at Kewalos. Her body language looked relaxed, and she didn't seem to be stressed, worried, or lost in her own thoughts.
She was bubbly, glowing and, most of all, "excited to stir up some trouble" going into the final event of the season in December: the Maui Women's Pro at Honolua Bay.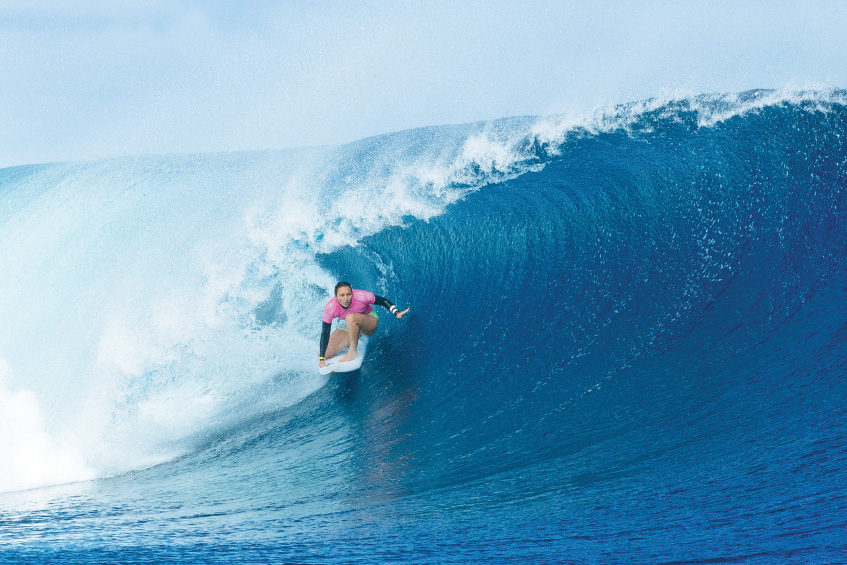 At the outset of the 2016 World Surf League Championship Tour, what was your focus?
My biggest focus was being more self-aware. I've been performing out of a place of love, because when I come from a place of love, that's when I perform at my best. I want to perform at my core me. That's been my challenge, and I know the rest of the results will fall into place. I really felt like I needed to focus on relaxing and not stressing. I've been this way for so long, and I think if I keep continuing down the path of overthinking and stressing and self doubt, I'll burn out fast. I want to have fun in my career, and when I have fun, I'm focused on myself and perform at my best.
So how has 2016 been different for you?
This year has been interesting, there's been new challenges and new things to learn. I've been embracing self awareness and trying to let things go, along with going with the flow and validating myself. That's been the theme of this year so far. I've been happy with my performances. I'm loving what I'm doing, and I'm happy in and out of the water.
What were your biggest struggles this year, and how have you faced those struggles head on?
I feel like this year I'm performing at my best, but I haven't seen the results. It's hard to validate myself and not hear it from everyone else. If you win an event, that's what's remembered and all the other performances are left behind. It's being able to look at myself, give myself a pat on the back, move on and let go and not be too hard on myself. I know that things are supposed to be how they're supposed to be, and it's important to have faith in that.
How do you balance Tour life, which requires so much of your time, with your personal life?
Finding that balance is so important. It's great to get my mind off surfing and competition, and that's the best thing about my fiance, Luke. We hardly talk about surfing. We talk about life and love, as cheesy as that sounds. Besides my Dad, Luke is my number 1 supporter. He's willing to be adaptable to my schedule and travel with me. He's seen me at my worst, when I'm most down and through the highs. He's been with me through everything.
Speaking of your father, it's well known that you're close with your Dad. As you've grown older, how has your relationship with him evolved?
He pushed me into my first wave, he's never left my side. He's my rock. It's been about finding a balance of coach and Dad. I don't like criticism from my Dad, I want to hear he's proud of me. So we've grown, the balance of our relationship has gone more smooth. There's still days where we clash. He's come with me to the majority of events. He's been slowly weening himself out and giving me wings to fly.
You're 24 and you've already accomplished so much: 3 World Titles and so much more. With all those achievements, what is your motivation today?
I love what I do. I love being in the ocean everyday, waking up with a purpose and a challenge to be better and surf better. I love the challenge of competing, working so hard for one moment and seeing it pay off. It's what I crave and strive for. I love performing and seeing people stoked… It's been an amazing life. I've had the opportunity to travel the world and meet awesome people, and the experiences I've had make me want to do it more. I feel like I've grown so much as a person through this whole journey.
What is it like having so many homegrown Hawaii gals on Tour?
It's awesome to see the Hawaii girls on Tour now. Alessa Quizon is one of my best friends, she's actually going to be a bridesmaid. Malia Manuel and Coco Ho are great, we grew up together. I didn't grow up with Tatiana Weston-Webb, she's a generation behind me. She surfs really well, and I've gained so much respect for her. It's great to see all the girls pushing it.
How has your strategy changed as you've become a vet on Tour?
It's weird to think I'm a vet on tour. This is my 6th or 7th year, and yeah I think the approach is different. All the venues, I've been there several times so I don't have to go days ahead of time. I've created relationships with coaches in those places and I feel comfortable at each event. Every event is a clean slate, and I feel like I have to work just as hard and prepare just as hard. I never want to lose that, because you have to stay on your toes.
How has the Women's Tour changed since your first year?
Women's surfing is really exciting at the moment. I feel like everyone is excited to compete and do things better than the next person. As competitors, we're all taking it as a positive thing, we all want to do something different and better than the next. It's about competing and competing hard, the biggest positive change is that we're able to separate competition from life. We all hang out and enjoy each others company. I have to admit all the girls on Tour are really awesome girls, and it's an honor to be around such good energy.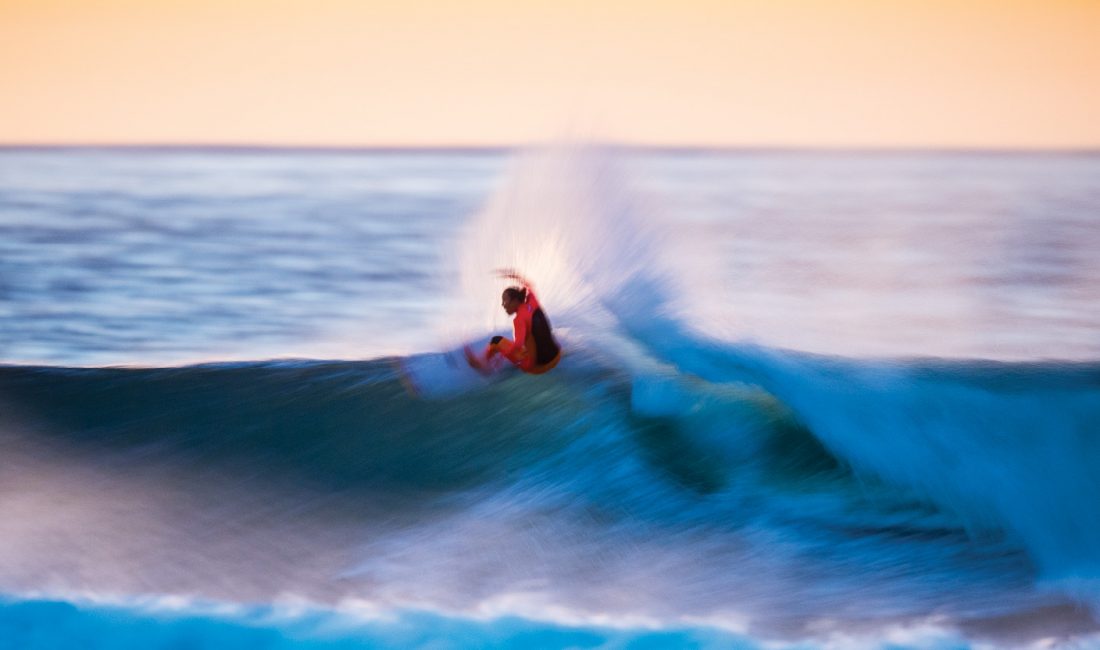 Who do you think will win the Men's Tour?
I really like a lot of the guys on Tour. I really want John John Florence to win, I'm his biggest fan. He's a humble, good human and I think he's all about surfing and performing and showing what he's got. It seems like he's doing it for the right reasons, too.
Should Kelly Slater retire?
No! I think he's surfing really, really well. Why not do it as long as you can?
What advice would you give to the wahine in Hawaii?
My mentality has gotten me to where I am today. One of my biggest fears is to never get complacent. I'm always looking at myself and questioning what I'm doing. At a certain point, you have to let go and be determined and passionate, but you can't control everything. That's when you let go and have faith.
In December, all eyes will be on Honolua Bay, where you won your World Title last year. What is that event going to be like for you?
The venue is spectacular, it's a powerful barreling right hand point break at times can be playful. It's one of my favorite waves in the world. No matter what, I'm going to be excited to surf with only one other person out there. I'll either still be in the title race and have pressure, or I'll be excited to stir up some trouble.
pau