by Cash Lambert
The 2016 Volcom Pipe Pro wrapped up yesterday (results
here
!) and now that emotion has faded into exhaustion and nostalgia, one resounding impression is clear: the 3-day contest was everything that a competitor and a spectator could ask for. Incredible, thundering and legendary conditions on tap! A non-stop party-like atmosphere at the Volcom house! Not to mention a host of the world's top competitors pitted against one another…In case you missed it, here's 3 VPP items worthy of headlines today:
1) Kelly Slater defies age yet again.
But should we really be surprised? The 43-year-old surfed on point in his heats, charging and threading and threading and charging and besting field after field in Pipeline's most daunting conditions. Even more impressive was that Slater secured his first place overall finish halfway through the Final, where he bested Bruce Irons, Jamie O'Brien and Makai MacNamara. "I feel good, it's obviously a great way to start the year off, it just flowed," said the ageless Floridian after claiming his first place check. "Got big waves, got some nice barrels, had some high scores … But what a day! Perfect southeast trades and big bombing surf." Could we see Kelly in more competitions this year?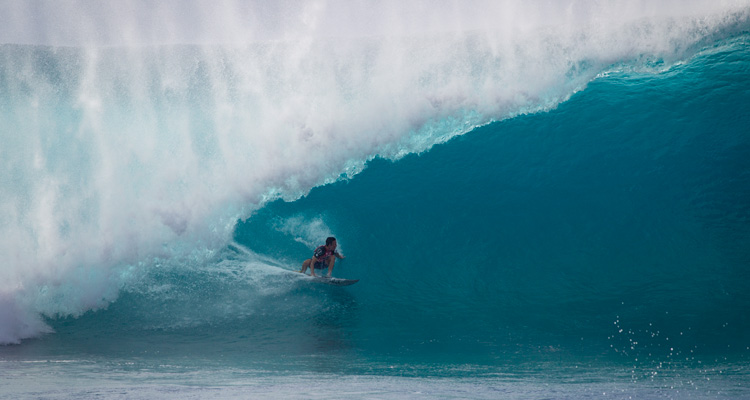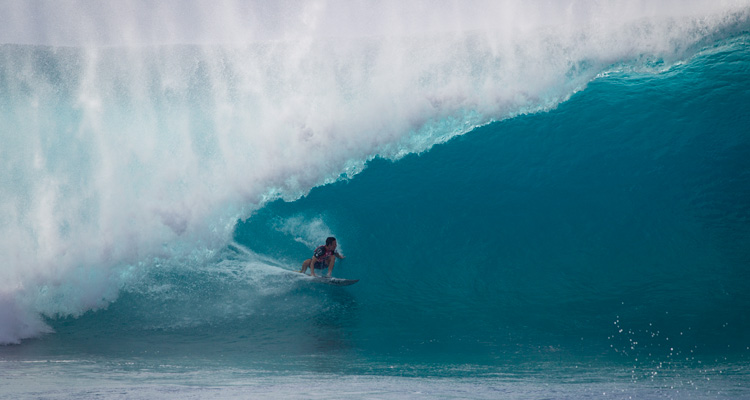 2) Makai McNamara, the third place finisher behind Kelly and Jamie O'Brien, deserved and received a standing ovation.
After beating out Tom Whitaker and Dusty Payne in the second semi final, Makai paddled immediately back out for the final, taking place in maxing Pipeline conditions. After notching one bomb, the 20-year-old paddled back out to the lineup and pulled the trigger yet again moments later, going over the falls and into the shallow reef, with more sets on the horizon. "I couldn't help myself but to try and get another one really quick," Makai said after the awards ceremony. "It was a crazy tepee [of a wave] and I thought if I didn't go I'd be a kook… I had to try so I ended up being way too late and jumped headfirst. I'm the most tired I've ever been right now. I'm not too big on training, which I need to start doing because on days like today, it pays off. There's so much adrenaline flowing, you have a high that you can't really get rid of when you're making heats and in the final, that's what kept my energy going."
3) Ain't no party like a Volcom house party.
During the awards ceremony, Bruce Irons bellowed out a "party at the Volcom house!", which is exactly what was already in motion. The second the Final concluded, beers were passed around, the grill was hot and the music began pumping in and outside the house. Bruce and Kelly eventually made their way from the podium up to the yard, greeting and talking story in a crowd that featured the likes of Mitch Coleborn, Balaram Stack, Joel Turpel, Jason Shibata, Dave Riddle, Tai VanDyke and a host of attractive females. The celebration stamped an exclamation mark on the contest that saw nothing short of continuous high drama within the most dangerous and maxing conditions in recent memory.