Amuse Society x Bikini Bird
Date: 
Wednesday, December 10
Location:  The Republik Honolulu –  1349 Kapiolani Blvd #30, Honolulu, HI 96814
@amusesociety  @bikinibird  #amusexbikinibird
Amuse Society is the creative vision of industry leaders, Mandy Fry and Summer Rapp, who are bringing to life a new young contemporary beach lifestyle brand. Described as a beautiful contradiction of beach and street and bohemian and rock and roll, their free spirited confidence and entrepreneurial spirit is what ultimately inspired them to launch their first brand together, launching in stores November 2014.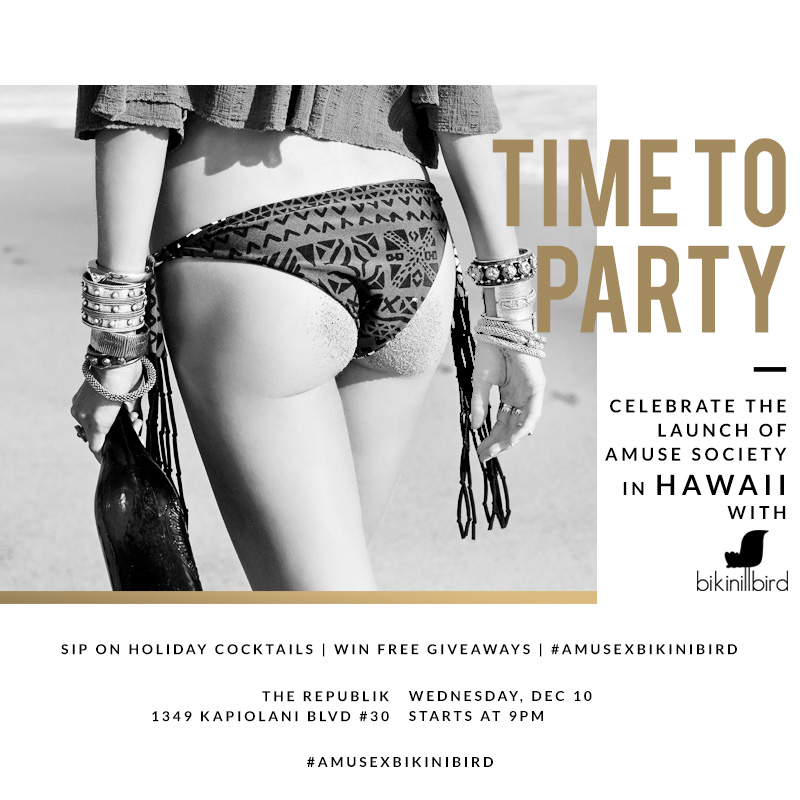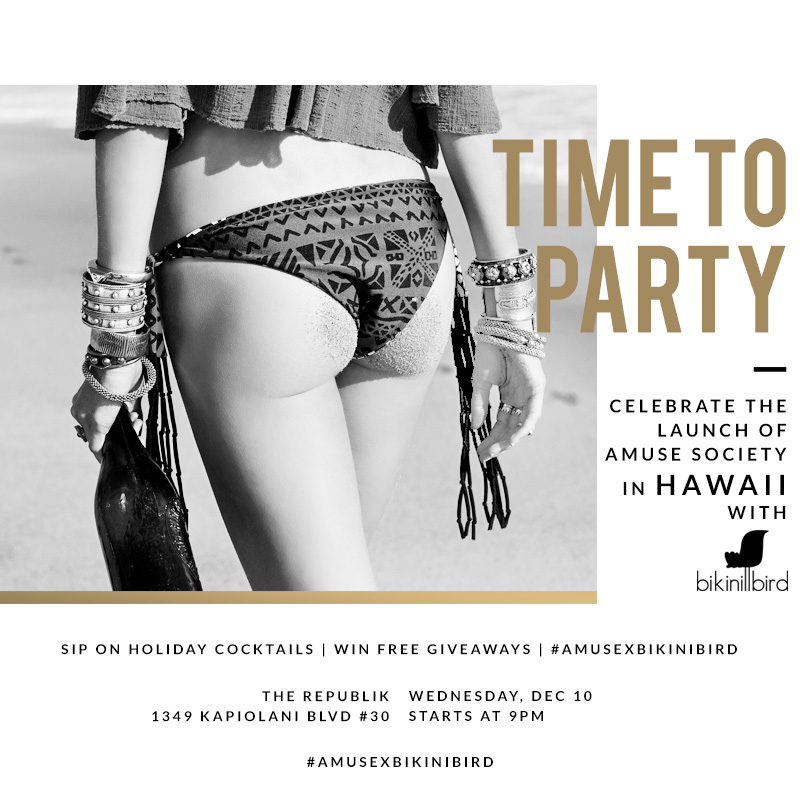 The bloggers from Bikini Bird have curated an elite collection of their favorite beach fashion swimwear, cover-ups, clothing, jewelry, and accessories. Now offering their fans a place to shop online, Bikini Bird introduces new brands and shows their customer how to wear, style, and create looks.
Bikini Bird launched in 2010 with the idea of bringing California coastal beach culture to those in need of a dose of sunshine, chic, and style inspiration. Four years later, bloggers Tiana Gamble and Ally Lopez have now launched their permanent online swim shop, shopbikinibird.com. They have hand-selected pieces from these collections and work closely with some of the brands to collaborate on exclusive items available only on the Bikini Bird Swim Shop.