By Mike Latronic
With the rise of women's surfing, there are literally dozens (if not hundreds) of young athletes making a name for themselves in this new era, which makes standing out amongst this new generation even more special. One young female athlete that does so is Bettylou Sakura, now 14 years young. I'd call her surfing style a cross between Malia Manuel and Brisa Hennessy: she's got the dynamic flow and water knowledge like Malia, matching that with aggressive and powerful off the lip surfing like Brissa. She knows how to crack the lip when given an opportunity. Bettylou is a local at Haleiwa, but she's been showing up regularly at the 'Ehukai Beach Park and small Backdoor Pipeline. Gifted with so much talent, it's also nice to know that she's humble about it. Get to know Bettylou!
Sponsors: Roxy, Slater Designs, Banzai Bowls, Vertra, FCS Fins, and Tonic Hair Care.
Favorite surf spots on the Islands: Makaha, Haleiwa, Sunset & Honolua Bay
Your definition of aloha: To me, the word "aloha" means compassion and respect for others, and to love and give to others.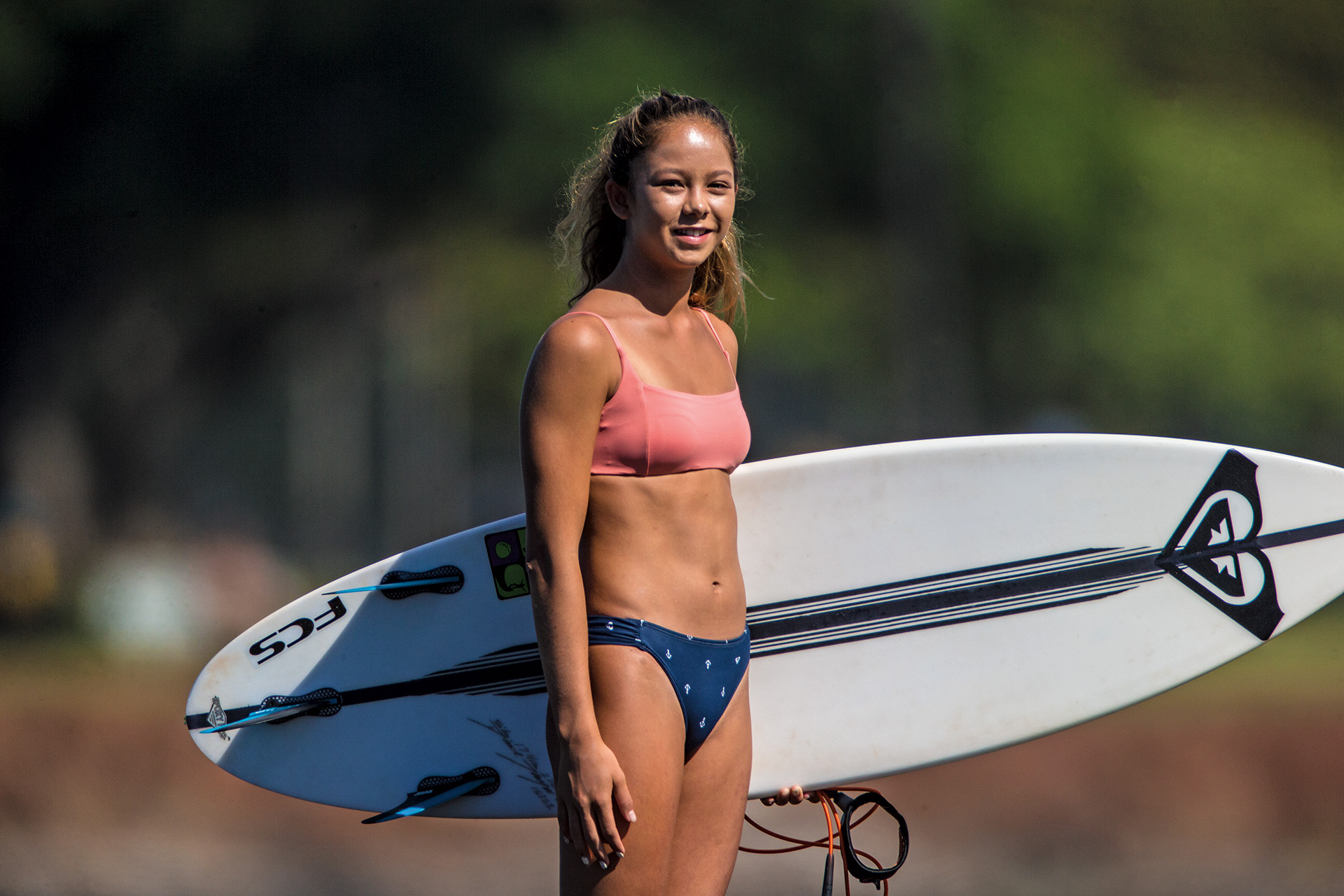 You're currently in Australia? Howzit Down Under? Australia has been so great! The waves are unreal here. I surfed Duranbah, Snapper, Fingles, Greenmount, and Rainbows. The water was so crystal clear, and the wild animals are so cool!
Which Slater Designs boards are working best for you? My favorite models are the 'Happy Hour' and the 'Gamma.' I am so stoked to be working with Slater Designs. Their boards are feeling great, like magic under my feet!
Surfers you look up to: My favorite surfers are Stephanie Gilmore, Tatiana Weston-Webb, Griffin Colapinto, and Kelly Slater.
Goals for your surfing career: My goal for surfing is to learn all the maneuvers and keep up with the boys' surf level. Last but not least, I want to get on the CT and become a world champion!