by Cash Lambert
Imai Devault is a man of few words. Spend any time around the 19-year-old, from the Volcom house during the winter season to catching him cruising with friends on Maui, and he'll exude a laid back and quiet demeanor. His surfing style, though, is a stark contrast: it's loud; it yells and acting as a spotlight, it requires attention. He boosts impressive airs, pulls into heaving barrels, and slashes the open faces to a million foamy pieces both in and out of the contest jersey.
We sat down with Imai to talk about his competitive surfing goals, his surfing influences, and what he's learned by spending the winter season at one of the most fabled houses on the North Shore.
Can you remember the moment when you fell in love with the sport of surfing, Imai?
When I was about 4, my dad took me to Launiupoko Beach Park in Lahaina, and paddled me out on a longboard. He pushed me into an ankle high wave, and I stood up and rode it pretty far. I was hooked then and there.
Who are your surfing influences?
Definitely the Irons brothers. Growing up in Hawaii, they're definitely everyone's idols. I watched them religiously growing up, both Andy and Bruce.
Who are some of the most exciting guys to watch at Honolua Bay during a big day?
Dusty Payne is one of my favorites, he always gets the best ones. I also really enjoy watching Kai Barger go backside out there. He makes it look too easy.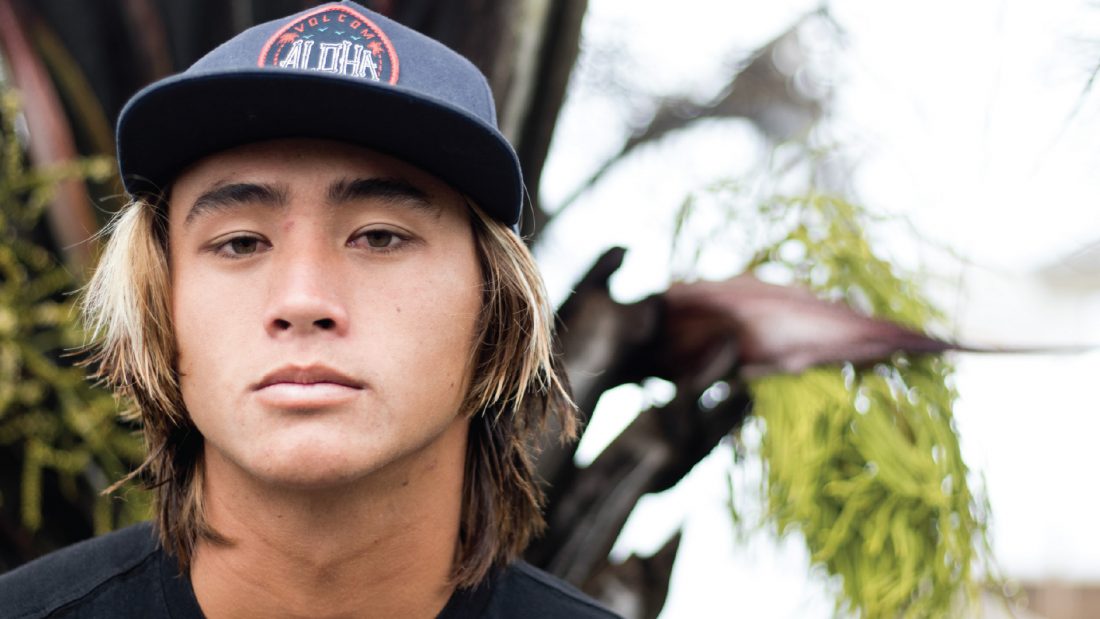 What has staying in the Volcom house during multiple winters taught you?
To be respectful, mind your own business, do your own thing and always clean up after yourself. As long as you're respectful anywhere on the North Shore, you'll have a good time.
How are you fine tuning your surfing right now?
I'm focusing on my competitive mindset now. The World Surf League Qualifying Series is so hard, and I'm still just trying to figure out how to make some heats at that level.
What kind of boards are you riding?
I ride for KT Surfboards out of Haiku, Maui, and the boards work amazing. My go to shortboard is a 5'11, 18 3/4, 26.4 liters.
Freesurfing versus contest surfing: do you prefer one more than the other?
I love both equally. I love surfing, and I also really love the competitive side to it. My goal is to definitely qualify for the Championship Tour, but if that doesn't happen, I'll be just as happy to be a freesurfer. As long as I'm surfing, I'll be happy.
Airs, barrels or turns: which is your personal favorite?
Barrels. Although I love each equally. But I think if I had to chose, surfing a barreling wave always wins.
You spend a lot of time around coaches like Dave Riddle and Jason Shibata – would you say they're your mentors?
They are definitely my mentors and have been most of my life. They're some of the best guys to have in your corner, and they have both taught me so much. Having good mentors, I think, is so important. I'm very lucky to have been able to work with them as much as I have in my life so far.
What can we expect from you in the future?
Hopefully scoring some better waves this winter, and some future contest results on the QS.