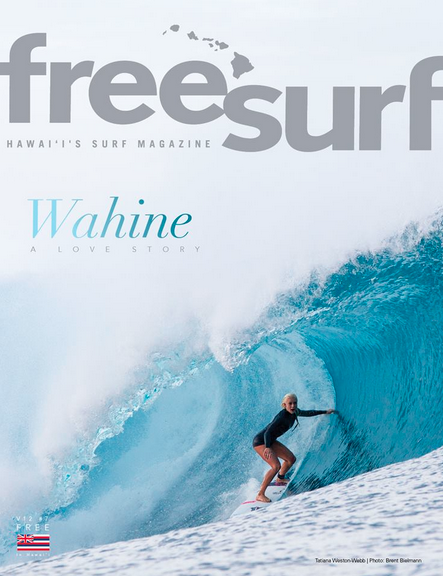 V12#7 Cover Story
Tatiana Weston-Webb at Cloudbreak, photo by Brent Bielmann
This year's World Tour rookie, Tatiana Weston-Webb, has kept everyone on their toes. A threatening match up for any competitor, Tati has shown incredible aptitude in the water, causing more than a few upsets along the way. Pair this with a resilient mental game and you've got a fierce contender that's headed down a prosperous path.
You're on a tear this year. How does it feel?
It feels amazing. To be living my dream at the age of 19 is something everyone wants. I feel so blessed to be in the position that I am in today.
How did last year at Cloudbreak compare to this year?
To be honest I could compare the two, but both were just one hundred percent outstanding. I loved every moment of last year learning the ropes around Cloudbreak, but when this year came around, I just felt so much more confident and knowledgeable, which helped me out so much.
What are you most stoked about for the second half of the tour?
I'm excited about everything. The fact that it's my rookie year and I'm preforming this well is beyond me. I have confidence and focus going into the back half of the year. But most of all, I'm trying to enjoy every minute, as well as learn from every mistake and get better as I go.
pau