Intro by Lauren Rolland
Interview by Finn McGill
Recently seventeen years old (as of March 11th – happy birthday!), Dax Minnow McGill had the North Shore buzzing after a fearless display in double overhead surf during the Sunset Beach Pro Junior event earlier this year. A great indicator of what 2015 holds for this powerhouse athlete, Dax is (at this time of writing) en route to Australia for a WQS and Junior Pro in Manly, and then traveling to the Gold Coast for some free surfing at Snapper. And come mid-March, miss McGill will be back home along the North Shore competing in the Pipeline Women's Pro.
While Freesurf has featured Dax a few times in the past couple years, we figured it was time to get fresh insight on the teen from a totally different perspective, and who better than a loving albeit pesky younger sibling to achieve this? Two years Dax's junior, Finn McGill is quickly becoming one of the best up-and-coming junior pro surfers from Hawai'i and was recently picked up by Billabong. A dynamic duo, Dax and Finn are some of Hawai'i's most beloved blonde groms and their surfing careers continue to soar.
Read on for a quirky, endearing interview between the siblings, as Finn asks his older sister everything from favorite bands and board models to surf spots, strange travel moments and ideal dinner party guests.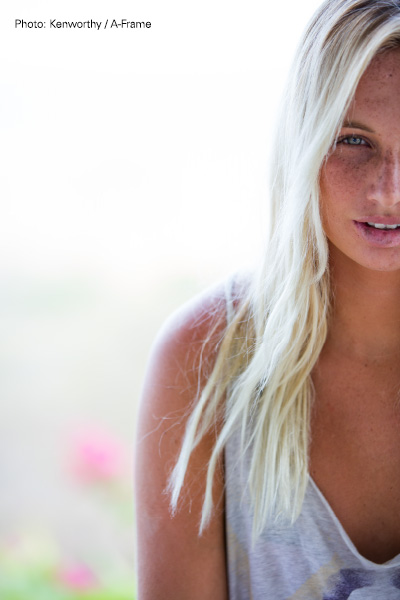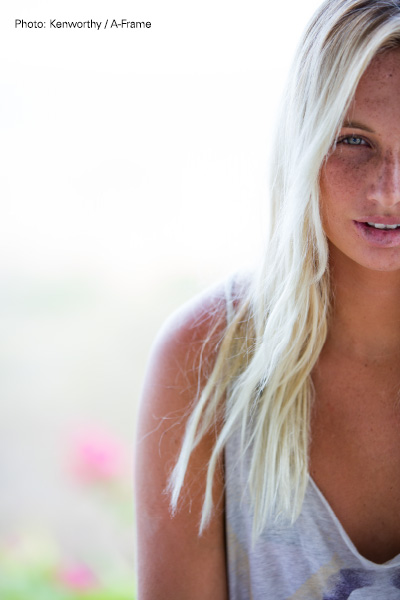 Finn: My name is Finnegan Thunders McGill, I am 14 years of age, I am from the North Shore of Oahu and I am asking my sister a couple questions of my own that I have made up.
Dax, how did you get the middle name Minnow?
Dax: Should I tell them the true story? My middle name is from my parents, and they gave it to me because they were surfing one day while my mom was pregnant with me, and I guess when my mom stood up on a wave I started freaking out and kicking her and flopping all over the place… I was flopping like a minnow.
Finn: What is your favorite board model?
Dax: My favorite board model by T&C is the new S Series model. It's a really good board. It goes in all types of conditions, from 4-foot chop in Chile to riding half-a-foot waves in China. The board is really flowy and nice and fast.
Finn: Dax, what is your favorite chore?
Dax: Having to pick up all your mess.
Finn: That's a lie, cuz I don't have a mess. How fun is your brother to surf with?
Dax: My brother is so fun to surf with cuz I end up dropping in on him like every single wave, so I get twice as many waves. So I'd say it's pretty fun.
Finn: Yeah, I would agree with that. I've buckled a board from that happening.
Dax: Yeah, but I also did rip open my eardrum from dropping in on you one time.
Finn: Yeah, karma. Do you like snowboarding or skating better?
Dax: I don't snowboard enough, so probably skating. But I love snowboarding when I end up going.
Finn: What is your favorite spot to surf in the world?
Dax: I think my favorite spot to surf is Restaurants in Fiji, that's a pretty amazing wave. But then it's a close call between Tucky Joe's in the Maldives because those are pretty amazing waves too. Left barrels, that's my favorite.
Finn: How about locally?
Dax: Locally my favorite spots to surf are Rocky Lefts and 4 to 6 foot Pipe.
Finn: Skirts or shorts?
Dax: What kind of question is that? That's the worst question I've ever heard! I like wearing shorts so I can jump on a trampoline if needed.
Finn: Who is your favorite band?
Dax: The Talking Heads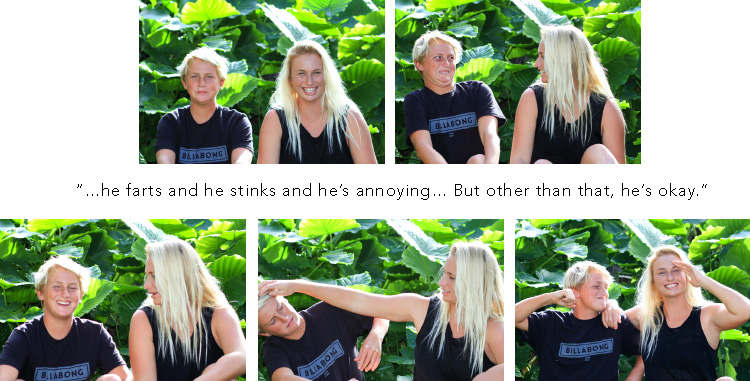 Finn: What is your favorite travel moment?
Dax: My favorite travel moment was not too long ago, I was in China with a bunch of friends for the first WQS of the year. We saw a bunch of people all zumba dancing together, and I was like 'oh my god that looks so fun'. So me and my friend got the courage to go up and jump in, and we danced with them for like an hour. It was so fun, but they were kind of mad at us.
Finn: What is your strangest travel moment?
Dax: My strangest travel moment would have to be when me and Orion Owens went to China and we sneezed in the airport, which is apparently horrible for people to do there, it's basically like flipping them off. But we did it and everyone within 15 feet of us just scattered, we were like in our own bubble.
Finn: I thought that would be more exciting.
Dax: What do you mean?
Finn: I felt like it was one of those things that you think everyone is going to laugh at, and then no one laughs. But you just kept going on with the story and then you couldn't find a good ending so…
Dax: Those are like all your stories.
Finn: Thanks. Is your brother as amazing as everyone says he is?
Dax: No, he farts and he stinks and he's annoying. But other than that, he's okay.
Finn: I heard that too. If you had a party, and you could invite anyone in the world, who would it be?
Dax: Bill Murray, Orion Owens, Dustin Fiero, Ben Seaberry and… you can be the waitress I guess, riding on an alpaca. That would be the best.
Finn: What country will my brother-in-law be from?
Dax: Australia. No doubt about that.
FSM: Professionally and personally speaking, Dax and Finn, what are your plans for 2015?
Finn: Well my plan is just to sleep, eat, surf, skate, sleep, eat, surf, skate. And eat. And surf.
Dax: My plan for this year is to progress a lot in surfing and just try to have fun, learn new things, meet new people, travel a lot and have fun along the way.
pau