Years working together: 10
Josh, what do you recall about riding your first Arakawa boards?
JM: I remember first time I had to call Eric to order my board, I was 10 and the owner of HIC called my parents and told me I could get some boards…Eric said the only way I could get my boards is if I made the phone call. I was so nervous, my dad didn't even help me. I had all these random numbers that didn't make any sense. I was super scared calling him. Later when we'd meet, I'd write numbers down on the blank and I'm sure my dad would change them. Feedback from [Billabong team manager and coach] Rainos Hayes is a huge help, because he's been working with me since I was 8, 10 years old and he knows what I'm thinking through. He takes things to Eric as well, and if I'm not on my dimensions Rainos hammers me. He's a good bridge between myself and Eric. But yeah in the beginning, if I found a model
I liked, I'd stay with it. If the board could go fast down the line and I could do an air reverse, or as long as I could pump down the line through a closeout and do an air,
I liked it. With Eric, we moved to different models, changing the concave, the rocker, the thickness because sometimes I would go too wide, and now we're just tweaking that one model I stick to because I'm comfortable with it.
EA: Communication is key in any relationship, from a marriage to a business relationship like the one between a shaper and a surfer. There's so many other moving parts in play. One element is the coach. Like Josh said, Rainos has been coaching these guys for years now, and at times when I'm not able to connect physically with these guys, Rainos fills the gap. He has a really good eye for what's happening out in the water and for what's happening in their heads. He's the gluing agent that bring everything back together and helps me get a clear perspective.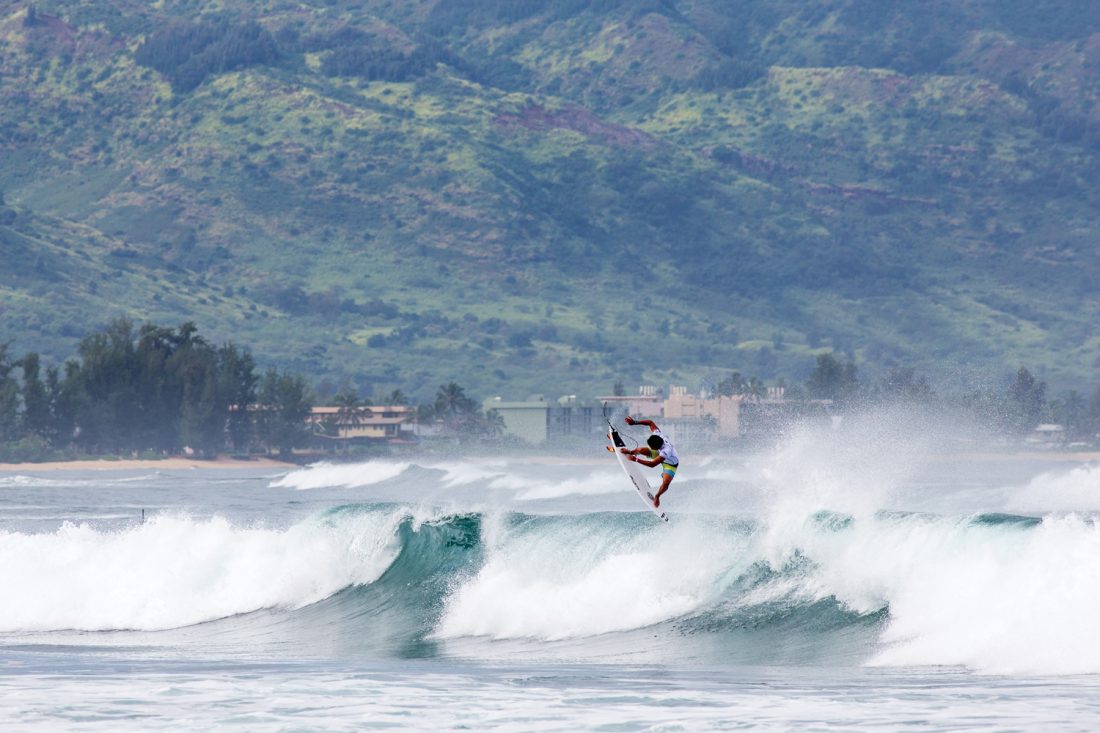 Josh, what is it about Eric's shaping expertise that you respect the most?
JM: He's super good with his numbers and he's always getting volumes right. That's the biggest problem with other boards I rode, I had issues with the volume numbers. But Eric's always making sure his numbers are correct and I can jump on any of Eric's boards and know how it's going to ride. I'm comfortable riding anything because we've been working together so long.
Between you two, does your shaper- surfer relationship follow a 50-50 formula, with both of you giving an equal half to make the relationship work seamlessly?
EA: I think it's overlapping and more than 50-50. For any relationship to work, because there's no flawless relationship, everything works according to plan. This sounds too clinical, but you have to have contingency. As long as you've got that, when you do fall short or there's a slump in performance, you're still committed and still working together. It's not only based on results, there's a mutual understanding and commitment so it has to be more than 50-50. What you put in is what you get out.