By Cash Lambert
"Every success story is a tale of constant adaptation, revision and change." Richard Branson said that, and although the businessman isn't entrenched in our surf industry, his quote couldn't better signify the life of 44-year-old Ross Williams.
After grinding it out on the Men's Qualifying Series for three years, Williams – raised on Oahu's North Shore – utilized his knowledge to step onto the big leagues in 1995: the Championship Tour (CT). After six years on the CT, followed by a decade of freesurfing, Williams adapted, channeling his previous experience into a microphone and sitting in front of a broadcast desk at World Surf League events and becoming a beloved color commentator for three years. But it doesn't end there. This year, he changed roles again and combined his experiences from competing on the CT, his time in the commentating booth and his freesurfing experience to coach John John Florence – 2016 World Champion and the North Shore's prodigy athlete.
"Watching Ross Williams' evolution has been awesome to witness," said video kingpin Taylor Steele, who spent time shooting Ross's freesurf sessions for monumental films like Momentum. "He started out a minimum wage pro and via hard work, smooth style and natural ability became an elite / iconic surfer. From there, he's gone on to produce films, commentate for the WSL and now coach. Through all these variations of Ross lives a wickedly dry sense of humor."
"Every success story is a tale of constant adaptation, revision and change." Richard Branson may have said that, but Ross Williams has lived it. Here's how.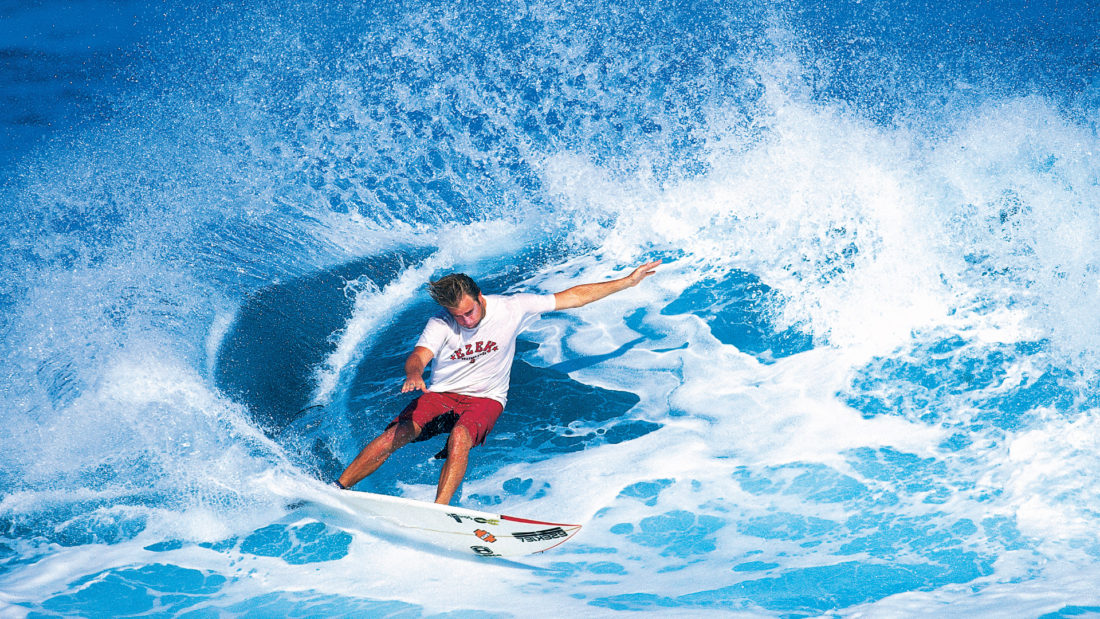 Grom Days in Ohio and Hawaii
Williams' humble beginnings didn't start on Oahu's 7-mile miracle known as the North Shore. Instead, his life began in Toledo, Ohio, with the Great Lakes resembling the closest thing to an ocean. The city, blue collar by nature, was a hotbed for refineries and factories, and his father helped support the family by working as a pipe welder. In 1979, when he was 6, the family picked up and moved to Oahu where, on the weekends, they frequented the beach, and it was only natural for young Williams to ride and stand atop a boogie board. He later obtained his first surfboard, a Dick Rozo-shaped single fin. "I was hooked," he said. "I surfed as much as I could."
Donning a Contest Jersey
Though Williams was "hooked" on surfing, he had yet to enter any surf contest. That was until Matty Liu, described by Williams as a "childhood phenom" who would later act in several surf films including In God's Hands, entered the picture. The two began a friendship at a young age, and Liu – with the help of a friend who was old enough to have a driver's license – took Williams to compete in his first contest at Sandy Beach. He had a predictable reaction to the contest jersey, air horn and the competition as a whole: "Yeah, I was hooked."
Junior Development
Williams didn't have to look far for inspiration. Growing up in Haleiwa, most of the surfers he looked up to lived just down the road. "Mike and Derek Ho, Dane Kealoha, Johnny Boy Gomes, I loved watching those guys, and then I would see them in the lineup at V-Land or Sunset Point," he said. "To witness what they were doing on a wave as a grommet…I was just trying to stay out of their way because they were such strong guys."
At age 10, he found even more inspiration: Tom Curren. "Throughout the mid-'80s and '90s, we would all watch videos of Tom over and over again," he said. "In the living room, we would be acting like we were surfing on a couch and we would mimic his style, doing all those gestures and positions. When he came to Hawaii, we would be the biggest groupies."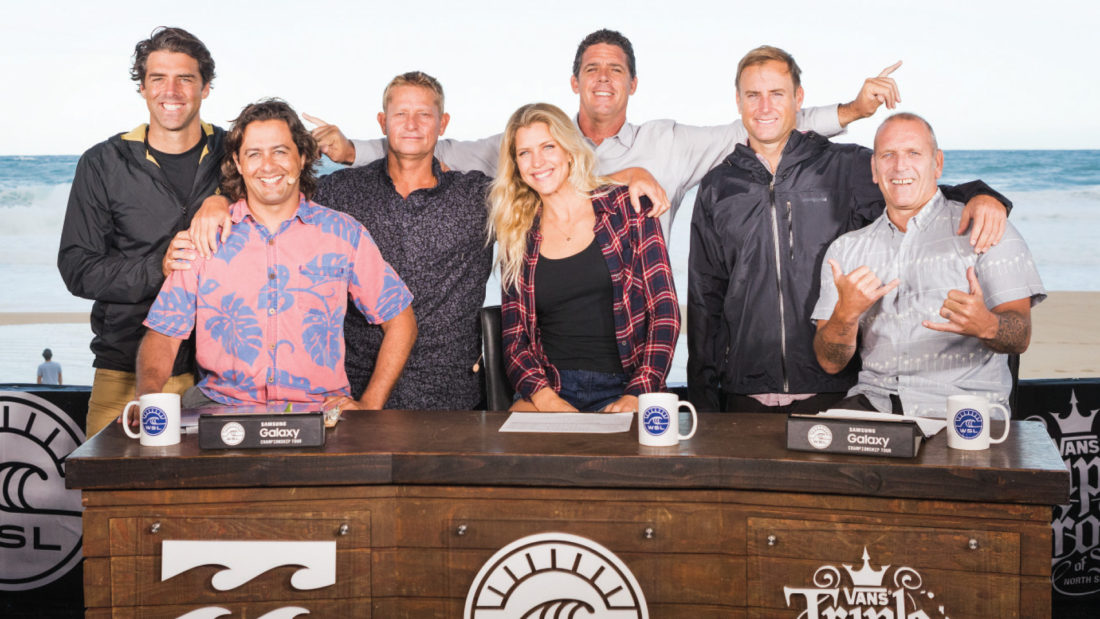 His Experiences on the World Tour
After graduation from Waialua High School, he dedicated himself entirely to the competitive circuit, spending three years on the Qualifying Series (QS) before landing on the World Tour, where he would spend the following six years battling the world's best.
Overall, his highest scores while on Tour were 15th in 1995, 1997 and 1999, and some of his best results included a runner-up finish to Joel Parkinson in the 1999 Billabong Pro at Jeffreys Bay and a third at the 1998 Pipeline Masters. In between 1993-1996, he was also featured on six magazine cover shots. In 2001, he showcased his big wave skills, finishing 4th at the prestigious Quiksilver/Eddie Aikau contest at Waimea Bay.
Williams is the first to explain that his career on Tour – defined by his smooth and powerful style – wasn't all that he wanted it to be. "I wasn't successful on the Pro Tour with winning a bunch of events. I was always getting by," he said. "I think part of the reason why is because I didn't change enough. I never molded to that smart competitive surfer of clocking in 6, 7 or an 8. I would try and freesurf and as a result, I lost a lot of heats that I probably could have won."
When he wasn't competing, he was filming with Steele, and it was a relationship that "developed organically." He was featured in films like Momentum in 1992, Loose Change in 1999 and Hit and Run in 2000.
Because he split his time competing on the CT and filming, there was little time to delegate to QS events. He "never fathomed" having a bad year, so when he fell off Tour in 2001, he "had no points and was left with nothing." If he wanted to get back on Tour, it was going to be at least a two-year program, grinding it out yet again on the QS. While this was initially his goal, a fly away air shattered both Williams' foot and his plan.
He spent the next few months in a cast sitting on a couch thinking. "It was the unknown," Williams said. "It was a such bad break – a lisfranc fracture – and the doctors were saying things like 'you probably won't be able to surf the same'." Retirement ensued.
Months later, when he did paddle out, he was "baby footing around. I didn't do any big airs, and my foot was tender so that made me cautious. But after a few years, it became fine."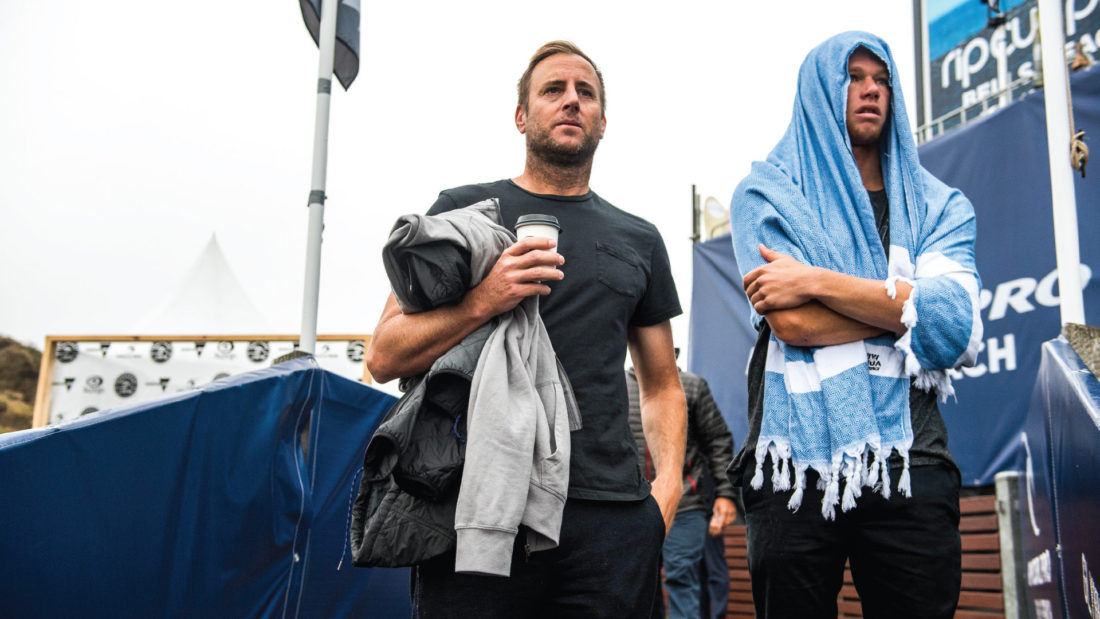 Stepping into the Broadcast Booth
About a decade after William's retirement from competitive surfing, he "caught wind of the ASP – WSL transition, and I raised my hand and said if they needed a commentator, I'm definitely willing. And I was lucky enough to be chosen."
It was the classic case of preparation meeting opportunity, because Williams began commentating years prior at the Reef Hawaiian Pro during the Triple Crown of Surfing. While in the booth, he discovered that he "loved it right away. Every surfer has that internal commentator in their head, and I was no different. I was able to express and dive into all those details. I felt comfortable when the heat started, because I would naturally dive into what was going on in the water."
What was it like to work alongside Williams in the booth, announcing at events in Australia like Snapper Rocks, Teahupo'o in Tahiti and Vans Triple Crown venues? "It was a privilege and an honor," said Ronnie Blakey, who joined the WSL broadcasting team the same time as Williams. "I grew up worshipping the Momentum Generation and, like anyone else that watched Taylor Steele's movies, always marveled at how much water Ross moved. As a color commentator he ruled because, in my opinion, he breaks down technique better than anyone. As a former Tour surfer and huge fan of the sport, he's very in tune with competitive strategy, he can identify smart moves but also pick up on tactical mistakes. He also has a wicked sense of humor. Commentary and coaching aside, Ross still rips, is an amazing family man and I'm proud to call him a friend."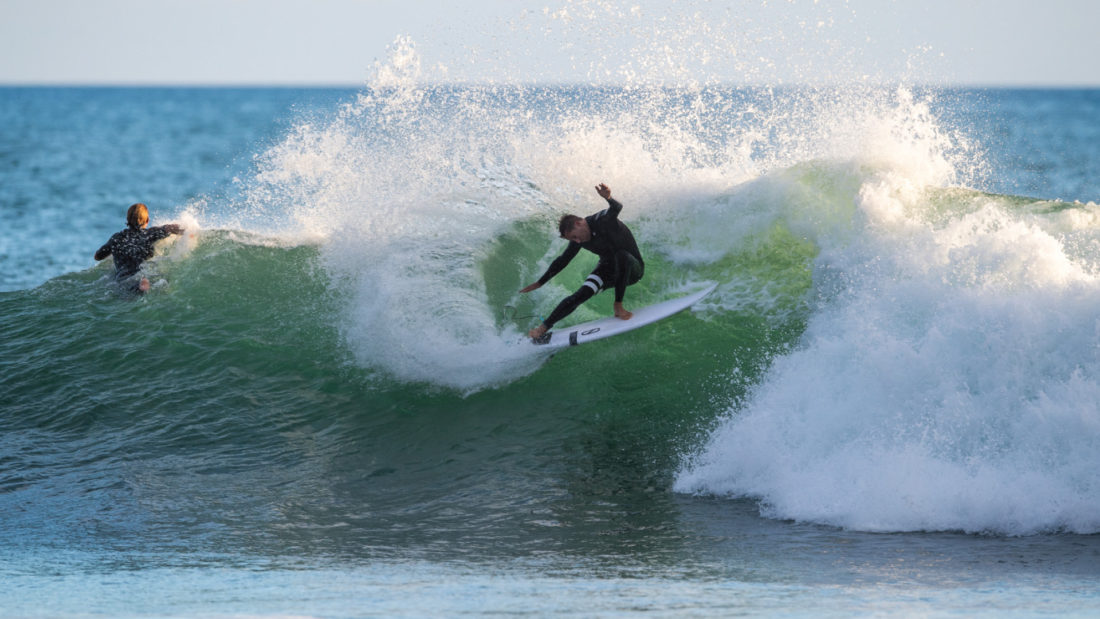 Putting on the Coach's Hat
Transitioning from the WSL to a new role in 2017 – John John Florence's coach – wasn't an easy decision for Williams. "It was tough, because I loved commentating," he said. "It's an outlet; after you're done being a professional athlete, a lot of times you're this pro surfer that is trapped in an old man's body, so being able to talk about surfing feels great. Coaching falls in line with that."
By spending most of his time in the water on the North Shore, from Haleiwa to Sunset and everything in between, Williams already had rapport with Florence. Over time, they naturally had conversations about competition, and Florence knew that Williams had been watching every heat for the last three years from the commentating booth.
Williams came into the job with the goal of "being a sounding board and working on anything as subtle or big as John wanted. John's really smart; he doesn't just let everything happen naturally. He really studies the sport, which I love because we can get into details and talk about style, technique and all those layers. I love working with John because he's not afraid to take in extra info and then channel that info into winning heats."
That "info", combined with John John's skill level, has appeared to be a successful formula: Florence kicked off 2017 at the Quiksilver Pro Gold Coast finishing third, won the Drug Aware Margaret River Pro in March, earned another third at the Rip Curl Pro Bells Beach in April, finished third at the Hurley Pro at Trestles in September, and as of October, is second on the Jeep Leaderboard.
Results and competition aside, he has spent many hours on the road with Florence and his team. "I've taken on an Uncle role, but I'm also a big kid," he said. "We've had fun at each stop on Tour."
Moving Forward
Though Williams doesn't know what tomorrow holds, and is entirely content with that, one thing is for certain: Whether he's watching Florence hoist another World Title trophy, talking to him after a tough loss or freesurfing, he will continue to live a tale of constant adaptation, revision and change, writing his own success story.