Story and photos by Shannon Reporting
Pipe Master Gerry Lopez made quite the impression at Wanderlust O'ahu this past February, expounding his philosophies on the yin & yang of surfing and yoga, filled with analogies for the everyday journey to find balance. His heartfelt Talk Story and "Aloha Yin Yoga" classes dove deep into the complementary parallels between the yogi and the surfer.
"Enjoy the process," Gerry told the Wanderlust Festival audience. "You never know when your board is going to break in half, right when you need it most. No need to panic. The best surfers focus on their breathing and relax when they are going through a tough situation. Eventually, you will come to the surface."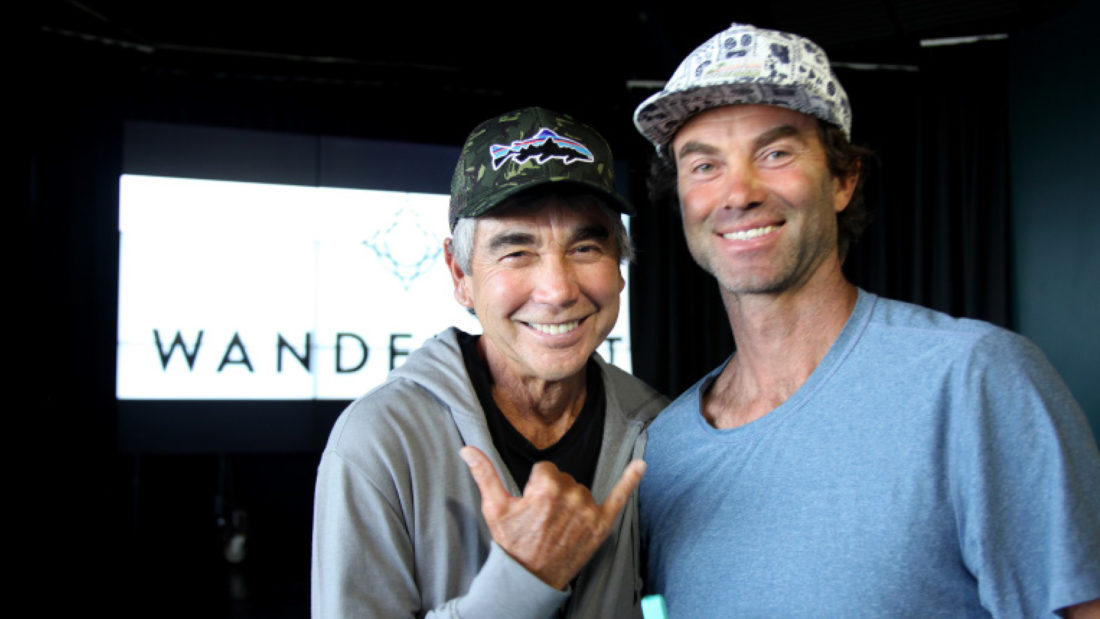 Lopez began his enlightening Speakeasy with a guided meditation, reminding the audience to take a deep breath to slow the pace of an otherwise exciting, activity-packed weekend. It's funny how breathing — something so basic and done unconsciously by our bodies — can alter our state of being. He brought us back to the present, back to reality, to the peace of the here and now, rather than the anxious and worried state that so many of us struggle with amidst the frenzy of living in our modern society. Conscious breath enables rational thinking, leads to a positive mindset, and ultimately creates a conscious community.
"We need a happy and peaceful state of mind to stay on the wave. We need balance to keep our feet on the wave. Positive, focused thoughts are more powerful than angry, confused thoughts. Technology, drugs, and alcohol are not solutions for runaway emotions and imaginations," he teaches.
"A peaceful state of mind will control these mental weaknesses. Real peace comes only to those who can control their mind and body through proper self-discipline. By deciding to lead a divine life in harmony with the unchanging laws of nature, we embrace the potential for limitless spiritual realization," Gerry explains. "Yoga is a complete science of self-discipline that balances, harmonizes, and purifies the body, mind, and spirit. A regular and dedicated yoga practice is a path to health, mind control, and peace."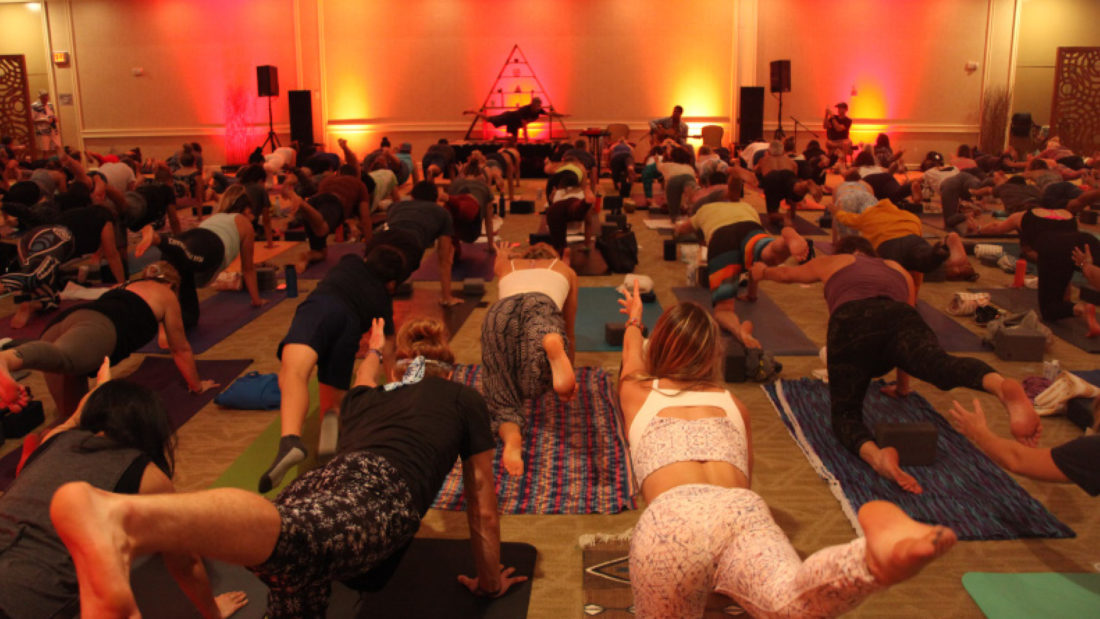 Gerry is a guru, and a grounded one at that. All his yoga classes were filled to capacity, greatly respected in the yoga world as he is for his Pipeline lagacy. His metaphors combine both worlds.
"The ocean can exist without the waves, but the waves cannot exist without the ocean. We need each other. The waves of life are never easy to ride, but these are our waves and we need to do this on our own; no one can ride these waves for us. [In the ocean of life] we will encounter outside sets of doubt, shallow reefs of guilt, and closeout sections of fear. With endless currents, rips, and tide changes, we often lose our way. Adversity of any kind is often difficult to deal with. Getting caught inside, especially in big waves, can give us a playbook in understanding that no matter what happens, in the end we will learn something we didn't know before. Good judgement comes from experience, and a whole lot of that comes from bad judgement," Lopez says.
If we learn from our mistakes, we can refrain from self-judgement and harmful self-criticism that can often leave us weakened and drained of energy. From his philosophy to his yoga practice, it seems Lopez has no existential worries to hide; his life is meaningful and he lovingly shares his passion with the world. He absolutely embodies the wise, totally stoked surfer living by his hard-earned and time-tested understanding of what matters most in life.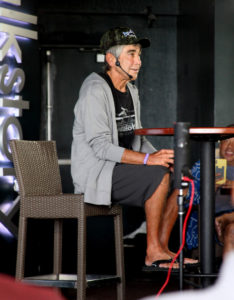 Suddenly, it all clicked for me: I've spent years wondering how someone develops the patience to shape such beautiful, iconic surfboards. This deeply meditative craft requires intense focus and lots of time — a genuine labor of love. Lopez overflows with appreciation for the finer details in his world.
"I love shaping still as much as ever. It isn't work to me; it's actually a meditative session. When I go into the shaping bay, I marvel at the thoughts that come into my mind while I'm shaping. I'm not sure what provokes them. I'm at a point in my shaping career where I'm interested in noticing what type of thoughts pop up, not to influence them or stop them, but simply to observe. I stand back and enjoy the whole process. There are times when very weird thoughts can come up that have nothing to do with the board that I'm shaping. Some of these thoughts keep coming back unconsciously. I observe, " he says, peacefully.
Lopez' mindfulness in nearly everything he spends time doing may be the key to his legacy of success. The joy that he puts into shaping is similar to that of a great chef: the passion put into the craft is tangible in the taste. A truly delicious meal is one seasoned with true love.
Gerry also made a point of emphasizing the importance of finding a community that supports one's search for peace. He wrapped up the weekend by describing "the religion of the heart" — the religion of love. He spoke of Duke Kahanamoku as the ultimate ambassador of aloha, one who demonstrated the meaning of aloha worldwide and shared the heart of Hawai'i abroad.
Gerry's parting words of advice with which to leave you are these: "Share your aloha freely, and I promise you it will be shared double. Live with aloha. Surf with aloha. Do everything with aloha."