As much as we'd like to report otherwise, the case next year for a strong Hawai'i athlete presence on the World Surf League's Championship Tour is a bit bleak. Writing this just after the dust has settled on the France event. Dusty Payne hasn't made it past round three all year, Fred Patacchia retired, Sebastian Zietz hasn't made it out of round three either, sans a 9th at Margaret River, and Keanu Asing is hanging on the circuit by the skin of his teeth. As for John John, he is doing ok but only after a much needed quarter final placing in the last event in France. John John will likely qualify with ease for some time to come as long as he stays interested and his knees and ankles hold out. There are also some younger guys climbing the WQS ladder; serious characters capable of barging into the main event.
Even with his freesurf and film endeavors this year, John John Florence sits just outside of the top CT's top 10.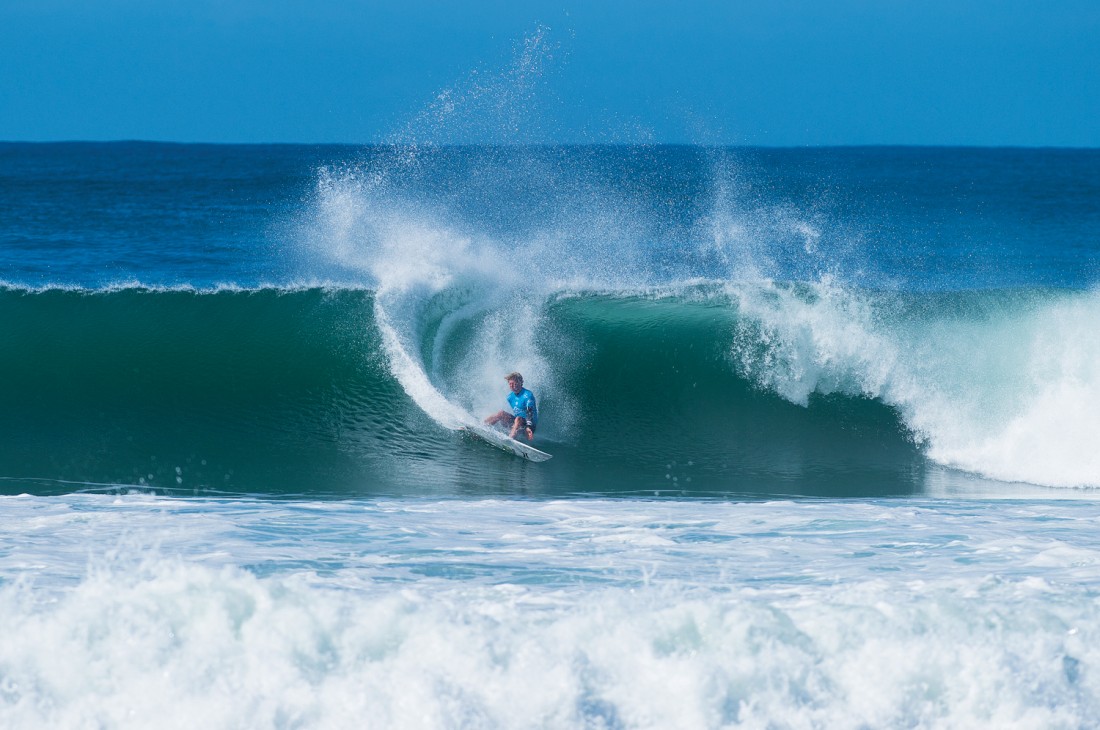 We know that Sebastian Zietz has the ability to pull a win at a moments notice – a la the 2012 Triple Crown – and he'll need that and his underdog mentality to work out of his mid 20s ranking on the QS.
If Ezekiel Lau doesn't sneak onto the CT this year, it's only a matter of time given his physical acumen and nostalgic power surfing.
Watching Dusty and Sebastian free surf, it is clear they have WCT talent. They wantonly impose their will on waves via giant gaffs that would make Sunny Garcia or Johnny Boy proud, stick ankle shattering airs, and miraculously navigate heavy pits the world over. For some reason though, they haven't found a sustainable act on the WCT. Sure it's dog-eat-dog on tour, but we have all seen Dusty's video parts. Those edits are compelling evidence to his generational leading talent. As for Sebastian, the Kauai boy has had flashes here and there on the WCT. If he channels his inner Nat Young and does more bread and butter surfing, finishing out his waves, he could find the points needed to make more heats. Accomplishing an amazing feat by winning the Triple Crown a few years back, Sebastian obviously has competitive game and we all want to see him do more damage on the WCT, rattling the cage a bit more.