By Dan House
Carissa Moore and Steph Gilmore made the first two finals of the year and were in position to again trounce the field for 2015; much like the two have been doing since 2007 when Gilmore won her first world title. However, Steph Gilmore sustained a fractured fibula during a free surf at the Margaret River contest, causing her to miss the next five events. The Gilmore vacuum was immediately filled by Courtney when she beat Carissa in the final at Margaret River. During that event you could see Courtney was now a legitimate threat coming off of an injury plagued 2014: more power, more consistency, and improved competitive acumen.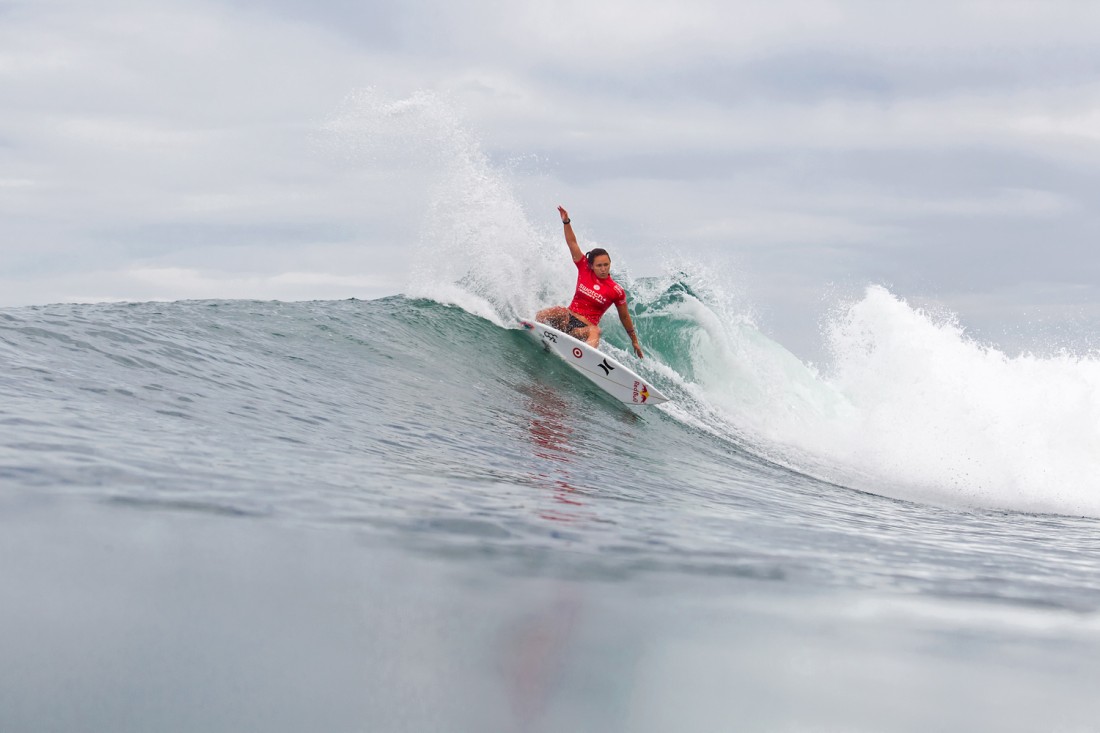 From Margaret's, it's been a dog fight between Carissa and Courtney. Both have three wins and both have had the leader's jersey in 2015. Carissa's wins came at Snapper, Bells, and Lowers and Courtney's were at Margaret River, Rio, and Portugal. Other surfers on the women's tour have flashed here and there with Sally Fitzbibbons winning Fiji, Johanne Defay winning the US Open, and Tyler Wright returning to form with a win in France.
Going into Maui it's all about Carissa and Courtney. Honolua Bay's long right wall is a great canvas to showcase their brand of powerful forehand hacks and snaps and plays into both girls' hands. Carissa probably has the edge for the title since the event is in Hawai'i, she is the defending champion, and has some room for error. Courtney needs to come into the event guns blazing and hope for Carissa to slip up at some point, and then storm her way to the final.
World title scenarios are as follows:
If Carissa makes the Final, she will win the World Title.
If Carissa loses before Quarterfinals, then Courtney needs tomake the Semifinals to win the World Title.
If Carissa makes the Semifinals, Courtney has to win theTarget Maui Pro to take the Title.
If Carissa loses in the Quarters and Courtney takes runner-up in the event, the two would have to have a surf-off to determine the World Title after the event.