By gOnzo
When you meet North Shore surfer Luke Swanson out of the water, his maturity is demonstrated in his positive attitude and courtesy. In the water, his stylish approach looks natural and unforced, a product of training under the heavyweights of our sport. Joel Centeio and Fred Patacchia took him under their wings in the early years. Swanson is getting familiar with Pipe and Rocky Point, making friends in the right places to get waves and learn a ton from the veterans. Swanson's dad was keen on placing him in soccer leagues instead of his current path, but quickly realized his son's potential to be one of the best surfers on the islands. Now at the young age of 15, Swanson has earned the support of Rip Curl a company that believes in his potential. And rightfully so – Swanson took the top spot at Hawai`i Surfing Association State Championships held at Ala Moana Bowls this spring. He hopes to bring that momentum and confidence to Nationals this summer.
Home spot: Rocky Point, Haleiwa, Hawai'i
Favorite waves: Anywhere from Off The Wall to Rockies
Go-to quiver: "Happy" by Channel Islands: 5'7" tall x 17 5/8 " wide x 2 1/8 thick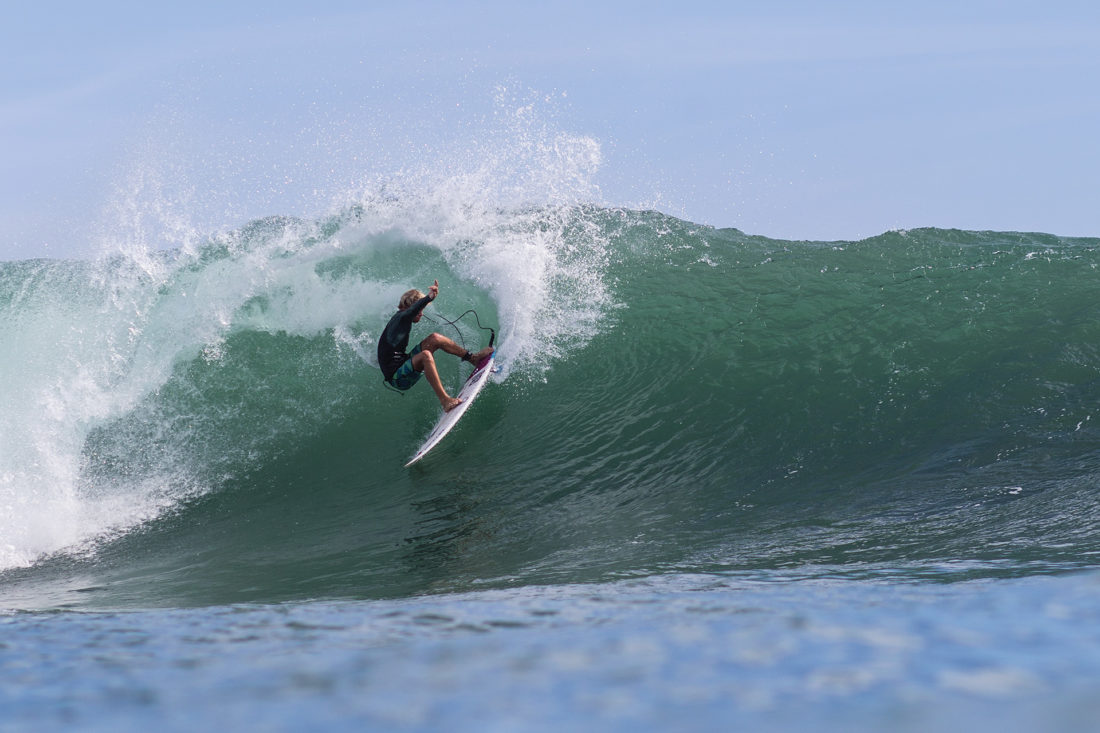 What's it like riding for the Rip Curl team?
Rip Curl is so awesome! They encourage fun and adventure but are also very supportive of my competitive endeavors. Gabriel Medina is a beast! He is super good at competing and also very consistent in just about every way. I learn a lot from watching him. Mason Ho might get me more psyched to go surf than anyone else in the world. His style on waves and his froth in and off the water get me so psyched. He probably has more fun than anyone else in the water. I love that!
What's your relationship like with your surf coach?
As of recently, Kekoa Bacalso started working with me and my surfing. He's super cool! He's very smart and knows everything there is to know as a surf coach. He's super kind and does his very best to support everything I do. I'm super psyched on everything to come! Also, […] my dad has always been an amazing coach for me. He knows me better than anyone and can be kind, yet critical when I need it. I've always appreciated him. Plus, he has always been behind the lens for me since day one.
How is your win at the HSA State Championships motivating you through to Nationals? HSA State Champs were super cool. The waves were mostly good and I got some super fun rides. Everyone was ripping, so just being a part of that was epic. Coming out of States with the win means a ton for me while moving on to Nationals in California. That was a huge confidence booster. It was also a goal of mine for this year, and I'm happy to have checked that box. I can't wait for Nationals and competing with all the other surfers in the US.
Your mindset while freesurfing vs. competitive surfing…
My freesurfing mindset versus my competitive mindset is different. When I'm freesurfing, I am just out there having fun, doing what I love, and enjoying God's creation. When I'm competing or in a competitive mindset, most things switch. I'm out there to be the best surfer, prove what I can do, and beat everyone else. I love freesurfing and I also enjoy competing. I think they balance each other out with my personality.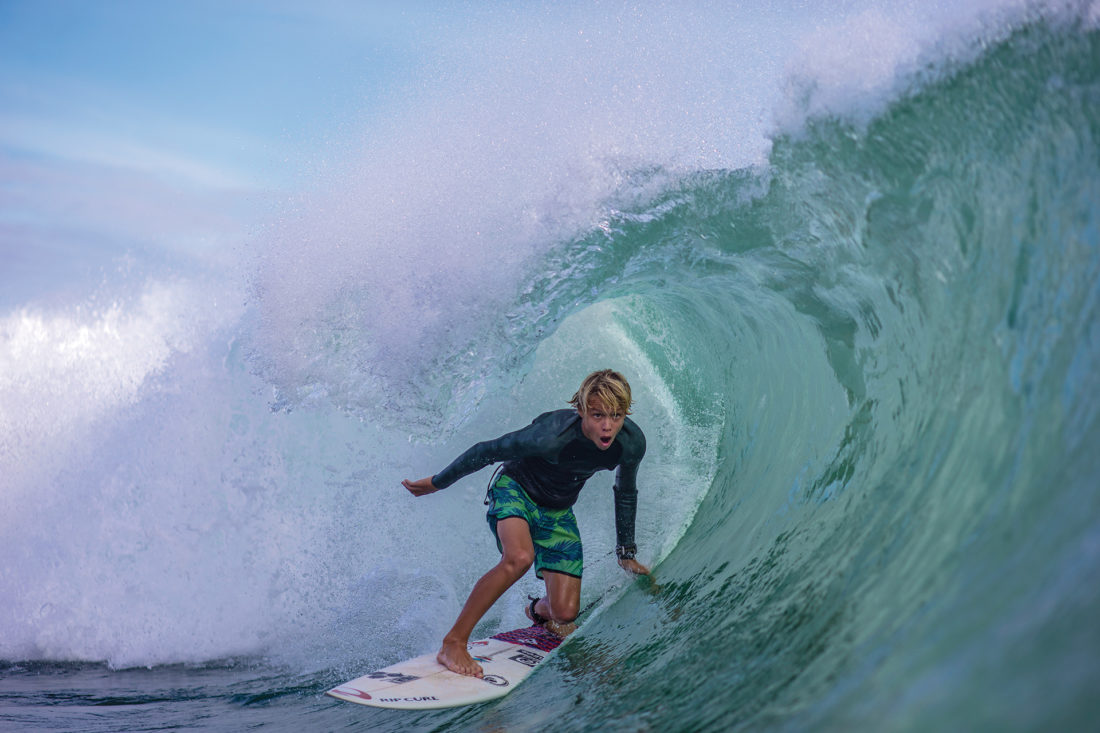 Do you have a dream surf destinations on your bucket list?
A dream surf trip for me? Probably going to a clear water wedge in warm water. I guess going to Indonesia and surfing waves like Macaronis sounds fun, or maybe going to Tahiti. Outside the US, I have only gone to Tahiti, but I want to travel all over the world and surf a lot of fun waves in the future.
What are your goals for your surfing career?
My goals in surfing are to qualify for the World Tour, win a world title, and honor God with my accomplishments.