On Thursday, December 3, some of the world's most talented and renowned surfers gathered at Waimea Bay to take part in the prominent and annual opening ceremony for the 31st Annual Quiksilver in Memory of Eddie Aikau.
As bumper to bumper traffic crowded the street outside of Waimea Beach Park, the invitees congregated together, standing in front of their towering big wave surfboards, as Hawaiian Kahu Billy Mitchell provided the first blessing and spoke of Eddie's instinctively protective nature and how each surfer should watch out for one another at all times.
After the ceremonial blessing, the group paddled out into the Bay and formed a floating circle. In the middle sat Clyde Aikau, who further spoke to the group of pros and legends of his brother and the importance of safety and family.
The 31st annual celebration was of special importance to Clyde himself, because the 66-year old announced it would be the last time he would lead the paddle out.
With the commemoration over, all eyes are now on the swell charts in hopes that the El Nino winter will make the Eddie go.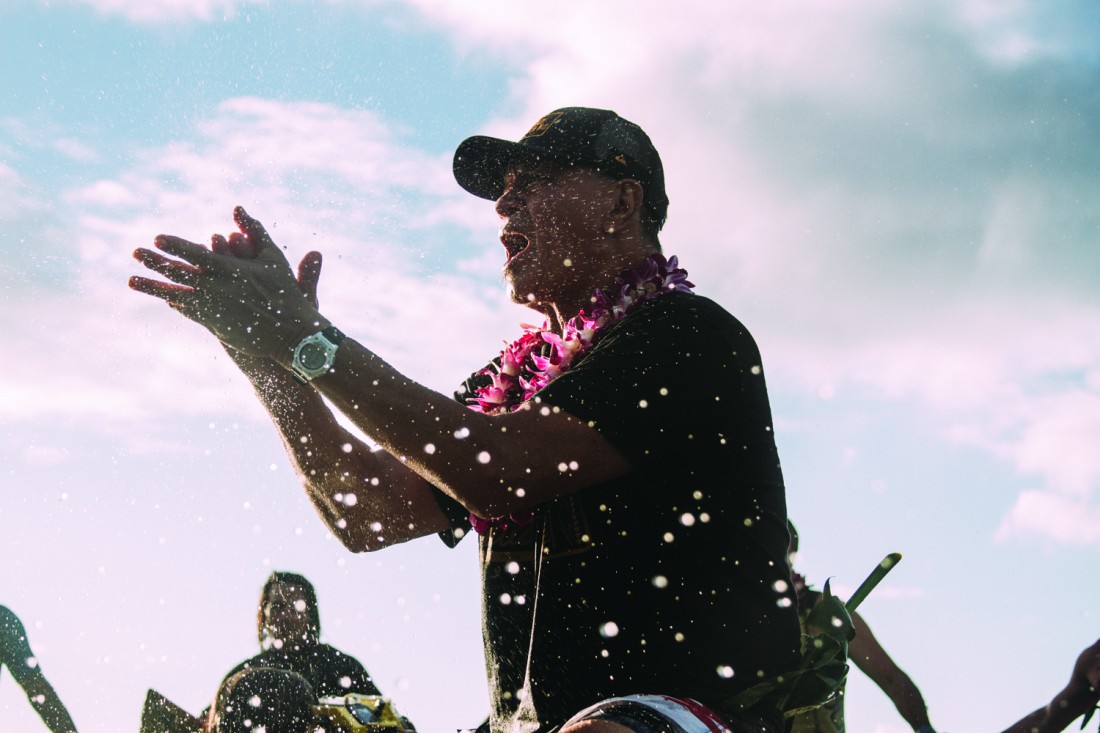 The 2015/2016 Invitees
(listed by first name alphabetical order)
Aaron Gold
Albee Layer
Bruce Irons
Clyde Aikau
Dave Wassel
Garrett McNamara
Grant Baker
Greg Long
Ian Walsh
Jamie Mitchell
Jamie O'Brien Jeremy Flores
John John Florence
Kala Alexander
Kelly Slater
Kohl Christensen
Makua Rothman
Mark Healey
Nathan Fletcher
Noah Johnson
Peter Mel
Ramon Navarro
Reef McIntosh
Ross Clarke-Jones
Shane Dorian
Sunny Garcia
Takayuki Wakita
Tom Carroll
Official Alternates
(in seeding order)
Mason Ho (Aikau Pick)
Danilo Couto
Mark Matthews
Koa Rothman
Ben Wilkinson
Jamie Sterling
Billy Kemper
Shawn Dollar
Carlos Burle
Kealii Mamala
Gabriel Villaran
Michael Ho
Kai Lenny
Kahea Hart
Nathan Florence
Damien Hobgood
Kalani Chapman
Ryan Hipwood
Danny Fuller
Nic Lamb
Anthony Tashnick
Rusty Long
Derek Dunfee
Brock Little