Honolua Bay is one of thee most prized and perfect waves in Hawaii (maybe even the World). Add the best female surfers in the world and you got yourself an impeccable show of epic proportions. Whenever Honolua Bay breaks, it's special and beautiful to witness. But to get out into that lineup and trek into that majestically bellowing wall of turquoise water is a feeling beyond comprehension.
This year the WSL returned to the famed Maui province well equipped to bring the women's final stop on the Championship Tour to the global viewing public.
With this spectacular venue set, there was a World Title awaiting
its victor. Enter the Drama. Looking for her 3rd World Title, Carissa Moore was effervescent at one of her favorite waves in the world. "It's a place I love to surf and it just lit a fire underneath me and got me excited for this season," she said.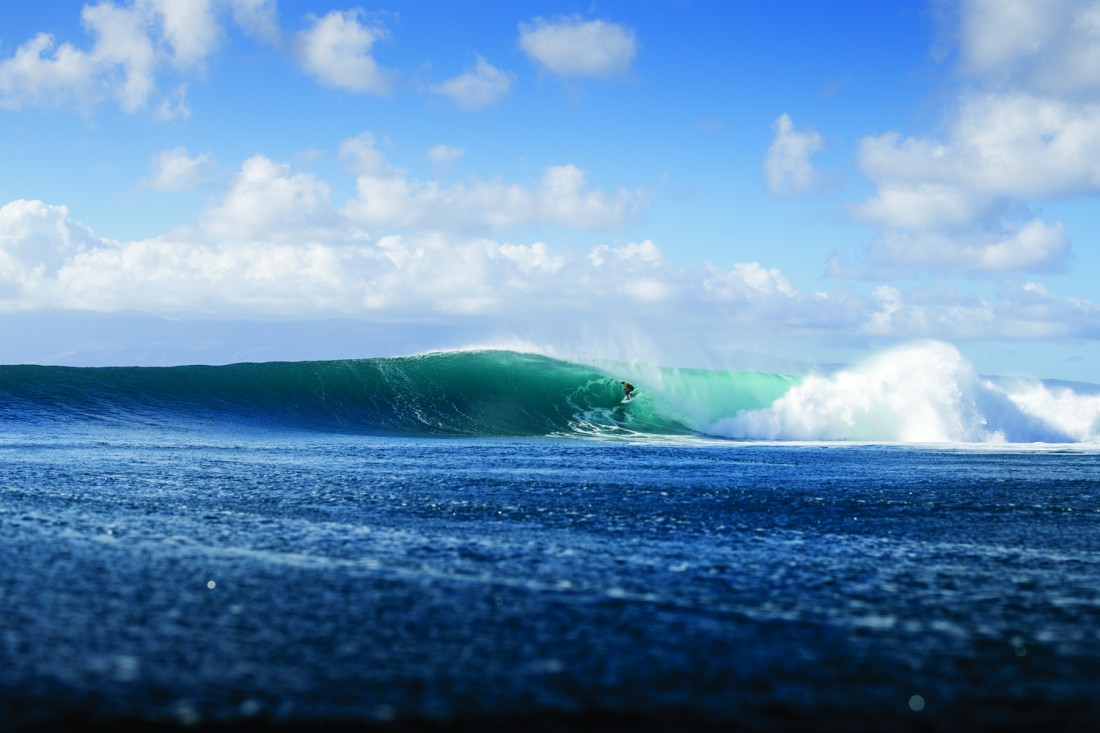 Carissa had to fend off title challenger Courtney Conologue, who needed a stellar result to supersede the Oahu girl's 3rd crowning. Having won this event before, Carissa showed few missteps, rampaging through to the the semifinals with relative ease.
Meeting her in that semifinal was fellow Hawaiian tour mate, Alessa Quizon. Bouncing back after an average year on tour, Alessa found some of her old hometown spunk, using her wicked backhand attack to net her the best result of the season and plenty of momentum towards next year's run.
With a solid swell forecast filling in and flawless conditions, the women were frothing at an all time high. But all pressure was on Courtney Conologue. She surfed confidently all event, but found herself on the chopping block after some last minute heroics by Aussie Nikki Van Dijk, which sent her into the fourth round, where she matched up with an in form Coco Ho.
Needing a big result to re-qualify for the 2016 WSL Tour, North Shore's own Coco Ho was on a mission to rip and rip hard. Dismantling each wave with poise and finesse, Coco powered her way to her round 4 matchup with Courtney, knowing its crucial implications. But with perfect waves reeling at a lineup she grew up surfing, Coco prevailed. Defeating Courtney Conologue and securing Carissa Moore's 3 World Championship Title.
"I knew going into the heat what was on the line, I knew I could win it for Carissa," Ho said. "Also I knew it was important for me. I just wanted to go in and surf and get waves. Hearing the final horn blow and the crowd start cheering I just started crying and so stoked for Carissa and myself making a heat."
Coco went on to the semifinals where Sally Fitzgibbons ended the young Hawaiian's Honolua run with swift forehand combinations, advancing her to the final with newly crowned Carissa.
The final was a storybook dream ending. A building swell, pristine conditions, 2 best surfers in the water, and the whole world watching.
There were fireworks right off the start as Carissa destroyed her first keeper wave of a 9.5. Sally Fitzgibbons kept it close but she was just behind the bar. Every wave Sally would get, Carissa's would be better. Then the wave of the day rolled in with the reigning world champion sitting in the perfect spot. It was the Honolua wave we all dreamed of catching and as everyone watched. It seemed we were all there in the barrel with her, filling us joy and overwhelming stoke. I'm pretty sure the judges felt it too. It was a unanimous perfect 10 point ride.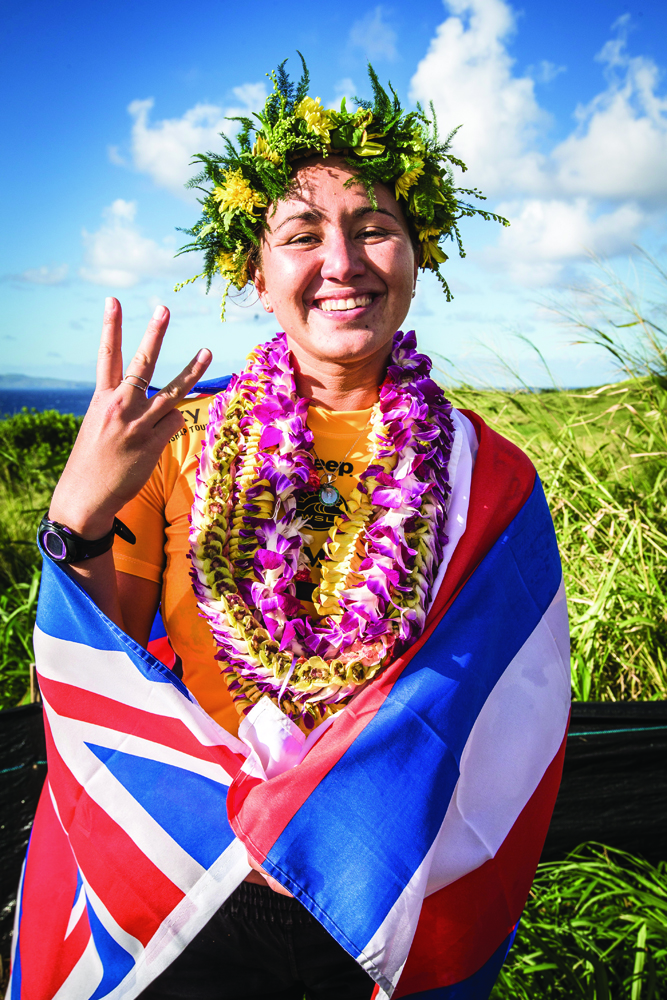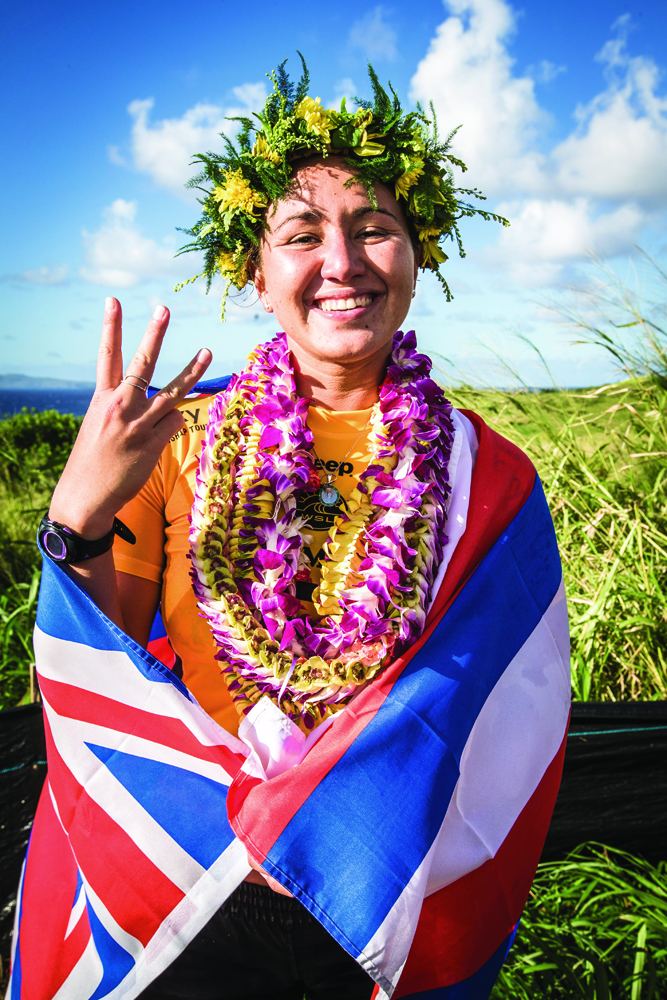 "You can never feel it til the end and this is definitely the moment," said Moore. "That was the biggest barrel I've ever gotten in competition and I'm just so thankful for everything."
"Just sitting in the lineup and having those perfect conditions, trading waves with Carissa was amazing," said Sally Fitzgibbons. "It was her time to shine and she's certainly a deserved champion."
Moore's 2015 WSL CT Road to the Title
Roxy Pro Gold Coast: 1st
Rip Curl Women's Pro Bells Beach: 1st Women's Drug Aware Margaret River Pro: 2nd Oi Rio Women's Pro: 3rd
Fiji Women's Pro: 9th
Vans US Open of Surfing: 5th
Swatch Women's Pro Trestles: 1st
Cascais Women's Pro: 9th
Roxy Pro France: 3rd
Target Maui Pro: 1st