By Shannon Reporting
Living life on the edge is his calling. 31-year-old Big Wave Tour competitor Francisco Porcella, raised on Maui and born in Italy, is a unique breed of professional athlete and top model. In 2017, he won the XXL Biggest Wave Award after towing into a mammoth Nazaré bomb. Italy went wild with pride, and suddenly doors opened left and right in a mainstream media frenzy. First, it was television interviews and modeling gigs, lingerie advertisements, followed by an appearance on Dancing with the Stars. That's right. You can watch Francisco work the dance floor in between surfing the most dangerous waves around the globe. He likes to think of it as balance and coordination training…
"Italy is a different side of my life. I'm liking it here in Rome. 'Dancing with the Stars' is a new opportunity, bringing me more into the Italian world and the fans there. Dancing is a totally different sport. I've always wanted to learn, but never had the chance. It's a good addition. My dancer is amazing, and I've met some really great people… I'm also a testimonial for Lingerie Challenge by Intimissimi Uomo. That's another job that allows me to do videos and create content throughout the year. I've been doing a bit of modeling and magazine work. It's easy in the sense that I can fit it in whenever I'm not chasing swells. It's fun, and totally different."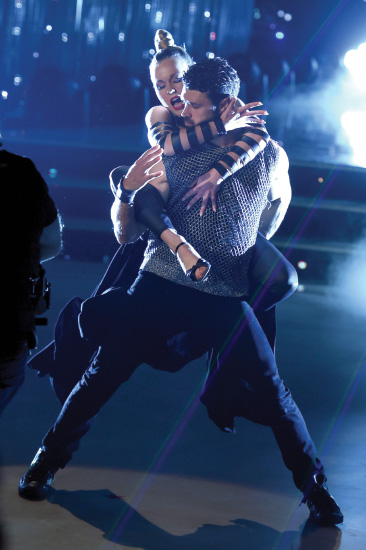 Surely, modeling lingerie — no matter how steamy — is still tamer than his day job. I've witnessed Francisco face several near-death experiences in Portugal, which he seems to brush off his shoulders like it 'ain't no thang.' During one of the biggest days of surf I've ever filmed, I watched anxiously as Franny's jet ski slammed up against the cliff below the Nazaré lighthouse, white soapy foam spraying high above, drenching the photographers documenting the horrific scene. Relentless current pushed the jet ski through a tiny passageway where a cave formed centuries ago in the rock face at Praia do Norte. This was the last place you would ever want to see your jet ski. The surge of every XXL swell ends up in this prehistoric cave due to unprecedented tide swings. The walls of the cliff are lined with stories of shipwrecks, colored with the rising tide and opaque ice creamy foam, the waves carving Nazaré's dark tales into its walls, frightening stories of watermen brave enough to leave the shore their grandfathers had warned them about. Curiosity, courage and confidence are fundamental when surfing these waters.
"Conditions were pretty clean that day, so I got a couple paddle waves in the morning. Then my tow partner and I swapped; Axi Munian was going for one but didn't catch it. Then the next one was right on top of him. I tried to go pick him up, but we were just too close to the wave and risking too much. The lip pounded him so hard that he blew his ear drum; he didn't know up from down. I had to keep a close eye on him, and then as I was looking back making sure he was alright, a sideways wave came through and took us by surprise. The ski flipped and we got bucked off. I remember making sure I had my eyes on Axi. Afterwards, the ski went into the cave. Once he got picked up, I got sucked into the cave behind the ski."
During the attempted rescue mission, Francisco's ski got pushed into the infamous cave, and his body followed it's trajectory – he got thrown up into the rocks and sucked into the mystic death pit with two inches of water to work with. Axi and Franny, now both in one of the most dangerous places to be during a Nazaré swell, would have to figure out how to turn the jet ski around and drive it out before the next set hit them, potentially shattering them and the ski into pieces… Thankfully, they survived to tell the story.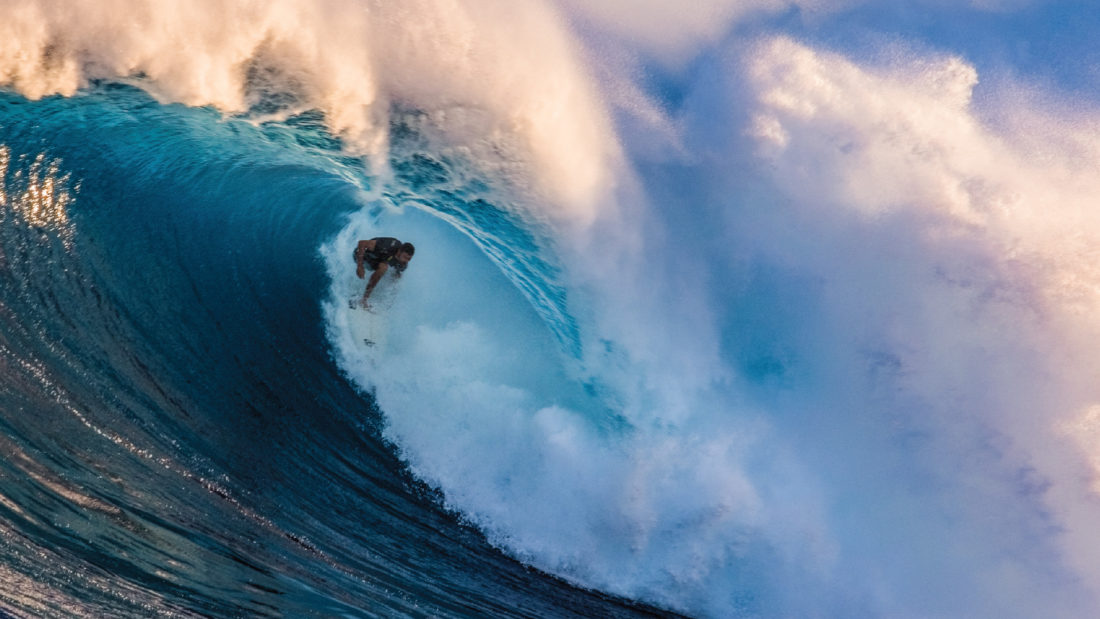 "I was trying to save the jet ski, but the current was pounding me. I had to let go because I couldn't turn it around. We returned twenty minutes after and the ski was parked perfectly in the sand inside the cave. We turning it around, pushed it, and Axi jumped on, putting in just two inches of water. He tried to start it, and seconds before a wave came that was going to wash him back into the cave, the ski started and then, BOOM! We got out of there. That was a team effort; we saved the ski and everybody was ok."
That season, Francisco also tow-surfed waves of historic size. I had no doubt that the Big Wave Awards' win was going to launch his career, but I didn't anticipate the amount of exposure he would come to have across Europe. Given the rarity of being an Italian big wave surfer, opportunity called. This winter, Francisco was even invited to the Alps for a production during the best snow season in decades, yet another perk of being a professional extreme sportsman.
"I love all extreme sports, especially snowboarding big powder… experiencing raw nature. I feel like riding backcountry is similar to surfing big waves. You get those exhilarating experiences in the mountains. I also love skydiving, and soon I will be wingsuiting. It's a really fun sport. I enjoy all the different atmospheres in this world, living life to the max, living on the edge and experiencing the world. From the deep blue of the ocean, to the mountains, and flying up above them… It's great to enjoy all the beauty that this world has to offer."
Traveling the world for big waves is exhilarating, for sure, but nothing beats coming home to Hawai'i. Especially when Pe'ahi is just down the street. After spending weeks in cold water in waves like Mavericks and Nazaré, Francisco loves returning home to the islands.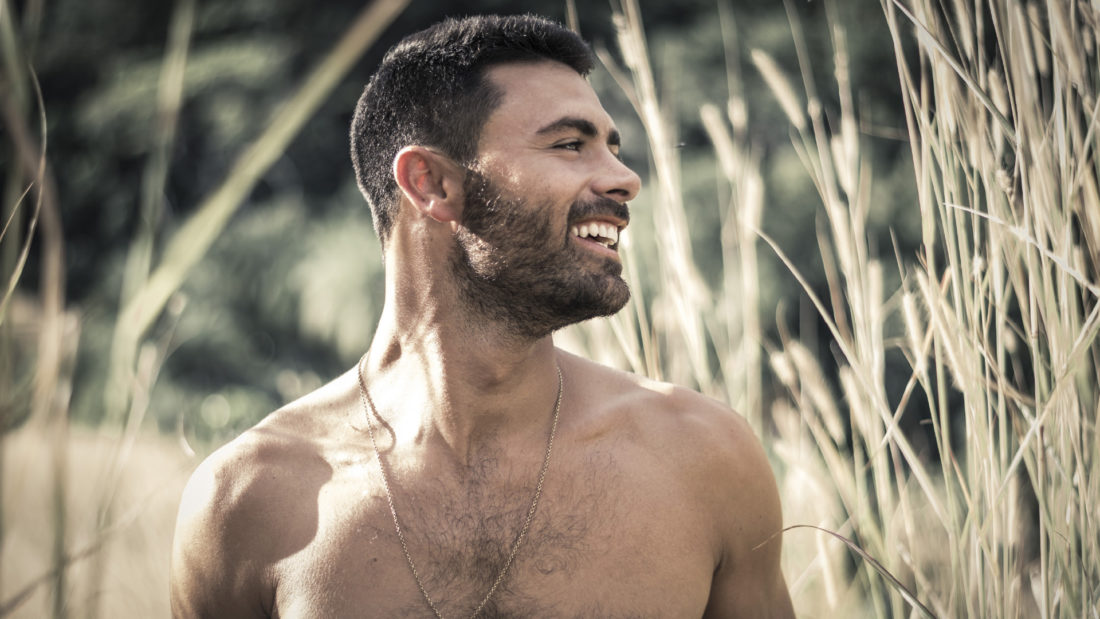 "We are really fortunate to live on the Hawaiian Islands and call it home. The more you travel, the more you realize what a special place it is in this world. The vibes here make me love coming back. Having a special place like Pe'ahi here just down the road is a trip. Sometimes I don't believe it… It's a dream come true to surf these waves and feel the Mana. I love that raw power of Mother Nature. Being able to surf all kinds of waves in Maui and around Hawai'i… I feel really blessed."
See more from Francisco Porcella on Instagram: @franciscoporcella