By Andrew Oliver
The fraternity of Vans Triple Crown of Surfing Champions is one of the most exclusive circles in professional surfing, with only 18 winners in its 36 years of existence. With a few exceptions, this prestigious series has been won by some of the biggest icons of the sport: John John Florence, Kelly Slater, Andy Irons, Sunny Garcia, Tom Carroll, Michael and Derek Ho, to name a few. Last year, with the odds stacked against him, Brazil's Jesse Mendes had the breakthrough performance of his career and added his name to this illustrious crew.
While Mendes is a member of the WSL World Championship Tour, and had over a decade of experience on the North Shore, it's safe to say he was a distant long-shot to win last year's title.
We spoke with Mendes about this monumental achievement and his hopes for this year's Vans Triple Crown of Surfing.
2018 Vans Triple Crown of Surfing Champion—that must still sound crazy when you hear it!
It is crazy! It was a childhood dream. It is something that is so distant for most surfers… something so special to achieve, that I haven't fully processed it yet. It seems like it is still just a dream.
Now that it's been a year to sink in, what does it feel like? What does it mean to you?
It feels amazing, it's something that I will carry under my belt forever… I think it will sink in more when this season starts and I am back in Hawai'i. I am excited for that!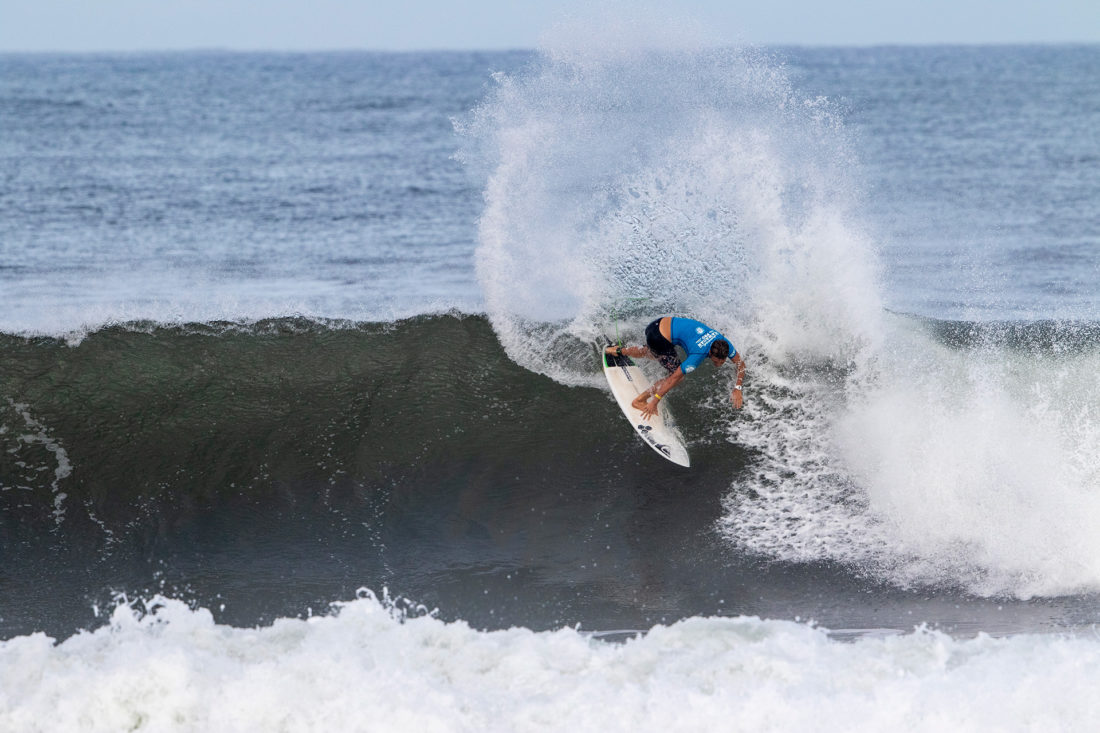 How important is the Vans Triple Crown of Surfing to the sport?
In my opinion, it is the biggest achievement after the world title. You have to be so consistent in such a challenging environment. There is such a huge difference in conditions from spot to spot and from day to day. That is what makes Vans Triple Crown so special.
You've put in a lot of time on the North Shore over the years. What were some of the biggest challenges for you when you first started coming here?
Yes, I have been coming to Hawai'i every season at least once since I was 11. The biggest challenges for me, coming from Brazil, was the power of the waves, getting used to surfing in such powerful and heavy waves, and knowing how to read the lineup in such a different ocean than what I'm used to at home.
You always seem very comfortable in Hawai'i but last year was really special. What clicked for you? Did you do anything differently?
I think last year I had a different drive. I was falling off Tour; I needed huge results, both on the CT and QS for requalification. So before Hawai'i, I sat down and thought to myself, 'Ok you have experience there and this year is the year to put all of that into practice.' I gave it all I had and put all of my experience from all the time I spent in the water as a grom in those conditions and gratefully God rewarded me with a cherry on top!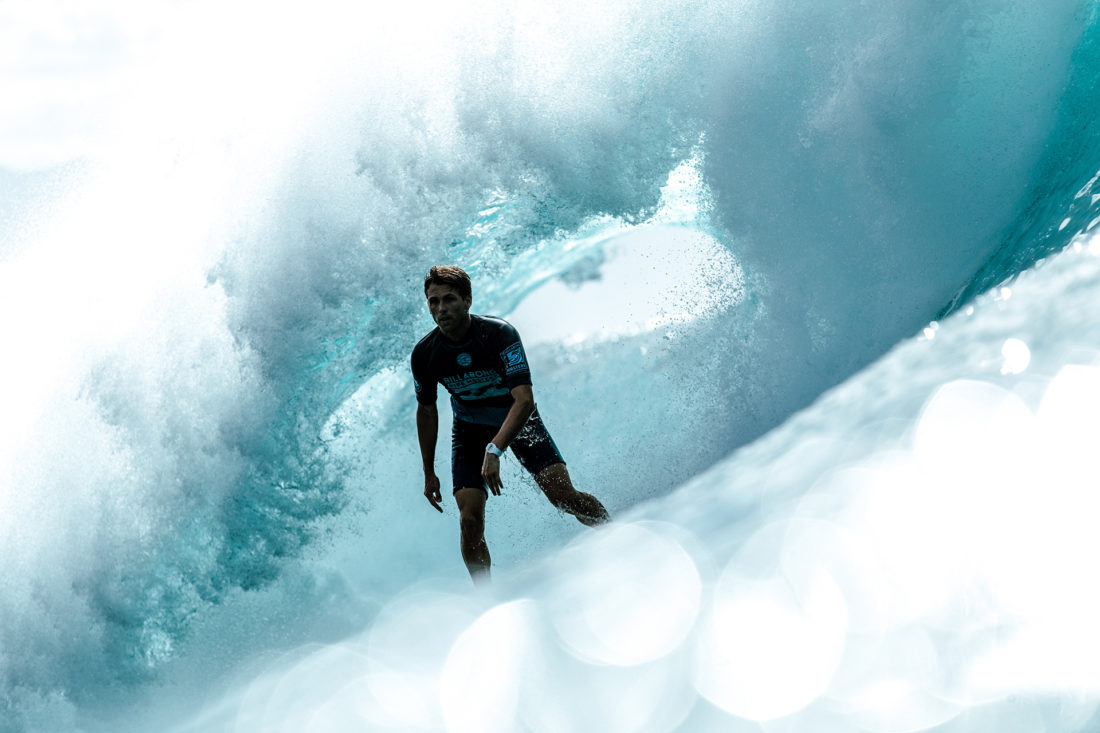 What are some of the biggest challenges when competing in Hawai'i?
The ocean, no doubt! You're surfing against the ocean. Seriously, when it's on and it's big, which is what Hawai'i is all about, you barely see your opponents in the water. You're battling against yourself, your fears, and the ocean.
Other than Gabriel Medina in 2015, there hasn't been a goofyfoot Triple Crown champion in over 20 years (Michael Rommelse, 1997). You essentially won on your backside with your results at Hale'iwa and Sunset. How tough is it to surf those waves on your backside?
Wow, I didn't even know it was that long since the last goofyfooter won the Vans Triple Crown before Gabe. For me, I think Sunset is the trickiest one. The barrel on the end section is crazy hard to read and it's so bumpy. On your backhand, since you usually grab your rail, it seems like you're riding a giant bull and you can't really absorb the bumps and backwash. I think that's what makes it so tough out of those two spots. That's one of the toughest tasks for a goofyfoot.
How are you feeling about defending your title in 2019?
Feeling great! After you've achieved something so big, you know the path and you know what to do to get there. It becomes clearer and easier to visualize. Obviously, it's so hard to make it happen again… but I'm excited to try!
Who do you see as other major contenders for the Triple Crown?
John John Florence, Zeke Lau, Jordy Smith, Gabriel Medina, and Julian Wilson.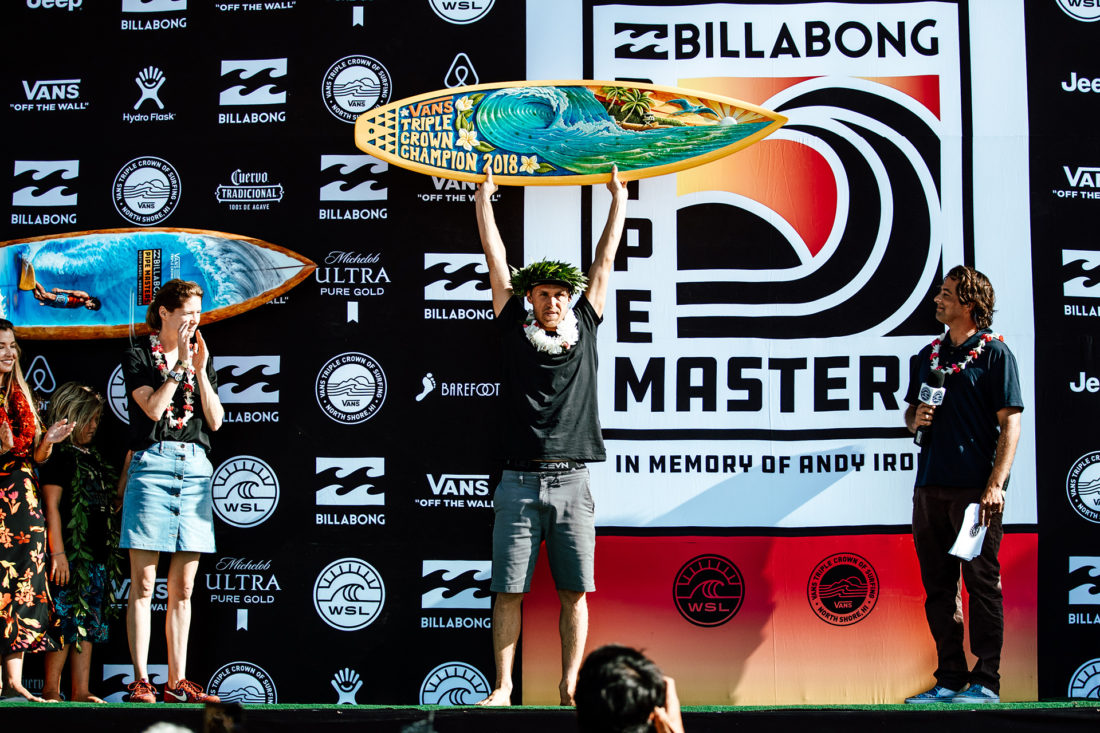 At this point, you're in a similar position as you were in last year, needing some big results to close out 2019. What are some lessons you learned from last year's success?
A lesson learned is that the game is only over when it's finished. No matter what situation you are in, things can change. Most importantly, [is having] faith that God wants the best for me and to try my hardest.

Finally, as a Triple Crown champion, what does it take to earn that title?
It takes lots and lots of time spent in Hawai'i, and once you think you have enough hours of experience, you're still far from it! You will never have enough experience out there; you're always learning: the waves, ocean swells, from the locals, and a bunch more.