By Kyveli Diener
"What is your favorite joke?" I asked Sebastian Zietz, universally known as the funniest man on the World Surf League (WSL) Championship Tour (CT). The 29-year-old paused, grinned and thought it over. "I can't," he said with a chuckle. "I always laugh before the punchline." Instead of talking jokes, I caught up with Zietz – ranked 11th on the Championship Tour as of October – and welcomed the strange advice that helped him skyrocket to his Vans Triple Crown of Surfing victory in 2012, his favorite event of the contest series and his go-to secret surf spot on the North Shore during lay days. Don't worry: there were still plenty of laughs, even without the jokes. After all, this is the man known lovingly and simply as Seabass.
Freesurf: Which is your favorite stop on the WSL Championship Tour and why?
Sebastian Zietz: Probably Pipe, just because I start getting excited about going home and going back to Oahu to the VTCS. My whole career jump started there and by the end of the year, I'm happy for it to be over and to go back to Kauai and relax for a couple months.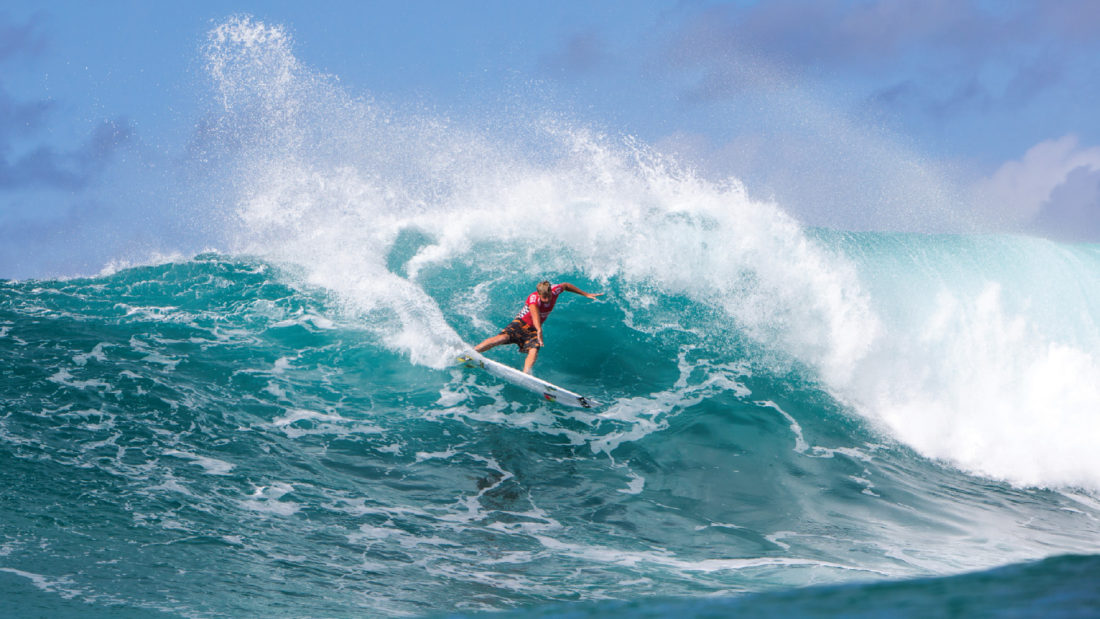 How are you feeling heading into the VTCS this year?
I'm pretty relaxed. I'm sitting 11th [after surfing in the MEO Rip Curl Pro Portugal in October], so I'm not going to put too much pressure on myself. I've had it come down in past years where I've had to requalify at Pipe, and it's hard being in that situation and having the pressure to not only have to do good at Pipe, but also Haleiwa and Sunset.
What's your favorite event of the VTCS?
I'm actually looking forward to Haleiwa the most, because it has a lot of power and it's really rippable. I like to sneak away there when everywhere else is really crowded. It's one of the more rippable, playful waves. Pipe's fun and you'll get the wave of your life, but when you're freesurfing out there, you don't really get a wave anyways. So it's nice just being in the comp to get some waves.
Looking back at your 2012 Triple Crown dream run, what do you think were the biggest factors in your success that year?
Well, it was before the priority system. I actually had a guy in Europe tell me I need to "kill the Aloha," and I kind of took it wrong and the guy was like "no, you're too nice in heats, you need to take it from them. Do you want to make it or don't you?" So I kind of went into the VTCS with that mentality, kind of snaked a lot of guys and took hold of heats a lot better. Then after I'd won Haleiwa and requalified, all the pressure was off and that's when I feel like you really do your best surfing, when you're not putting any pressure on yourself and you're just going out there and having fun.
Now that you do have to work within the priority system, what from that year do you think will be the winning formula you bring into this year?
I've always kind of thought that it was not letting the pressure get to you. You try to take that into everything. Last year when I won the Drug Aware Margaret River Pro, I wasn't on the World Tour and I was thankful to be in every event, so I was just winging it. I didn't know if I was going to get into the next event or what was going on. I was focusing on the QS and because my focus wasn't on the CT, I ended up doing really well. The key is to not put pressure on yourself.
Is your quiver all dialed in for VTCS?
My shaper is Al Merrick with Channel Islands. After how John John Florence was surfing earlier this year at Margaret River, everyone's a little freaked out about [competing against him at the VTCS]. So I was feeling his boards and what he's riding, and it's completely different than what everyone's riding. The boards almost look really weird and kind of unappealing, like "what is this? How do you even surf this?" Just how the wide point is way up high and the tail is super thin and narrow and it doesn't look like it has a lot of rocker… It's the total opposite of what I would ride. So I think I definitely want to take little out of that and start working towards what John and his team have kind of mastered. I would like to try a board that's similar to that, of course it's going to be a CI board, but I do have my Protons which are my go-to board that work amazing in bigger waves.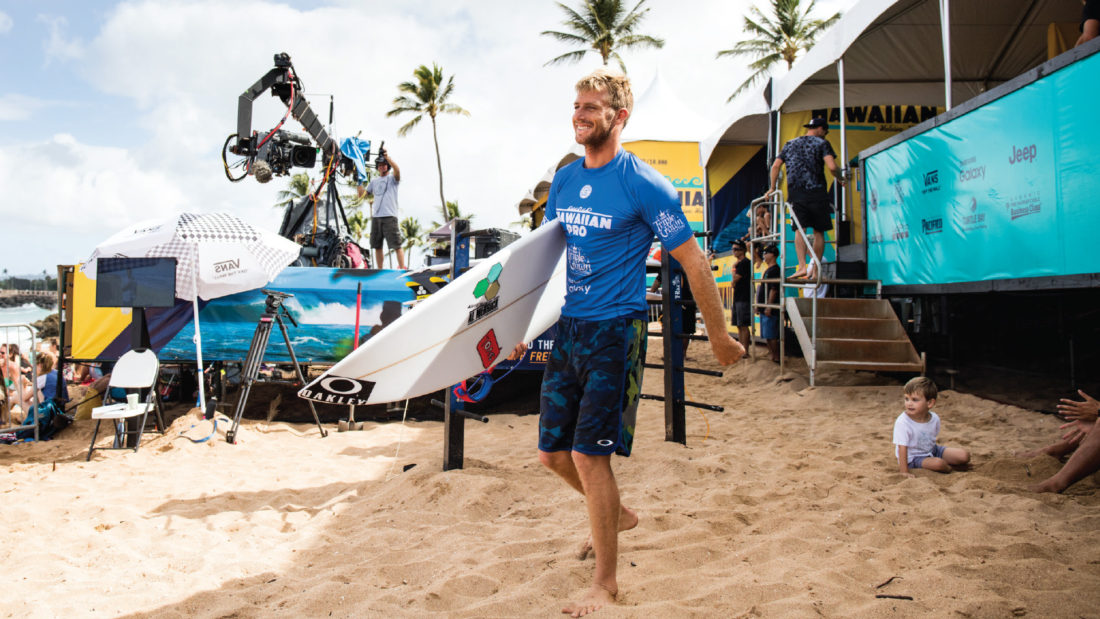 What's your favorite break on the North Shore during the winter?
It's kind of a secret spot in plain sight. We call it the Boil. I heard Mark Healey call it the Plate one time, but I guess it's mainly called Impossibles. It's a little knuckler of a reef and the bodyboarders know it well. I've always kind of got an eye on it. John John moved into a house down there and he's been surfing it a lot. I'm sure he's been surfing it his whole life, but I've always kind of had an eye on it. It's kind of a closeout but it's makeable.
What's your favorite activity to do when there's no waves?
I'm kind of a gamer. I play Call of Duty – Yeah Bass is the name if any of you want to start a private match and get whooped.
Do you have a routine before a heat to stoke yourself up?
I don't really. I just try to do what I normally would do any day before going surfing. When you're at the comp, you're surrounded by a bunch of friends, so I just try and talk to my friends, taking it easy. I see a lot of guys putting their headphones on. Do whatever you gotta do to be in your zone, but like I said, the pressure side is probably the worst thing you can do to yourself, so if I just hang out like any other day and I'm talking to people. After that, I'm ready to go.