Billabong Bloodlines' 30 day invasion of the North Shore
By Tony Heff
If you surf on the North Shore in late winter, the chance of a pack of groms descending upon your surf spot is high. Maybe it's the lull in surf contests at that time of year; With less-crowded lineups it is easier for kids to get photo and video exposure along with an invaluable amount of experience at breaks like Pipe, Sunset, and Haleiwa – all waves that will inevitably define the future of their young surf careers. Yeah…that's probably why.
It's pretty much a no-brainer for companies like Billabong, Volcom, and Quiksilver, who already have beachfront property at Pipeline, to send their young, up-and-coming talent to dwell and log some serious time in Hawaiian waters. One camp that Freesurf mag's photo and video crew has worked with since it began, is Billabong Bloodlines. Billabong sends three elite international squads, all for ten days each, to post-up at their beach house directly in front of Off The Wall. Throw in legends like Shane Dorian, (and in years past) Taj Burrow, Mark Occhilupo, and Donavon Frankenreiter, along with Coach Rainos Hayes, and you have the epitome of grom camp heaven.
With moms, dads, and Billabong house manager Micah Moniz keeping them fed, the kids have the O'ahu coastline as their playground. The Bloodlines camp has been so successful that it's been running for eight years straight and has broadened to locations like Japan, Indo, South Africa and Tahiti, to name a few. But it's not all fun and games; Coaches and team captains take this time to pass along some serious wisdom that can better the groms' surfing and help them when faced with the pressures of contests. They run drills, mock heats, and work on their physical fitness regimen, as well as pull their weight in chores and most importantly, practice respect. Coach Rainos says, "The program also shares learning about Hawai'i's culture and etiquette so the kids have a healthy respect and responsibility when they come here." Bloodlines mentor Shane Dorian states, "The days and weeks these kids build up over the years of being in the Bloodlines program are a huge building block for them. Holding relationships with North Shore spots from a young age is a huge advantage. Besides that, these kids are learning to get along with the other kids, making lifelong friends and just have a lot of fun while they are here."
We got the scoop from four of the 24 groms attending the camp this year, each one hailing from a different Hawaiian island: Brodi Sale from Big Island, Ocean Macedo of Maui, Kai Martin of O'ahu, and Sammy Gray from Kaua'i.
Brodi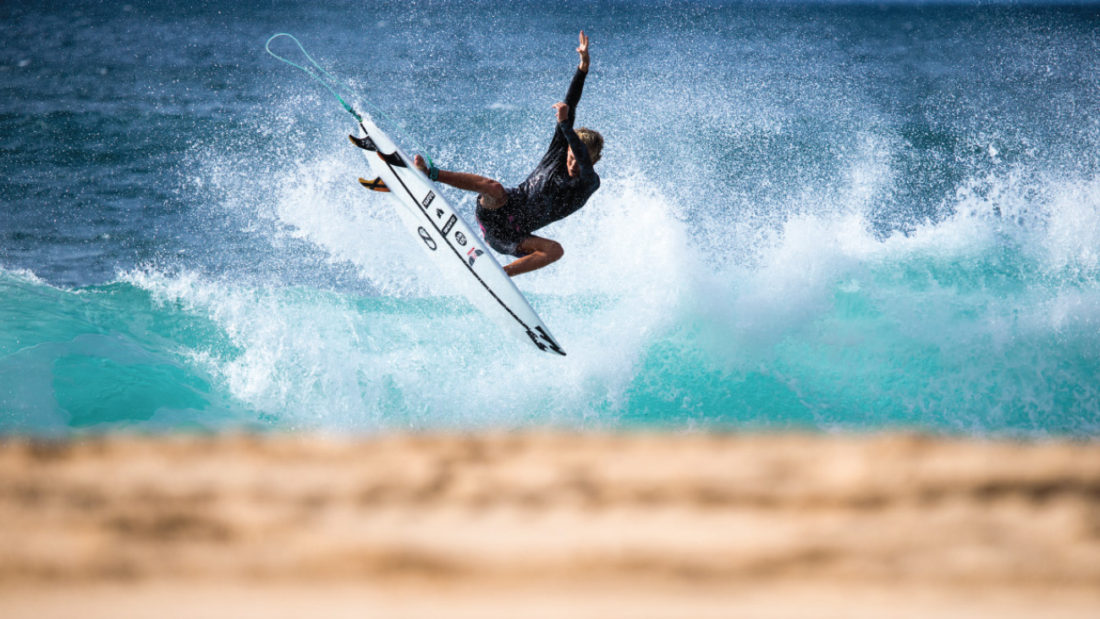 My name is Brodi Sale, I am from Kailua Kona Hawaii and I am 15 years old.
I've been coming to the bloodlines camps for 8 years now. My favorite spots we surfed is the zone between off the wall and pipe. We pretty much stayed there the whole time.
To me Billabong Bloodlines is about building relationships with the waves and the different kids from around the world. Also to push your surfing to the next level by surfing with some of the best kids in the world.
The Billabong house has to be one of the sickest houses on the North Shore! It's so sick being able to wake up to some of the best waves in the world. I'm always so grateful to be able to stay at the Billabong house!
I would not be where I am today in my surfing career without the help of Shane (Dorian) and Rain Dog (Rainos Hayes). When I am at home Shane videos me and does little mock heats to get me ready for all my comps. I feel very fortunate to be able to soak up every bit of knowledge he has.
Rainos has coached me through every event I've been in since I was 8 years old! Always appreciate not only how much hard work he does for Billabong but for helping to make our sport as elite as possible. Can't thank these guys enough for everything they have done for me.
This year for camp champ was completely different. Usually the coaches just pick the camp champ. This year was very cool, instead they made us vote for every kid in the camp for different categories. (Best Style, Best Barrel, Worst at doing chores, etc) So the way the judging worked is if you got top 3 in the bad awards then you got minus points but if you got top 3 awards in the good awards then you got positive points.
I thought this new way of voting for camp champ was very cool and wouldn't mind doing it the same way next year.
The first couple days of the camp were some of the dreamiest backdoor days I have ever seen. It was pretty much firing all day for 2 days straight with sunny offshore winds. Then after those couple days the waves went flat. We made the most out of the small days by going to Waikiki, Waimea jump Rock, etc. We also played a lot of poker. Let's just say I lost more money then I made hahaha.
It was really cool to see a lot of kids from a whole bunch of different countries. We had 3 Aussies, 1 South African, 1 French, 1 American, and 3 Hawaiians. Out of all the billabong bloodlines I have been to this one was the best group of kids as far as really getting along with each other.
My favorite things about this year's camp was the food that uncle Micah and the Moms cook, meeting new kids and making friends and surfing good waves!
Ocean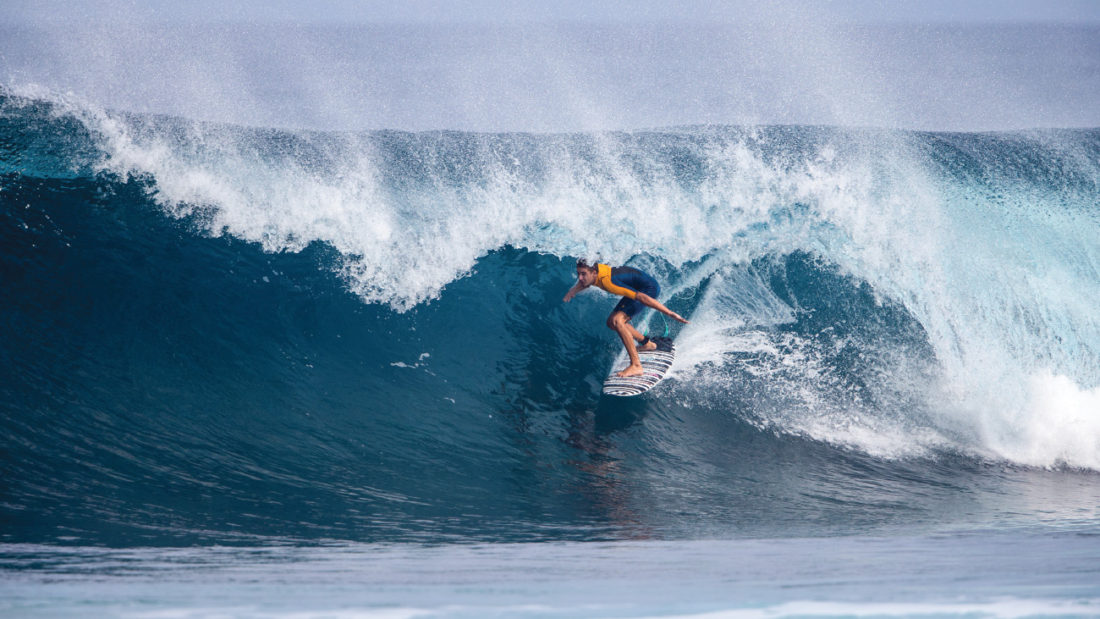 My name is Ocean Macedo and I'm 15 years old. I was born and raised west side of Maui.
This was my 3rd year coming to the Billabong Bloodlines. The camp brings Billabong's best kids together to the north shore of Oahu and surf as much as they possibly can on surfing's proving grounds: Pipeline, Sunset, and Haleiwa.
We stay right at the billabong house and get a front row seat to all action happening at pipe, backdoor, and off the wall.
I was really excited to work with some of my mentors these past few years such as Shane Dorian, Occy as well as Billabongs Hawaiian coach and manager Rainos Hayes.
This year was a little different because there were awards given out at the end which determined who was the most favored during the camp or "camp champ" as well as the person who was less favored. Sammy Grey took the award for complaining the most, but I thought it should have went to Brodi Sale hahahaha. But Sammy was definitely the funniest, he was the biggest character out of the entire crew.
Camp Champ went to Jai Gilndeman. He all around ripped, did his chores, and didn't complain. He won a free acai bowl.
My favorite part of the camp was definitely spending time with some other billabong kids from around the world and spending that amount of time on the north shore.
Sammy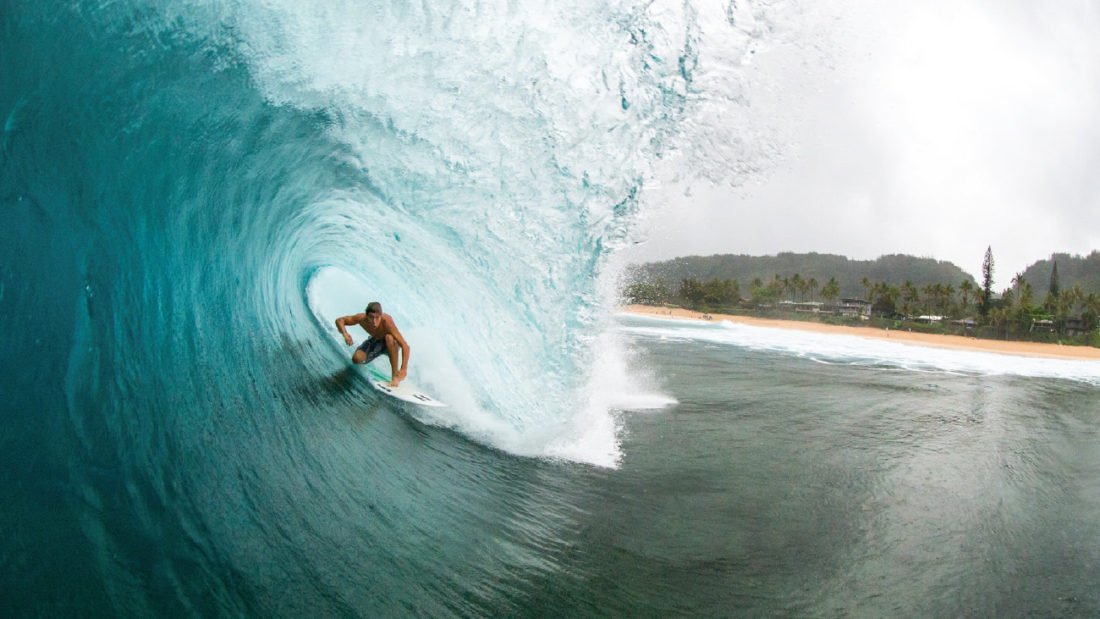 My name is Sammy Gray, I'm from 15 years old and am from the Island of Kauai.
I believe this is my fifth year coming to the Bloodlines camp.
My top 3 places I got to surf this trip are Pipe, Ehukai Sandbar, and Off The Wall.
When we come to Hawaii for Bloodlines, we stay in the dungeon. Which is basically the bunk house below the Billabong house, located right at Off The Wall.
Rainos is the main coach every year,but he was in Australia for a couple QS comps, so it was sick to have Shane Dorian with us this year.
This year they had a "camp champ" and it was decided through the votes of six categories.
Camp champ this year went to Jai Gilndeman from Oz.
My favorite things about the camp are surfing backdoor, meeting new people, and staying right in front of Off The Wall. Can't wait for next year!
Kai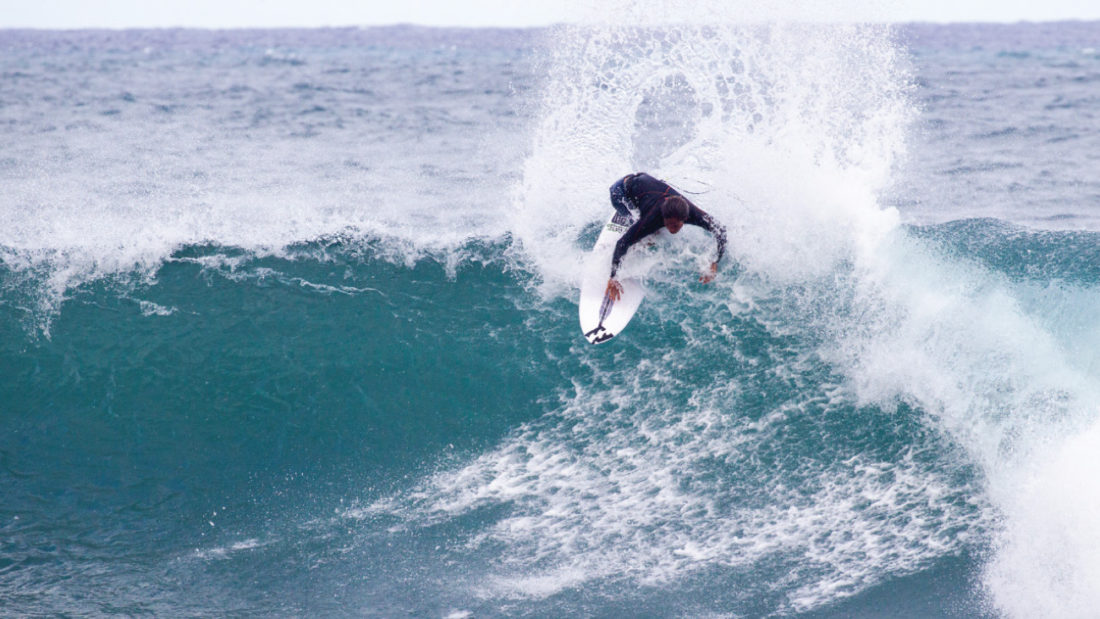 My name is Kai Martin I am 13 years old and I am from Honolulu, HI.
The bloodlines camp is really special, you get the opportunity to surf a lot and meet new kids from all over the world.
What made this year different was that I was the older one in the camp so I was kind of an uncle to everyone haha. There were kids from all over…Australia, California, Portugal, and even Japan.
We stayed at the Billabong house right in front of Off the Wall. The best thing about staying there is just being able to wake up and go surf literally within 5 minutes. My favorite spots were probably out front at pipe/backdoor and also Off the Wall.
Lennix Smith was camp champ this year. I think because he was consistently ripping the whole trip. The camp champ is judged on best style, best barrel, hardest charger, funnest person, and best to travel with.
Having Rainos and Shane there just helps you to push yourself and surf your best. They also give really good advice for technique and other stuff.
My favorite part was watching scary movies every night with everyone. That kinda freaked us out haha.
Definitely can't wait til next year.