By Shannon Reporting
Barrels are his forte, and his favorite part about surfing. Born in Waikiki, 12-year-old grom Luke Tema has spent his early years on the Hawaiian Island of Oah`u searching for tubes. You may have seen him out at Pipeline; he's definitely one of the youngest surfers to ever paddle battle the pack.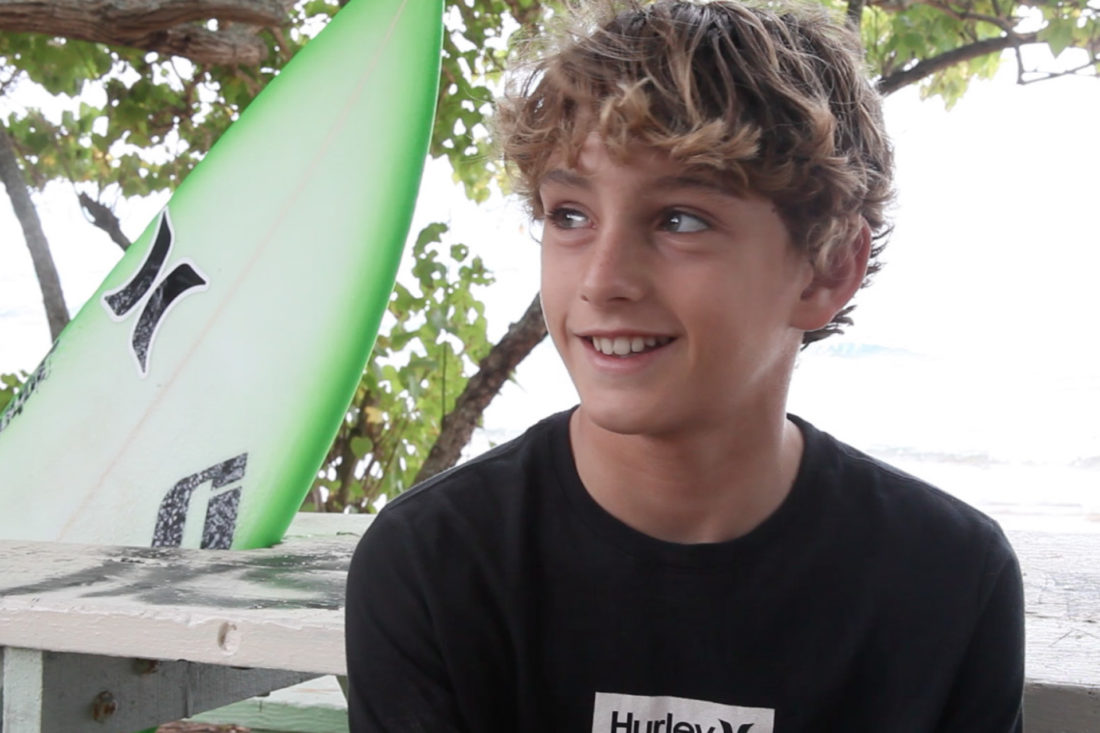 "It's fun surfing Pipe, but I don't get many waves. No one lets me go [chuckles]. I don't want to fight for waves out there when all the Uncles are on the peak. I just sit on the shoulder. When it's smaller I go and get a lot of waves. I like paddling out with my dad [Eric Tema] because he'll help me get a lot of waves." The humble grom respectfully waits his turn and demonstrates a key point that not all surfers his age usually grasp – the importance of patience.
Freesurfing aside, if you throw a contest jersey on him, Luke Tema turns into a lethal threat. Currently ranked #1 in NSSA Hawaii, his introduction to competitive surfing began at 5 years old in the Haleiwa Menehune contest finishing runner-up. He got his first perfect 10 at Honolua Bay in the Legends of the Bay contest, with third overall. Last summer, he placed runner-up in NSSA Regionals to qualify for US Champs. During the last NSSA contest in Lahaina, Maui, Luke won 3 out of 3 of his divisions, placing him at the top of the rankings for NSSA Hawaii.
It's always difficult to balance the busy lifestyle of competitive surfing with school, but Luke and his family make it work: "I go to school until 2:40 pm, and then right after class, my parents take me to surf wherever it's good." Luke attends Mid-Pac [Mid-Pacific Institute] in Honolulu, currently in 6th grade. With a bright future ahead, we are sure to see much more of the young phenom, so we met up with Luke to get the full scoop.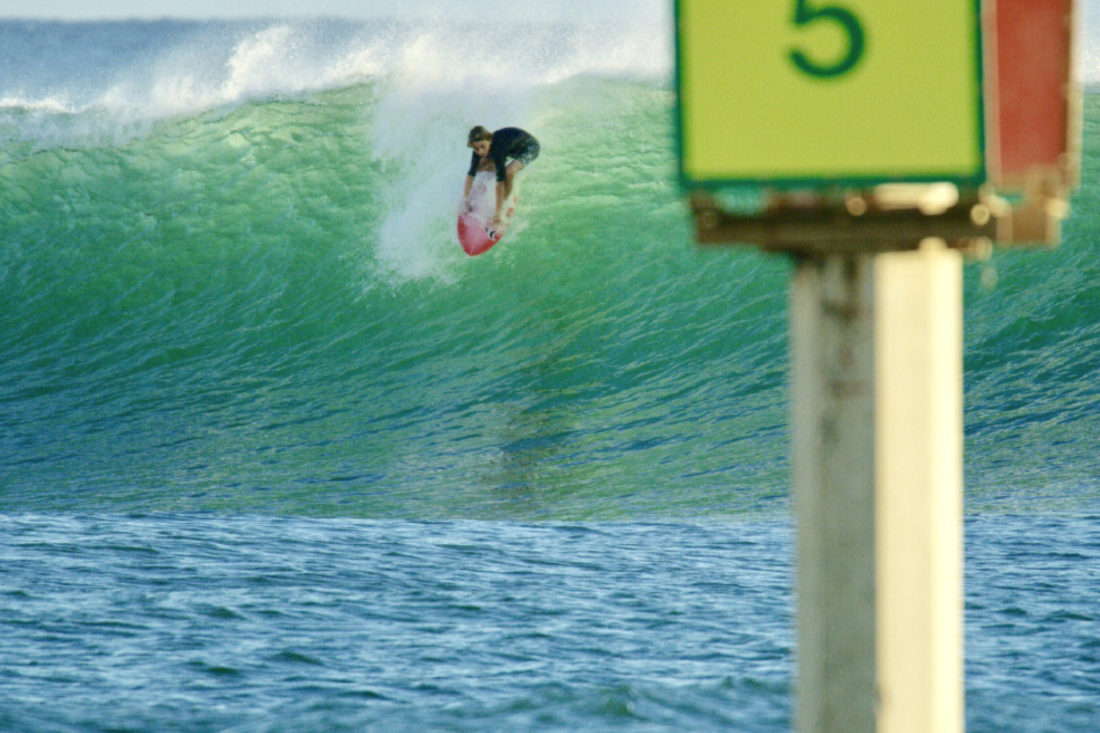 Sponsors:
Hurley, RJ Surfboards, Matunas Wax, Freak Traction, Carve, Sun Bum, Luz
Go-to board:
5'2'' Robin Johnston, it feels good in different conditions.
Favorite subject in school:
PE, because you just play.
Top 3 favorite spots to surf:
Right here at Velzyland, Ala Moana Bowls, and a secret spot!
Favorite surfers:
John John, Seth and Josh Moniz, because they are nice and super good at getting barreled.
Best part about surfing:
I like doing turns, but for me, getting barreled is the funnest part of surfing. It's fun being out in the water with a small group of friends and getting barreled. I like surfing with Nalu Deodato, Shion Crawford, Noah Kawaguchi, Lucas Reed…
Surf grub:
After surfing, my favorite food is poke.
How to deal with a loss:
Just go surf it off, and work on what you can improve.
10 years from now:
I want to be on the Tour and win a World Title. Competitive surfing is fun… when you win, it's fun.