As told by Burger
Sheldon Paishon
Sheldon is from Makaha, and the first time Mason and I met him was when we were out surfing Rocky rights. He'd be yelling "hey brah where's the waves," just paddling circles around everyone, this pidgin kid all moked out. Mason and I were cracking up the whole time. He rips, too! He's a regular footer who has the meanest style, and everyone would be hyping him in the lineup saying "yeah Shelds!" The kid ruled Third Dip. He'd yell at the Moke bodyboarders and say "hey brah watch out I'm going" and the mokes would let him go! They'd scream "yeah Shelds go!" I was watching with Mason and we were baffled, this grom telling huge mokes to beat it and then the mokes were cheering for him. Like who is this kid? And where did he come from? I asked him one day and he said "Johnny Boy my cousin" and I said that made sense. After that, he'd come and stay at my house and at first, he wouldn't do the dishes and things like that and I'd snap on him, scold him but these days he's grown up, just a humble kid. He surfs so good, and he has a good heart. All he has to do is start charging Pipe a little more and get that one big one to get comfortable out there. His air game, contest surfing…he's got it. Ask anyone, from the Moniz's to the McNamara's and even some of the CT guys, and they'll tell you he rips. He's working hard these days and Mason and I are really proud of the man he's becoming.
Mikey O'Shaughnessy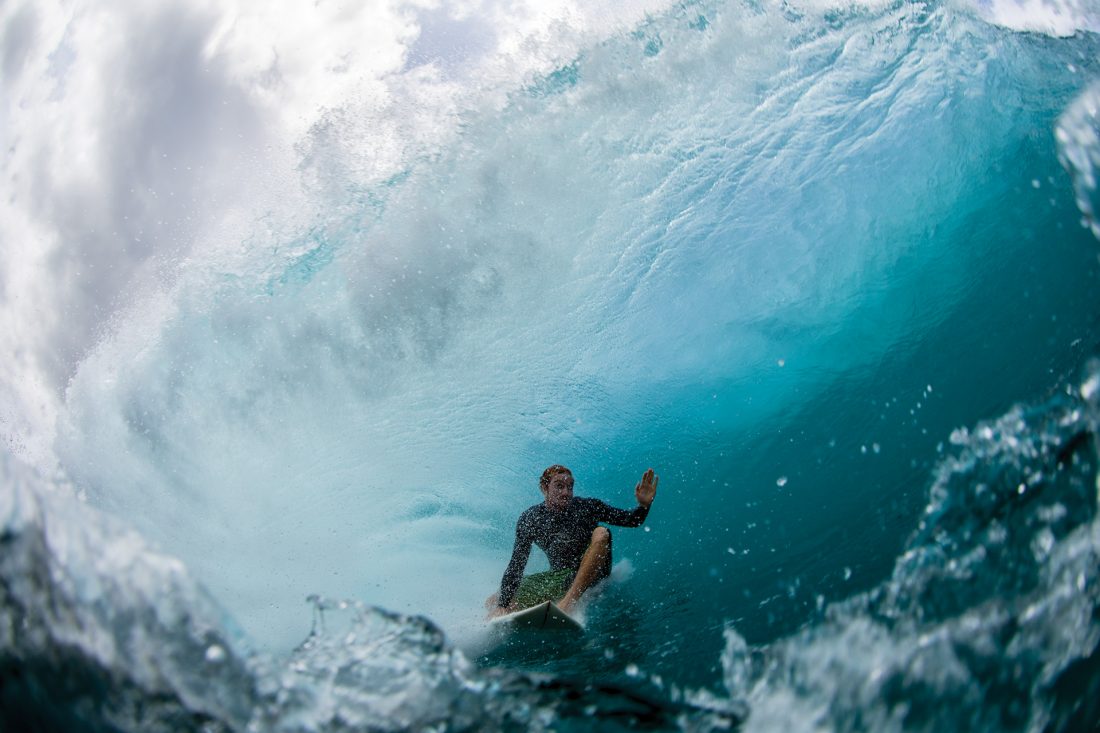 I met Mikey through Solomon Ortiz, one of the Big Island boys. Solomon would hang out at the Volcom house and I was always there, so Solomon introduced me to Mikey. At the time, Mikey didn't have a surfboard, so I let him borrow my 6'2" Mayhem. I just said go surf the waves are pumping. He's so much bigger than me and he's actually younger than I am. We've been hanging out ever since. He was hungry so he moved over to the North Shore, and he's so down to earth. He's humble, passionate and has a good heart…He's won Wave of the Winter, he's charging Off the Wall and ripping Pipe. He wants to do the contest thing and like I said, he's hungry. I'm psyched on that, the guys that chase their dreams on their own. They work and hustle and a couple guy help them out. Just like Sheldon and just like Mason, Mikey charges. He surfs Jaws like a madman, and he'll surf big waves. He's just a super cool underground guy.
Nainoa Suratt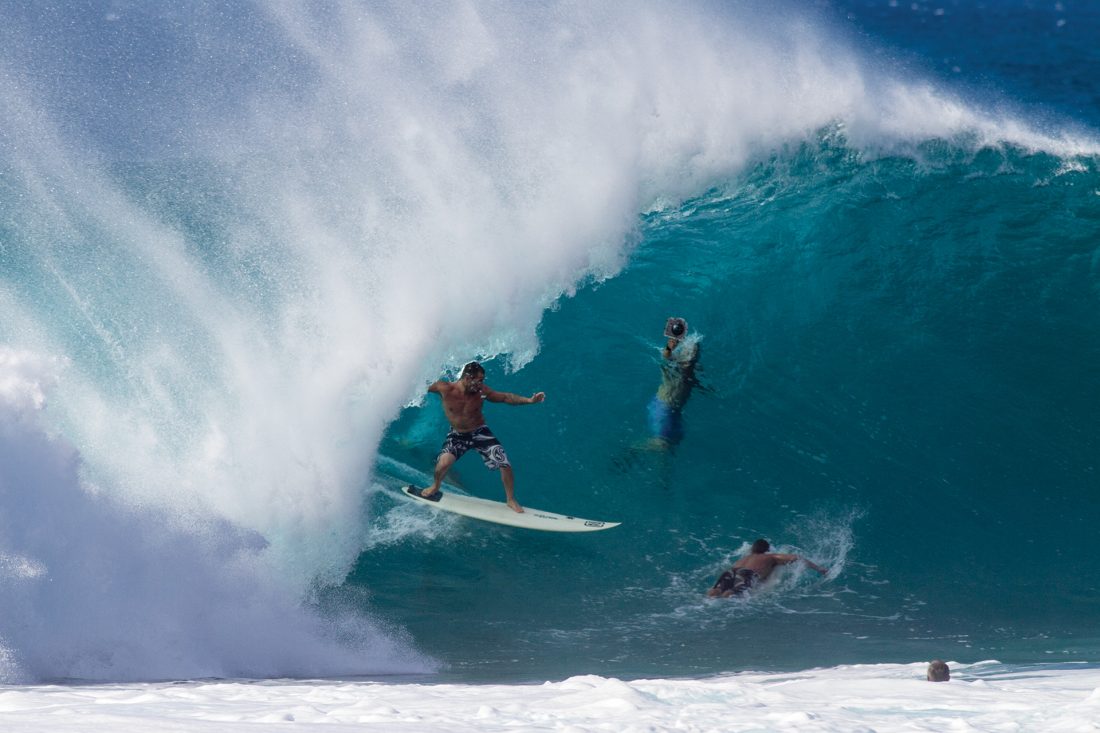 Growing up, I remember going over to Nainoa's big gnarly skate ramp that he had in his backyard. He was the gnarliest skater, he'd always have the surfing cover shot, he was the neighborhood hero. Just a guy who ripped, and had that raw power. Mason and I grew up watching him surf at Shores and Sunset, and we learned by watching him. Everytime he paddled out, we'd watch. Nainoa gave both of us tough love, you know acted as our older brother. He helped turn us from boys to men. We always wanted to surf like him. He would connect the dots and just make it look fun, and you never knew what he was going to do. He had that element of surprise, like Andy and Bruce. When I was still a grom he quit surfing, and I'm not sure exactly why, all I know is that he was always cruising with Eric Diaz, a super gnarly surfer who was Billy Kemper's oldest brother. They were best friends, partners, and when Eric passed that's around the time that Nainoa quit surfing. Losing a friend that young…that's like me and Mason. I can't even picture that. But Nainoa is getting back into it, and both of us can't to see what he does next.