The Backstory: For 8 years, the team at Arakawa Surfboards has been quietly working on a "top secret" surfboard design. Originally dubbed the X Project, the stringerless board – a play off their top seller Amplifier model – exhibits incredible durability, controlled flex, speed and a visible glow. We asked Eric Arakawa for more details on his best kept secret that is releasing this month, and how we can get our hands on one:
The Genesis: Project XO has been evolving through our factory over the last 8 years, and it's our focus now that winter is winding down. It started when we wanted to explore developing boards beyond geometry changes. We started looking at interior structure, and not just items like the stringer but actually engineering the surfboard from the inside out. That's the basis for this. When you change the performance, you change the way the board reacts and very often that will require a change in geometry.
The Name: It was named the X Project to begin with, because we didn't know what else to call it throughout the years. We ended up naming it Project XO. XO, of course, is hugs and kisses, it's warm and fuzzy, and what we're trying to say is that the board has a heart. The board is very reactive, with an interior structure and core.
How it's different: I can't divulge everything, but in a nutshell, what we've tried to create is a core that allows the surfer to load up and release energy. Surfing is all about harnessing energy. You want to load that up and hold it and maintain it and release it at the right time. Our team riders who have been riding it have been getting some incredible whip out of the turn. This board is very reactive, because we've engineered a specific flex in the board, and we control it. We create different flex zones in the board, too. With this board, we're trying to utilize energy we already have and we're trying to use it to our benefit. The board is stringerless, also. Yes, it's in fashion but it's not our answer to the stringerless board. We started on this project way before the trend began.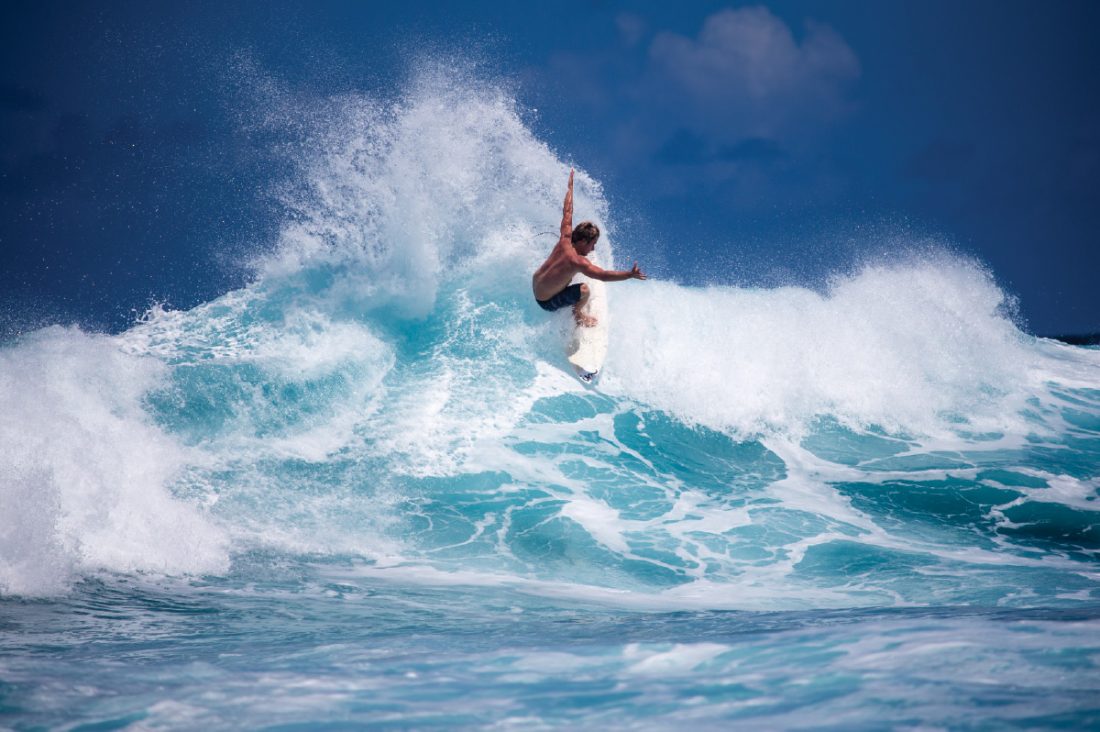 Quantity and dimensions: We're only do 250 worldwide this year. Next year, we'll open up to more quantities. The board is 6'4" and under, with most being in the 5'9"-6'2" range.
When is it releasing? This month. The achilles heel of most tinkerers, though they have incredible ideas and brilliant minds, is that they can never execute and bring their idea to market. We decided now is the time.
Does it look any different? We're using a certain type of epoxy resin in the board, so in artificial light, it looks like your typical dull epoxy. But as soon as it hits UV light, it glows. It pops. It looks like you're holding a blacklight on top of it, and it makes a regular conventional PU board look dull.
How durable is it? It's way more durable than EPS, PU foam. We're trying to create more longevity. Certain boards have a lifespan, and we're trying to create more longevity with performance.
Is this a step towards the perfect surfboard? There is no such thing.
Can you tell us anything more details? Come into the shop and take a look!
How it rides, according to team rider Shayden Pacarro: I took this board out in 1 foot onshore conditions recently. I didn't even want to surf, but I had to give the board a try. As soon as I stood up on a wave, I did a turn off the top and the board created a lot of speed on a horrible wave. The board itself is a speed demon. You struggle boards and waves on the QS, because the waves aren't anything like they are on Tour. But having the XO series in your quiver helps. Like I said, it creates its own speed, it's loose, it's a lot more sensitive and lighter, and I know that Eric wants to make it even better.