by Cash Lambert
Torrey Meister looks relaxed, and the 28-year old certainly has reason to be. We're standing on the Meister property that overlooks Sunset Beach, a cool breeze blows through the abundance of trees, and bumper to bumper traffic on Kamehameha highway sits far below with the blue, beckoning Pacific unfolded in front of us.
A handful of surfboards lay in the soft grass next to Torrey, alongside multiple ping pong balls. The whiskers of the Meister family dog graze everyone's feet as the Big Island native talks about building on his 2016 year.
Although injuries threatened Torrey's career and skill in previous years, he stayed healthy and focused last year. No bad hip. No ruptured spleen. And no fear of pushing his body to the absolute limit.
Torrey opened up about the fruits of his labor in the last year, including scoring some of the best waves of his life at Jaws, a solid result at the US Open in July, his best competitive finish: a 3rd place finish at the Vans World Cup in December and ending the year with his personal best QS ranking: 21.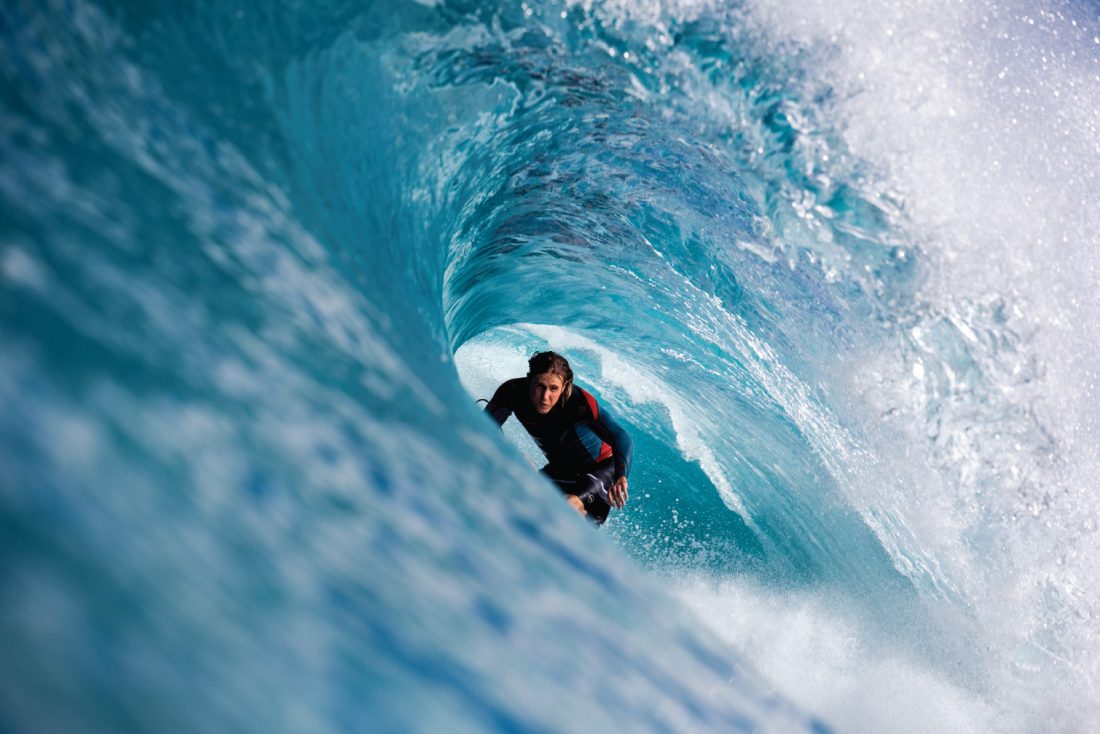 He also spoke about how the Big Island's volcanic coastline molded his surfing ("On Oahu there's no lava rock in front of the wave with sea urchins everywhere"), his love and hate relationship with Backdoor ("I forgive her for breaking my face and rupturing my spleen"), and why humor is the best medicine during big days at Jaws ("when you're laughing, that's when you put up your best performances").
While recounting times, trials and tribulations, Torrey continued his relaxed demeanor, because in his mind, he's "paid his dues", and from here on out, it's nothing but solid health and solid surfing on a hyperfocused 2017 QS grind, along with dipping into the big wave arena as he pursues the illustrious Championship Tour.
Let's start with getting caught up on 2016: Talk us through how the year was different for you.
It was a crazy year for me. I came back from two of the most major injuries I've ever had. Last winter season, it being El Nino, was the wildest winter I've ever seen, there were so many huge swells. I finally got equipment together and surfed Jaws. That was a crazy eye opener for me, because it was a whole aspect of surfing that I had never really done much of. It stole my heart, it was everything I want to do.
And besides Jaws, you competed full time on the QS, too.
Yeah, I was feeling strongly about the big wave thing and then it stopped. Then I went on a trip back to Australia doing the QS at Manly Beach where the waves were 1 foot. I was thinking whoa is this what I want to be doing? I came back home and there was another swell at Jaws… it was a rollercoaster of emotions for me, because when you find something new that you're super excited about, it's the only thing you want to do and that was Jaws for me. Jaws isn't always going to be there and big waves aren't always going to be there, so I got back into the competitive mind frame again. I had a good result at the US Open and was fired up on competing.
Did it surprise you how much interest you had in big wave surfing?
I didn't think I'd be as into it as I was. It was totally a game changer, it was all I wanted to do. That was new. Like I said, I've been surfing my whole life, but when you find something new and fresh, you feel like a grom again. That was a really good thing for my career. It helped in all aspects, even competing. Reflecting back on this year, there's always a lot of losses on the QS, it's a full rollercoaster ride. To surf the Vans World Cup and make the Final was incredible, I've actually never made a Final in Hawaii so it was really special and a long time coming. I've made quarters and semifinals, but never quite got past that. It felt good to get there, and it felt like I won, even though I didn't.
What was it like spending more time with Maui boys like Matt Meola, Dege O'Connell, Albee Layer and others who have been on the forefront of progression at Jaws?
I've known those guys since we were little kids. They really have a way of making it fun out there. We're all really scared when we look at the waves, but they turn it into humor because it's so scary and sketchy that you can't help but laugh sometimes. Humor helps with it. When you surf Jaws, you're already focused because you're surfing for your life, but when you can laugh about some things, it helps. When you have a good time and you're enjoying it, even laughing, that's when you put up your best performances.
You mentioned before that you spent time out of the water with previous injuries, and that provided motivation to charge Jaws.
I ruptured my spleen, and had a hip injury.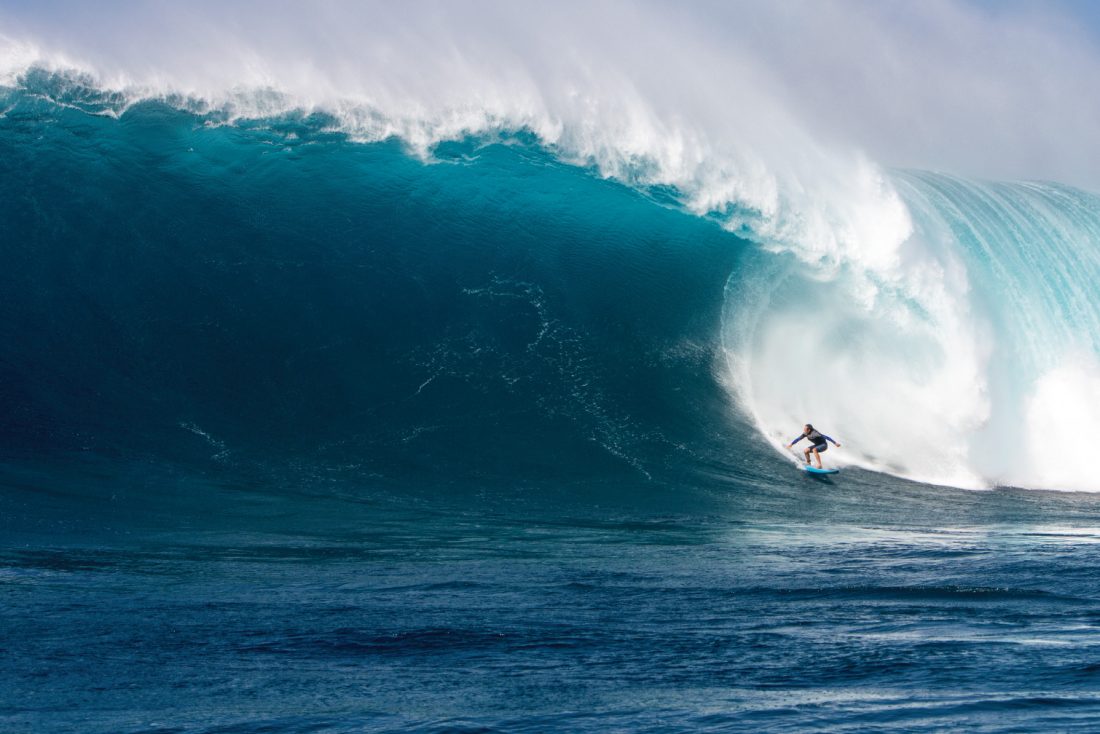 How did the spleen injury happen?
It was at Pipe Trials. Backdoor was fun, maybe 4-6 foot with some Kona winds forecasted. I was out there warming up, and this double up, 4-5 foot wave came. I started paddling and thought I was going to make it, but I hit this warble and had one of the weirdest falls I've ever had. I fell sideways on my stomach, and had an instant feeling of a kidney shot. I paddled back out to catch a few more, then I started feeling really sick so I paddled in, went to the O'Neill house and took my wetsuit off, got a glass of water and it felt like I was drinking fire, just this crazy sensation. I knew it was an organ thing, not a bruised rib. I ended up going to the hospital and found out I had a ruptured spleen. I don't think there's been many ruptured spleens in surfing before. It's more of a hockey, MMA, football injury. I didn't even know what a spleen was. It can be a dangerous injury. I was at the hospital at Queens for 3 days, and had to stay off my feet for a good two months. It was a trippy experience, it was the closest I've felt to seeing death in a way. I felt like my body was fighting hard to keep me going.
Did that make you dislike or fear Backdoor?
Backdoor has been my favorite wave since I was a little kid. I remember when I was 8 years old, it was a 3-foot day and I hit my face on the reef. It was just from duck diving and the wave slammed my face into the reef. It split my lip, I had a full hole where water would come out when I tried to drink water. Fear has been something Backdoor gave me right away. I still love the wave. I've never been so pushed down against the reef in my life from any other wave, where it feels like it's trying to push you through the reef. It's been a rocky road with Backdoor, but all good relationships are rocky. I forgive her for breaking my face and rupturing my spleen.
And after the spleen, that's when the hip injury hit?
So I came back from that and went to Australia. My hip was bothering me, and I had an MRI afterwards. It was a huge tear in my labrum and a bone spur. That took me out for 3 months, and one day my hip would feel better but then it would get worse the next day. So when I came back from that, I said that I had paid my dues and I'm going to surf Jaws and heavy waves and try and push myself on a personal level.
Injuries have a way of teaching us things that otherwise we wouldn't learn. Was this true for you?
When you get hurt, one thing you learn is how much you appreciate surfing and how amazing the gift is that you have. When you're out for months, all you want to do is go surfing, and that puts gasoline on the fire to come back. If you do something every single day, it's human nature to not appreciate it as much but when you have an injury and you come back you're like a grom again. I was nervous coming back… my first session at Backdoor I was skeptical. It made me surf timid, and surf in a way that I didn't want to surf, just second guessing. When I do that, I've had my worst wipeouts. So either I have to surf 100% or not surf at all. I'm sure people have had worse injuries, but I could have died there and I want to live every day to the fullest. Injuries are a two way street. You can either say surfing is cool and I want to surf small waves or push harder. I realized I had to go all out or nothing.
Take us back to growing up on the Big Island. How did that mold you into the surfer you are today?
I think it's the best place to grow up. All the waves on the Big Island break on really shallow and sharp reef. We don't get the biggest waves, but there's always a degree of difficulty and danger. A one foot wave can slam you onto the rocks and cut you up, so you'll learn to not go for crazy waves, you have to have that in your mind when you're surfing. That helps when you come to a wave like Pipeline, because there's not huge boulders on the beach, you're not going to get washed over rocks and there's no lava rock in front of the wave with sea urchins everywhere. The Big Island is also a perfect stepping stone. Even when I go home now, the waves are so gnarly, they still freak me out as much as any wave.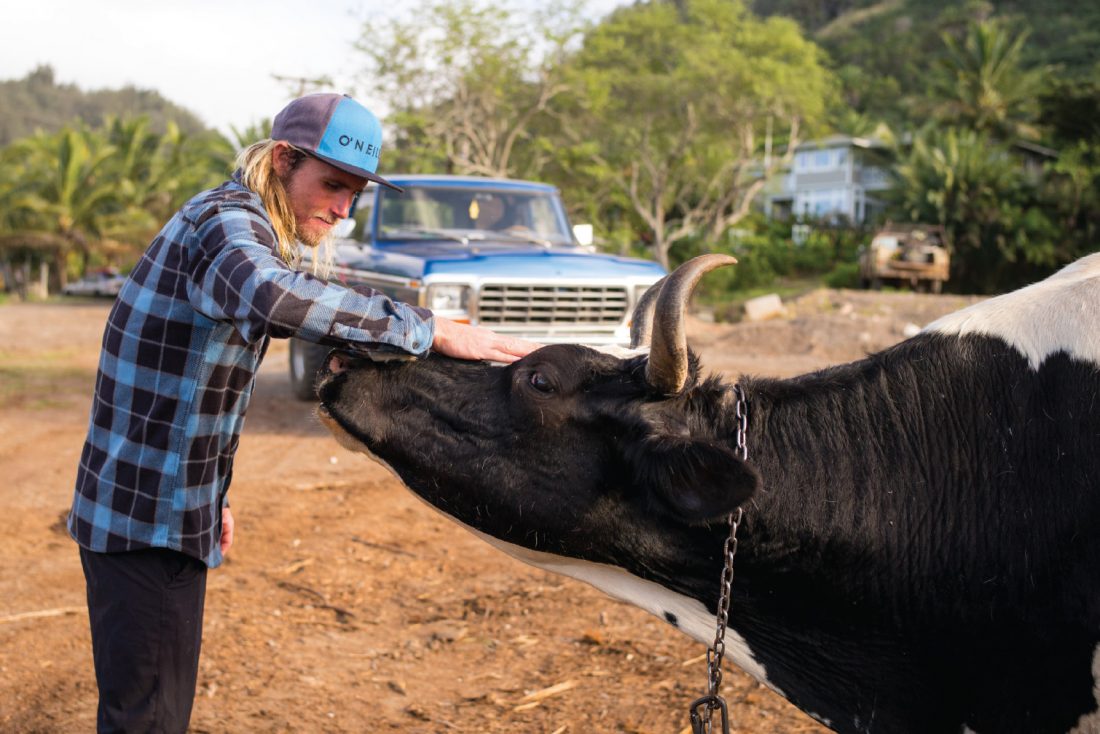 How have other Big Island natives influenced you?
My peers have been a huge motivation for me. Having Shane Dorian around, seeing what he's done over all the years… he's the nicest guy ever, even when the waves are huge. Then he'll come to Banyans and rip the place apart. Seeing what he's done has motivated me to be the most well rounded surfer, and that's what I care about more than anything… being as well rounded as possible. That's the kind of surfer I want to be.
Talk to us about your 3rd place result at the Vans World Cup. How did everything come together for your best competitive finish?
I was really excited going into Sunset, because I read a WSL post that said if I won Sunset, I'd qualify for the World Tour. That was a dream of mine since I started surfing. I was happy that I was still in the running, because I thought it was already over after a 3rd round loss at Haleiwa. I told myself that I had to win at Sunset. It ended up that everyone in front of me on the leaderboard did really well, so going into the Final I knew there was no way that even if I won that I could qualify. Throughout the day, I had a crazy rhythm with Sunset, good waves were appearing and I had priority, just a magical day. I got 3rd in the Final but felt like I won. My personal goals were achieved, and ending the year like that, finishing 21st, put a new motivation for competition on the QS in 2017.
Thinking of making any changes in 2017? New training regimens, new coaching or new equipment?
The same as 2016, really. Just chasing the QS, putting work into training, especially my mind. At Sunset, I felt like I had done a lot of mental exercises. I told myself I could do it and my whole thing for the contest was to believe. I had a couple really close heats where I was losing but I told myself just believe, you've surfed this wave your whole life and it ended up happening. In those moments where your confidence goes downhill, if you can stay strong and believe in yourself, it will push you over the edge of some of the guys. It's so easy to crack.
As we move forward into the year, how do you think the sport will continue to progress?
The envelope for surfing will keep going up and up. Guys will be sending it on crazier waves. The El Nino progressed the sport so much, and I think one day I'm going to be an old man, just baffled at what people will be doing. I mean, 20 years ago everyone was riding huge boards at Sunset and now everyone's riding a 6'6". It's an exciting time in surfing. It's an exciting time in our sport, seeing fans excited, seeing surfers taking their jobs seriously and as professionals is really cool. They're treated like stars. Big wave, small waves, turns, airs… everything will go higher and higher. I feel blessed to be a part of it and hopefully I can help it progress a little bit.
pau