Story and photos by Tai Vandyke
I'm stoked to say that the Makaha Pufferfish of Volcom's Totally Crustaceous Tour was a huge success on May 7! We were blessed with a nice overhead south swell and a little north combo, making for some super fun waves for everyone. Since we had over 160 entries, we had to run some 10 minute heats in the first round then go back to the 15 minute format.
Everyone was frothing to get the last qualifying spots for the upcoming event at Lowers. We started with groms ages 11-13 and they were ripping! The Big Island's Brodie Sale took the win and locked down his spot at Lowers. Eli Hannemann took a close 2nd in front of the young powerhouse Robert Grillo who came in third.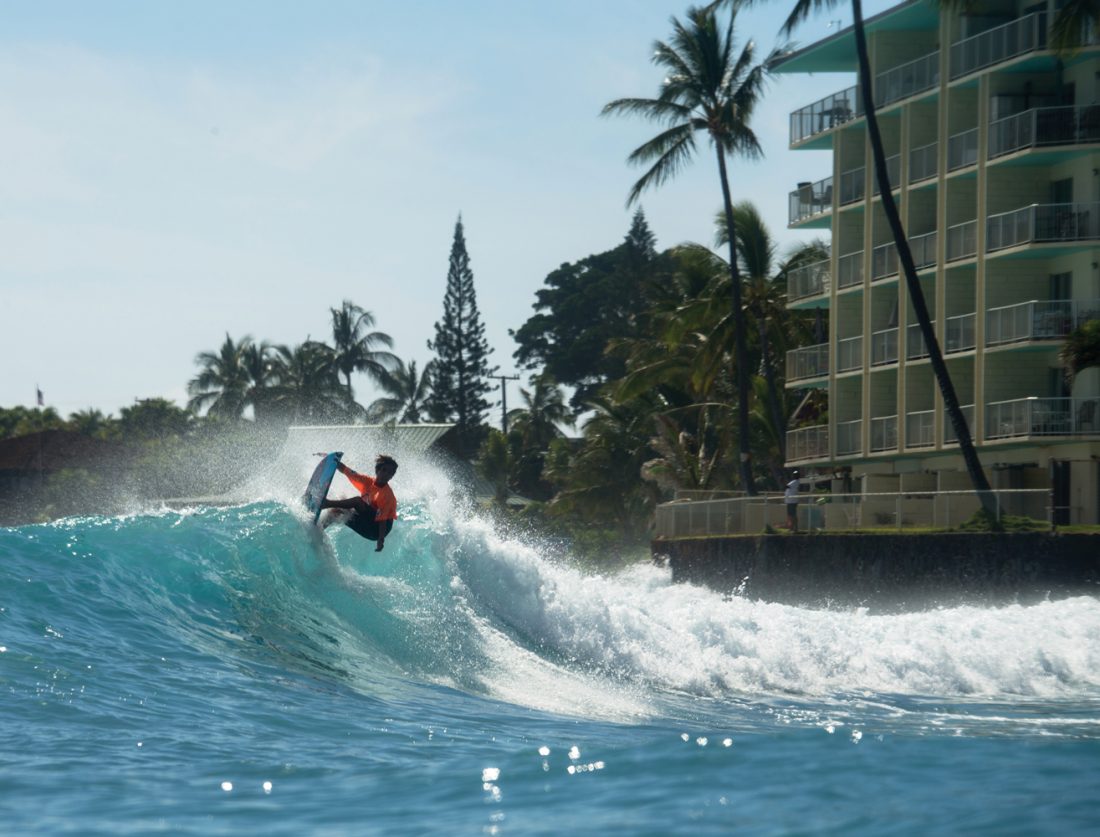 The squids 10 and under couldn't get out in the lineup fast enough. There were 8 heats in the first round and in the end it was Shion Crawford taking the win and scoring the first spot in the champs. The Big Island's Diesel Butts caught a bomb in the final minutes to secure second place in front of Maikai Burdine.
The girls were ripping all day, especially Sara Wakita who was on fire, posting a 9.5 and 8 in the Final. Summer Ivy scored the second spot into Lowers. Luana Silva unfortuantly received the dreaded 3rd place, just missing out on qualifying. Savanna Stone, Brisa Hennesey, and Ewellaiula Wong rounded out the final.
The Junior Men was stacked as usual, and in the end it was underdog Cam Dowis taking the win over Noah Beschen, Spike Shannon, Wyatt McHale, Kuio Young, and Koa Matsumoto.
The Pro Am division saw local boy Kaulana Apo on fire, killing it backside all day long. It was clear that he would be in the winners circle. Elijah Gates almost stuck a sick air that would have given him the win, but he was stoked to still have a ticket to Lowers. Chad Keaulana took third and walked away with a sick board courtesy of Dusty Payne.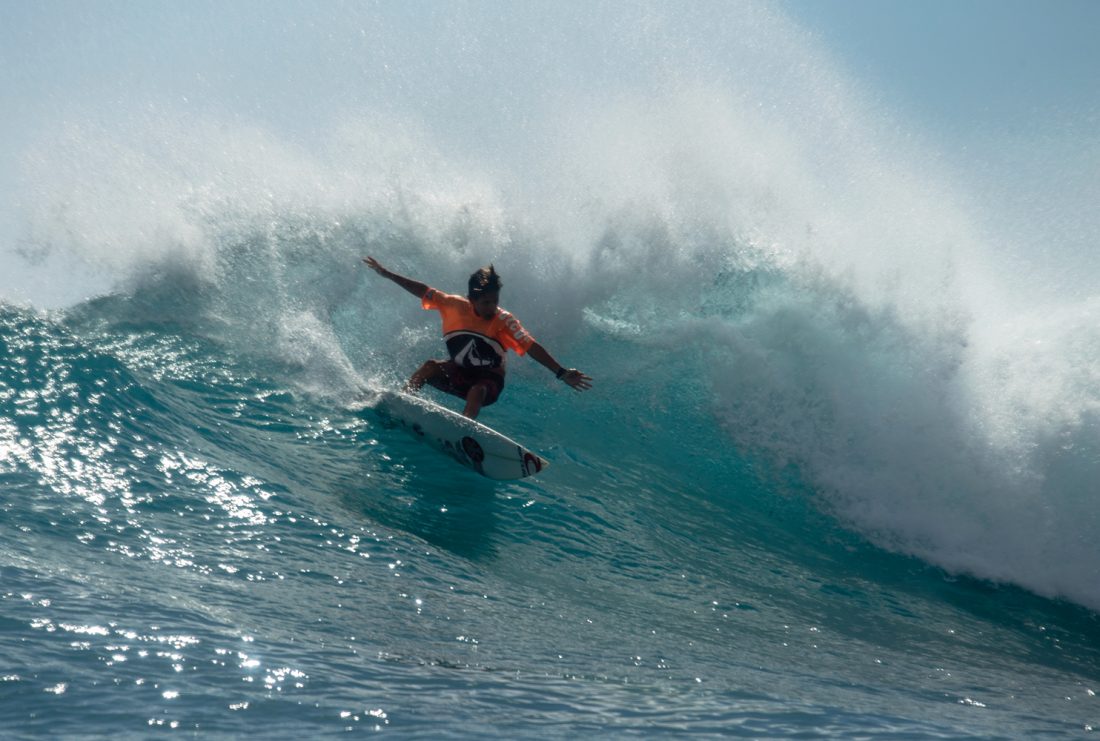 Overal, it was an epic day on the west side and all the boys down there were so stoked! Kimo and Russ K were cooking burgers and feeding the whole beach all day. I want to thank everyone for letting us be a part of these amazing events that have such a huge impact on the community. And thanks to Batz, Rid, and Clint! You guys rule!
Results
Pro am
1 Kaulana Apo
2 Elijah Gates
3 Chad Keaulana
4 Alex Pendelton
5 Forrest Palmer
6 Marley Pugliely
Juniors
1 Cam Dowis
2 Noah Beshcen
3 Spike Shannon
4 Wyatt McHale
5 Kuio Young
6 Koa Matsumoto
Groms
1 Brodi Sale
2 Eli Hanneman
3 Robert Grillo III
4 Kainehe Hunt
5 Levi Young
6 Jake Riccobuono
Girls
1 Sara Wakita
2 Summer Ivy
3 Luanna Silva
4 Savanna Stone
5 Brisa Hennesey
6 Eweleiula Wong
Squids
1 Shion Crawford
2 Diesel Butts
3 Maikai Burdine
4 Paumalu Malone
5 Marylou Johnson
6 Kaiser Auberlen
Watermelon award – Levi Pakele