By Sean Reilly
Hometown: Lahaina, Maui
DOB: November 7, 2002
Height/Weight: 4'5/ 67 lbs.
Stance: Regular
Sponsors: Hurley, Vans, Nixon, FCS, Dakine, Mokulele Airlines, Filtrate eyewear, Hi-Tech Surf Shop, Maui Made Lemonade, Vertra, 808 Jiu-Jitsu
The path to success is a long and strenuous road requiring excessive amounts of dedication, determination and talent. There has never been a more difficult time to stand out in the world of surfing than today. Maneuvers once deemed extraordinary are now industry standards – the bar has been raised. Still, hundreds of thousands of young surfers dream of becoming pro, yet only a select few make it in the top ranks. Maui bred Eli Hanneman is one of those few that are doing what it takes to make the dream a reality.
Just 12 years old, Eli is already balancing the pressures of school and surf, obtaining major sponsors and gaining national exposure. This past summer, Eli reigned supreme over the nations best surfers at Surfing America's USA Championships. After taking home the national title in his respective division (quite possibly the most competitive division surfing has ever seen), the 6th grade stud has been on a tear, winning just about every event he's entered. Modest and humble, the wonder grom credits his success to a "magic board" his dad shaped for him.
The right equipment is crucial when competing, but having an expert shaper in the family isn't the only thing this future superstar has going for him. With prominent breaks like Lahaina Harbor within walking distance, and Honolua Bay just a few minutes down the road, Eli has no shortage of incredible surf. And with incredible surf comes incredible surfers. This region hosts a multitude of talented groms that continuously push each other, elevating the level of everyone's surfing. But Eli is no one trick pony, the multi –talented thrill seeker is an accomplished skater as well. Practicing new tricks on the skateboard by night and incorporating them into his surfing by day, his kid has all the tools he needs to one day make the World Tour. Keep your eyes on little Eli Hanneman, he is going places!
Do you have any nicknames?
Everyone knows me by Eli, but that's not my real name, it's just short for Elijah. In Maui, some of my friends call me Little Ellis. I don't exactly know how they came up with it.
What is your home break?
The closest spot to where I live is Lahaina Harbor. It's my home break in the summer. It's not the best break on Maui but it's one of my favorites because it is so rippable and always has waves in the summer. In the winter I'm about 15 minutes from Honolua Bay and that's normally where I surf in the winter. It's my favorite.
What is your favorite post session grindz?
Waffles and Nutella always psyches me up.
What is something most people don't know about you?
When I was born I had four thumbs.
What does your quiver look like?
My go to board is a 4'6 Hanneman. But it ranges from 4'1 fishes all the way to 4'10 step ups. My dad shapes 3 new boards every 2 months. I probably have 35 boards.
What is your first memory of surfing?
I think my first memory was when I was about three. I was surfing with my dad at a wave called Launiupoko. I didn't know how sharp the reef was, or that there was wana, so when I jumped off my board I stepped on wana and got spikes in each one of my toes. I came in straight away. I was freaking out because I didn't know what it was. My dad ran me to the bathroom and peed on it. This freaked me out even more, and it made me wonder if he was out of his mind!
Who's your favorite surfer?
My favorite surfer is John Florence. His style is sick and super calm. He is very versatile and humble. I also like Clay Marzo. He can do any kind of turn or air he wants and land it! He can also get barreled for as long as he wants.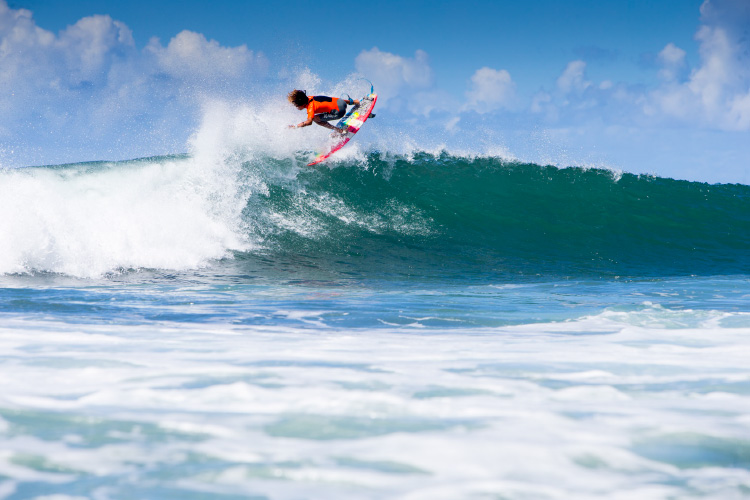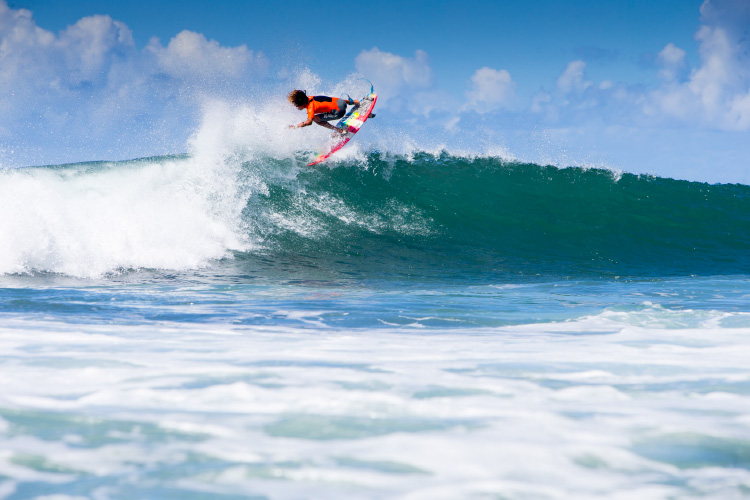 What or who motivates you?
My rivals motivate me. There's no room for mistakes with them. I have a lot of friendly competition my age, such as Ocean Macedo, Jackson Bunch, Cole Alves, Brodi Sale and so on. I could right an essay of names.
Who do you look up to and why?
My dad. He's super chill and believes in me and supports me in everything I do. He loves the same things I do. He's my shaper and my coach when I'm not on Oahu with Joel Centeio.
What are your future goals?
To win a world title. Also traveling the world and doing what I love.
Do you have any recent accomplishments that come to mind?
I won the U12 Surfing America US champs at Lower Trestles this past summer. Super happy on that. I also got the Presidents award at school in fifth grade, for academics. I am proud of both because they both mean a lot to me. I work hard at doing well in school and I am so thankful to Hurley and all the companies that support me in doing what I love.
Any last words for the Freesurf audience?
Thanks for the interview and your interest in a young surfer like me – stoked!
pau