By Cash Lambert
One year removed from finishing fifth on the WSL World Longboard Tour, Honolua Blomfield entered the final day of the Taiwan Open on November 29th with a chance to win the points race and become the 2017 World Champion. The one competitor who stood in her way was Lindsay Steinriede, a former World Champion who had nailed high scores throughout the competition. "As one of the youngest competitors on Tour, I feel like everybody looks at me as a bit of an underdog, especially going against Lindsay," Blomfield said. "I was nervous going into the quarterfinals and semifinals, so when I reached the Final, I had nothing to lose. I went for it and didn't hold back." Utilizing her grace, style and nose rides, Blomfield posted a 18.60 to Steinriede's 16.50, becoming the 2017 Women's World Longboard Champion. Blomfield was chaired to the podium, where she hoisted the World Title trophy and a Hawaiian flag, beaming from ear to ear.
Freesurf: Congratulations on the win, Honolua! How did you celebrate your win in Taiwan, and how did you celebrate it at home on the North Shore?
Honolua Blomfield: I didn't really celebrate in Taiwan. I kept it chill because all the emotions and hard work tired me out, so I just had dinner with some of the other girls who were in the event. Once I got home to Hawaii, my friends and family were waiting at the airport to welcome me home with posters, a lot of smiles and some cool World Champ hats that had my name written on it. That evening, I had a nice family dinner courtesy of O'Neill, which was super kind of them.
In 2016, you finished 5th on the WSL Longboard Championship Tour and one year later you're the World Champion. What was the difference in 2017 that pushed you to the top?
It has always been my goal to achieve a World Title. After finishing fifth in 2016, I didn't change too much. I just surfed a lot like I always do. This year, I met my boyfriend who changed my perspective on things. We went on some surf trips together and it really motivated me to be a better person and made me want to focus on my surfing.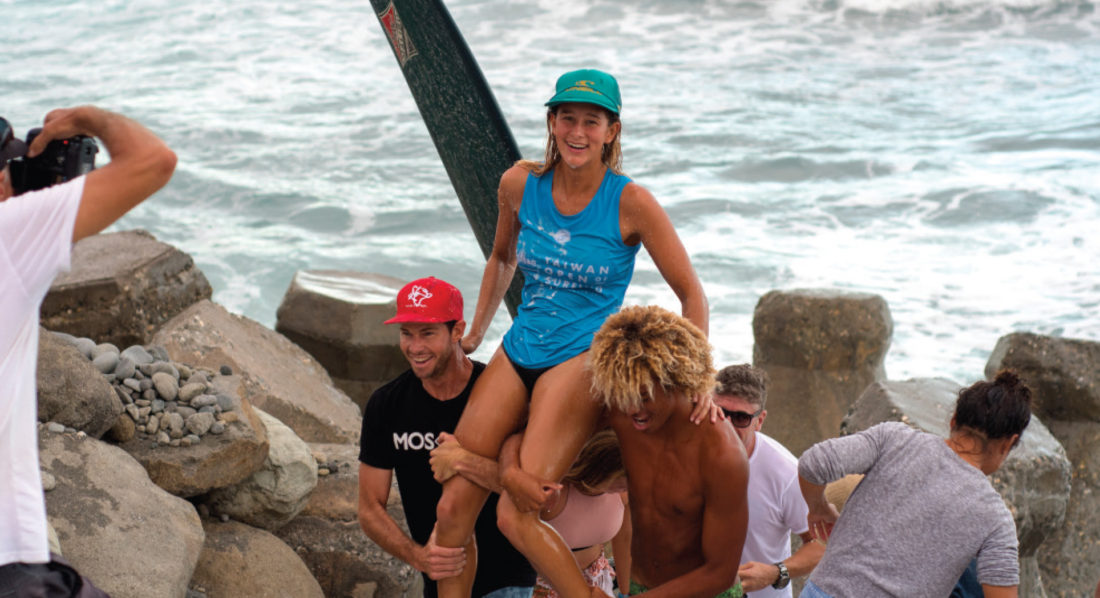 The old saying goes that it's about the journey, not the destination, so talk to us about the 2017 longboard competitive year as a whole, including your 3rd place finish at the Kumul PNG LCT. What were some of the ups and downs and what did you learn throughout the year?
I went into the Papua New Guinea contest without really knowing my boards and I actually surfed the event on the board of a male competitor who let me use it. After placing third, I got really excited and worked closely with my shaper, Peter White of Classic Malibu. I found out what worked best for me. That was a big learning curve, because the more trust I had in my boards, the better I can surf whereas before, I didn't really know what I wanted or what liked best.
Now that you have a World Title under your belt, what's next? What can we expect from you in 2018?
I'm hoping for another World Title. In 2018, I'm going to keep improving myself, my surfing and my boards. Now I know what it feels to win the World Longboard Tour and I'm not going to let that one go!