What competitive surfers and industry professionals had to say about the four headlining trends throughout the year
by Cash Lambert
Kelly Slater's Surf Ranch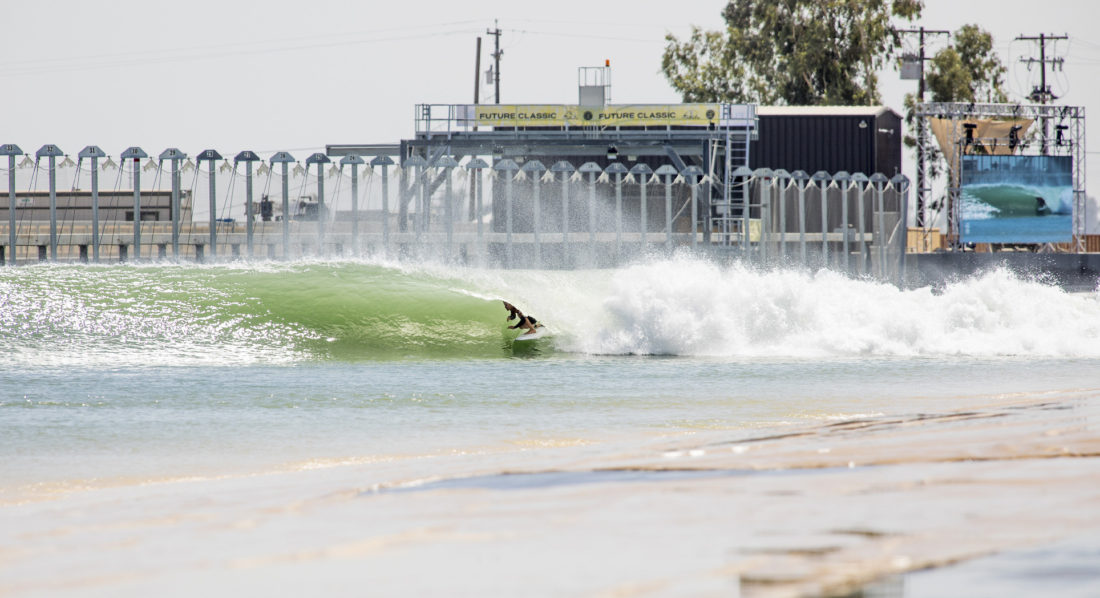 In December of 2015, Kelly Slater released the first look at his wave pool – known as the Surf Ranch – and the images and videos sent the surf and action sport world into a frothy frenzy: glassy, perfect walls of water peeling and barreling for hundreds of yards. Throughout 2016 and 2017, the world's best surfers made the pilgrimage to Lemoore, California, to test their talents in what was said to be the wave of the future. But the wave pool isn't just for freesurfing. After reaching an agreement to purchase the wave pool and its innovative technology, the World Surf League announced that a Championship Tour event will be held in Lemoore in 2018. Here's what some of the world's leading voices in surfing had to say about competing in the wave pool, its innovative technology and what it means for the sport of surfing moving forward.
Jordy Smith: As far as Kelly's wave pool goes, nowhere in my lifetime did I ever think that we'd see something like it or surf in something like it. There's been wave pools before – they've been around for some time – but it's really special how perfect this one is. Kelly and his team have put a lot of effort into it and now the WSL is having the first CT event there next year. I think it's exciting. I unfortunately don't fit in the left hand tube, so it's going to be interesting to see how they judge me because of my physique. It'll be interesting to see how they adapt to that, because it's not like boxing where everyone's in the same weight class and everyone uses the same boxing gloves. It is definitely something different, but we're just scratching the surface. There's a lot of room for improvement and I think the sky's the limit.
John John Florence: Kelly's wave pool is amazing. It's everything you'd want a wave pool to be. You're sitting in the pool and a wave comes at you and you're like 'ok I know I'm about to get a 300 yard wave'. Having an idea of what the wave is going to do every single time is pretty crazy. If you spend a lot of time in that pool, you're going to get stuff dialed in. It's cool knowing where the sections are, the power of the wave and figuring it out.
Tanner Hendrickson: I think it's really cool to have a surf contest at Kelly's wave pool, because the reason I would get frustrated after a loss is not getting the same opportunity as my competitors. If everyone gets the same wave, how are you going to complain at the end of the day? I'm all for it.
Dane Gudauskas: It looks like people are smiling a lot [when they're surfing it]. I don't know what kind of effect it's going to have on the overall community of surf or the long picture of surfing because it's so hard to see that far out on it, but right now it looks like a joy ride.
Carissa Moore: It's been super exciting to see Kelly's wave and how fast the sport is progressing in the wave pool. I think it'll take the sport to a different level and to a broader audience. Hopefully more people will be able to share the stoke with us.
Fernando Aguirre: I love wave pools. It takes surfing to places and people that aren't as lucky to live by the ocean. We're still in the middle of the revolution, and we're going to look back and say we were there [when it started].
Benji Brand: It might be a little boring to watch a CT there, because just watching the footage so far, everyone's doing the same thing on a wave – 3 turns on one section, a barrel, 3 turns again. The variety might have to change for it to be exciting. That's why the ocean is so exciting, because it's unpredictable. The ocean's unpredictability is what makes those special standout moments.
Conner Coffin: It seems like everyone gets to do a similar thing [in the wave pool], so it's hard to find variety. Competitively, I think it'll be about creating a difference.
Taj Burrow: It's crazy how quick [the Surf Ranch] evolved into an actual event on the World Tour. In my opinion, it looks more like a wave you would love to surf and a wave the average punter would love to surf. As far as competing goes, I don't know if it's that fitting. I feel like it might be a little bit boring, repetitive, probably difficult to judge and people watching it will get pissed off they're not the ones surfing it. It is that kind of wave where everyone just wants to surf it. You don't want to watch someone else surf it; you want to be the one in it. [Kelly's Wave Pool] eliminates the luck factor, and it will be interesting to see how it goes. It could be insane, guys battling air for air on every wave, which is very entertaining. But on the other hand, what's so exciting about our sport is people hunting waves when they need a score, and you have mother nature delivering those elements where you have to find that wave to get the score. Sometimes it goes flat and sometimes a set comes. That anticipation of whether it's going to happen or not is what keeps you on the edge of your seat. But the pool may deliver entertainment in another way, like an air show kind of style.
Changes on the 2018 WSL Championship Tour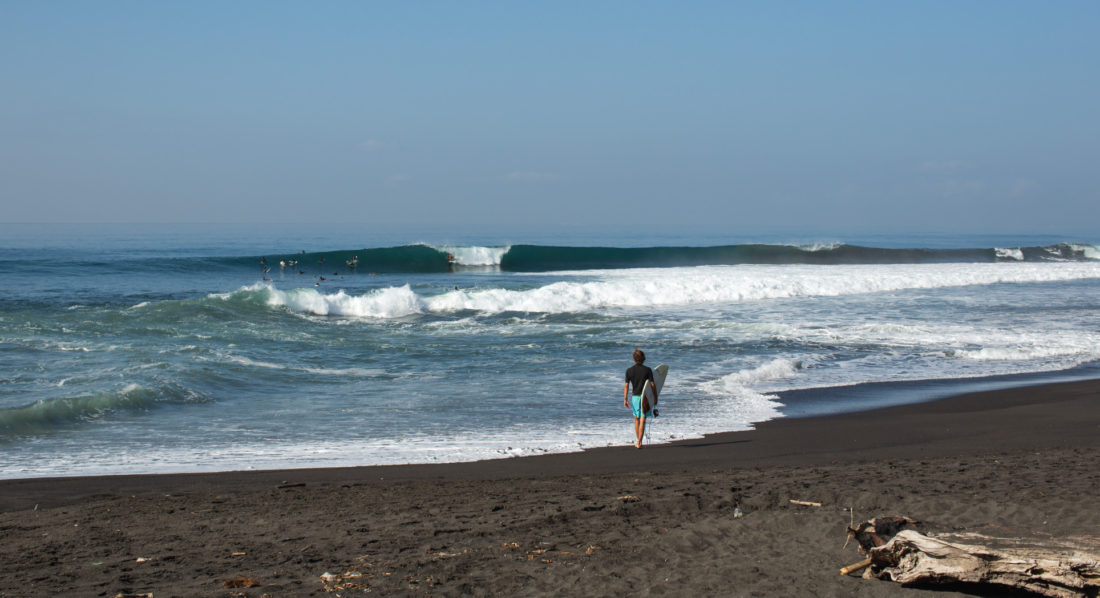 Throughout 2017, there were rumors throughout the surf industry that changes were coming to the WSL's CT schedule in 2018. In November, the WSL confirmed a few of those rumors by releasing the 2018 CT schedule, which showed multiple venue changes. The blue water tubes in Fiji were replaced with the powerful righthander of Kermas in Indonesia. Kelly Slater's Surf Ranch will host a CT event in 2018, and with that event added, Lowers was given the boot. The women and men will not surf Cascais, Portugal, and JBay was added to the Women's Tour. We asked a handful of CT surfers their thoughts on the unprecedented changes coming to the World Tour.
Sage Erickson: I think the WSL has invested so much in the women's side, especially in prize money and getting us to the best locations in the world. With JBay as an addition as well as Bali, it's incredible. It's everything we could have hoped for. JBay is a high performance wave and really challenging, especially on your forehand. At times it's really fast, and as a girl I'm a little bit slow when it comes to waves at that pace but I'm excited to challenge myself and I think they'll be a few more changes that everyone hasn't seen coming. It's an exciting time in surfing and I'm so happy to be a part of it.
John John Florence: I'm super excited about the changes. It's always fun to have new events on the Tour. Fiji being out is kind of a bummer. Everyone was a big fan of Fiji, whether there were small or big waves. Having Kermas on the Tour is pretty insane and having the wave pool too is an incredible thing. It's a step forward. I think it's exciting. I'm really for the changing of the area every year, because it makes it exciting that it's not that same place.
Jordy Smith: As far as change goes, everyone's a little skeptical of change. Change can be scary. There's only one reason [the WSL] wants to change and it is for the better. They're trying to grow the sport make things better not only for themselves but for us surfers, both men and women. For the first time, we're going to see the women surf JBay, that's going to be incredible. Like I said, change can be scary but a few years down the track it might be for a good reason.
Keanu Asing: You always have to be positive to change. Obviously [the CT changes] are not what everyone is going to want, but I think there will be good things coming out of these events. I have mixed emotions but I'm excited. Wherever the waves take us, I'm excited to compete. Whether it's a beach break, point break, the worst waves or best waves, we're going to be out there competing our best.
The Growth of Women's Big Wave Surfing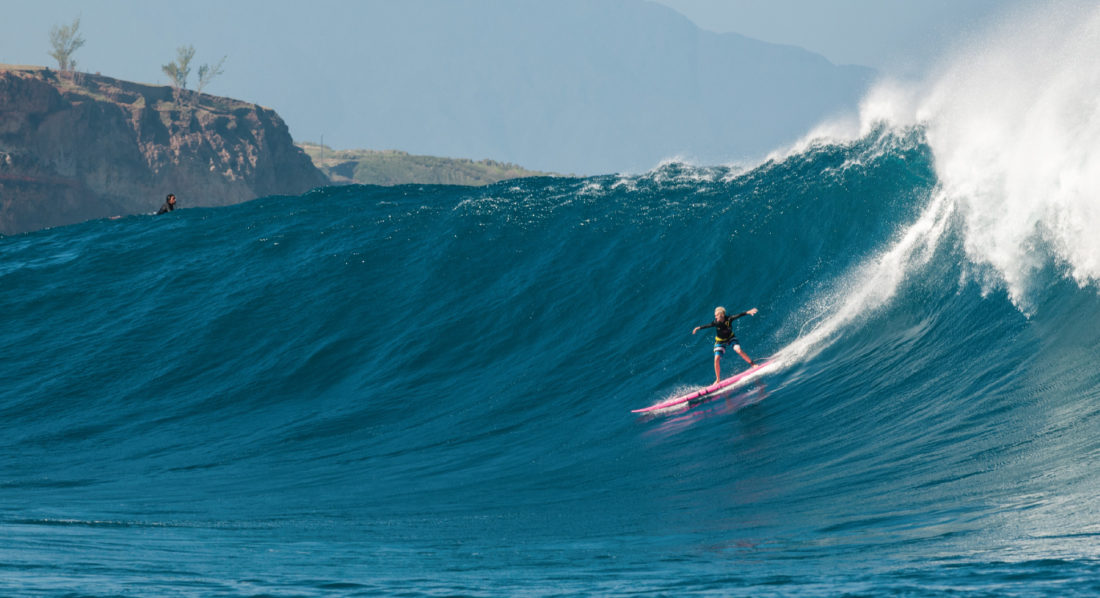 Over the past two years, the women's big wave surfing arena has seen significant growth. The 2016/2017 winter season saw the first women's big wave surf contest run: the WSL Pe'ahi Challenge, where Maui local Paige Alms claimed victory. This year – the 2017/2018 winter season – the Pe'ahi Challenge ran again, with Alms achieving her second consecutive win. Another women's big wave surfing event – Redbull's Queen of the Bay – was set to go at Waimea Bay, but XL size surf did not arrive during the event window. We asked several women and men their thoughts on the expansion and direction of the sport.
Keala Kennelly: A couple years ago, we had zero big wave contests for women. Last year, the WSL invited us to compete at Pe'ahi and this year we had the possibility of 4 events. It's progressing like wildfire. It's very validating because I've been doing this for a long time, not really knowing where it's going. On blind faith, I've been hoping that it's going to turn into something, so it's nice to see something happen.
Emi Erickson: I don't know how it's going to continue to evolve. It's cool there's a lot of events popping up. The WSL embarked on women's competition or the idea of it, and this year it was just a heat with 6 women [referring to the Pe'ahi Challenge]. I'm sure it will expand. There's more and more women getting involved and interested.
Carissa Moore: I'm a huge fan of Paige Alms. To see her take out the Jaws event two years in a row is so rad. It's really cool to see those girls step up. Those waves are horrifying, especially with all that wind and chop. I'm excited to see where girls like Paige Alms will continue to take the sport for women.
Dave Wassel: I'm a fan of women's surfing, especially in some of these waves like on Maui. I was there at Pe'ahi watching Paige Alms win the Pe'ahi Challenge in back to back years. Yes, there are girls who can do this. That's very proven. I saw some of the waves they were taking off on and it turned me from a rooster to a hen with one shot.
Paige Alms: I think we are seeing some of the best big wave surfing ever, for men and women. The sport is being pushed to new levels every single swell. For the female side of things, we will see more women pushing themselves over the ledge and more technical lines being drawn on big waves.
The Rise of Foiling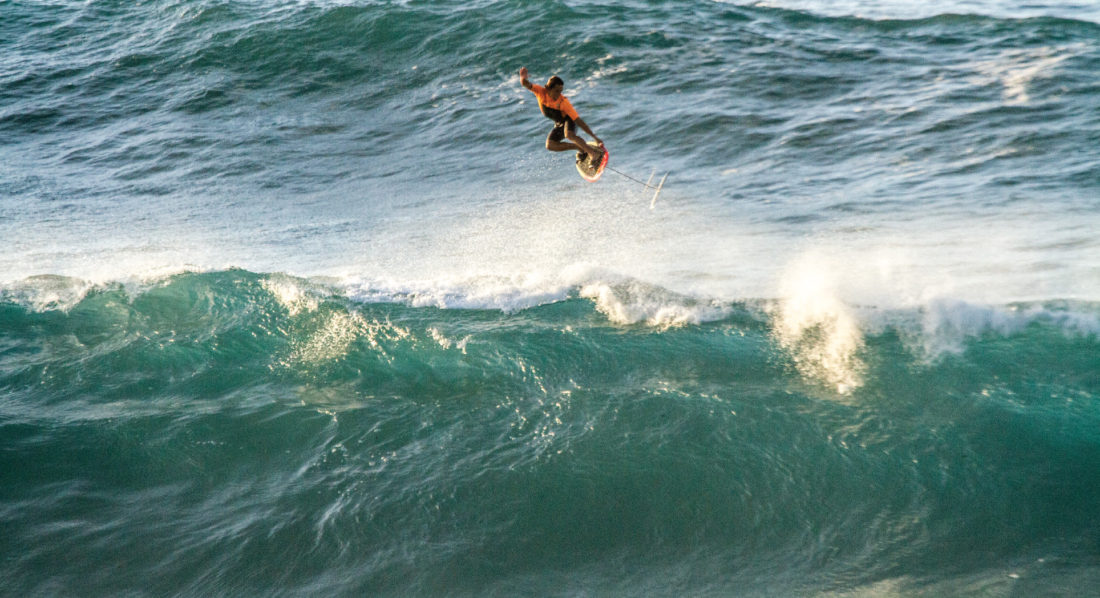 Pioneered by Laird Hamilton and Dave Kalama years ago and reinvented by Kai Lenny this year, foil boards inundated lineups in Hawaii in 2017. There's multiple reasons for its rapid growth, including the ability to ride a small wave far longer than you can on a surfboard, and some of the sport's notable surfers have been giving the board a try, like John John Florence, Koa Smith, Jamie O'Brien and others. We asked surfers how they got their hands on a foil board, what the learning curve is like and their opinions on what we can expect from foiling in the future.
Kai Lenny: It's really fun that everyone is getting into it. When I first started foiling in the reinvented form – paddling into small waves – I was thinking that I would love to see more people get into it, especially the best surfers. I thought it would help because half the time, the surf is bad so [with the foil] you always have something to do at a high level. I was actually surprised everyone got into it. With more people foiling, it legitimizes it. The reason everyone loves doing it is that it's the ultimate equalizer for crummy surf. No matter how bad or small the wave is, you can seriously have a lot of fun.
Koa Smith: I am true believer in the foil, and I've been foiling for a year now. A while ago, Kai Lenny came to the North Shore and had his foil at Sunset so I jumped on. It was the hardest thing I've ever done and after some fine tuning, I finally got the feel. Laird Hamilton and those guys had the steel 'if I hit you I'll cutting you in half' foil with snowboard boots, and I know that Kai started foiling when he was young. No one tried to innovate it, and as soon as we realized we could put the foil on any board – you're surfing the foil not the surfboard – and that we didn't need straps or jet skis and then you could feel that feeling of surfing, of course it's going to go wild.
Keanu Asing: I haven't hit the foil yet, but foil boards look fun. I would love to try one. I think it's a cool hobby, a cool way of introducing other people to the ocean and a different way of riding waves as well. There's so many tools you can surf with, like stand up paddling, bodyboarding, longboarding, canoe surfing and to bring foil surfing is a great addition to ocean sports and wave riding.
John John Florence: Kai Lenny took me and Koa Smith to Sunset one day [to foil], and it's the craziest learning curve. I was thinking I was going to get it right away and it took me 3 hours just to get up and get going. Foiling is everything you dream of when you're on a wave. You're riding a wave that's not breaking and floating above it…it's just silent. There's a lot of aspects about it that surfing has that you want a little more of.