By Sean Reilly
Hometown: Lahaina, Maui
DOB: October 17, 2002
Height/Weight: 4'9/ 75 lbs.
Stance: Regular
Sponsors: Brian Bulkley, Mokulele Airlines, Honolua Surf Co., Dakine.
Part merman, Ocean Macedo could not have a more fitting first name. This 6th grade wonder-grom may as well have gills considering the amount of time he spends in the water. When Ocean's not wreaking havoc at Lahaina Harbor or leading a grommet take over at Honolua Bay, you can probably find him below the surface slaying uhu with papa Macedo. From shore break shenanigans to death defying Sunset Beach, the Pacific is Ocean's domain.
Quite possibly the most competitive age bracket to ever grace the contest scene, Hawai'i's Under 12 division is beginning to look like a pack of hungry QS veterans. These kids are ridiculously talented, technically sound and extremely courageous. It goes without saying that Hawai'i has no shortage of youthful endowment, but this talented up-and-comer is a step above the rest. Ripping and slashing his way to podiums throughout the country, Ocean has proven he is a contender in all conditions. There are big things to come in this little guy's future.
What is something that everyone knows about you?
Instead of sleeping in and having waffles, I would rather wake up at 4:30am to go surf.
Do you remember the first time you ever surfed?
When I was 1 and a half years old my dad would take me out on his longboard at Lahaina Break Wall. I don't remember much, but I remember I didn't want to go into the water. My dad would trick me. He would say, 'lets just get one.' Then we would get one and he would say, 'just a few more.' I'm glad he did though.
Where is your home break?
I have four surf spots within five minutes from my house- Beaches, Pools, Lahaina Harbor and Break Wall. But Lahaina Harbor is my homebreak. I surf it almost everyday in the summertime. My school is a block away and my house is a 5-minute drive.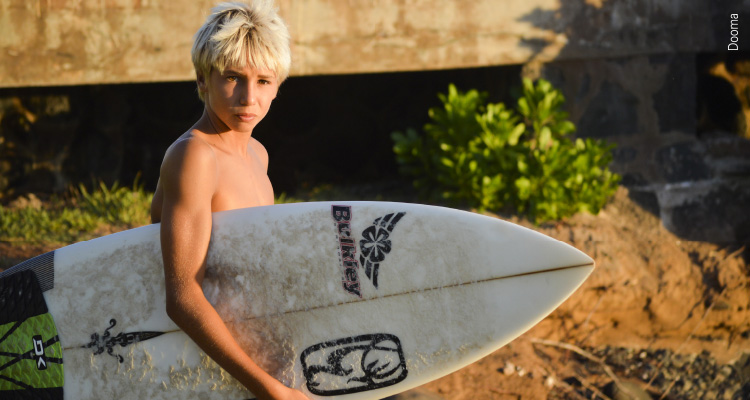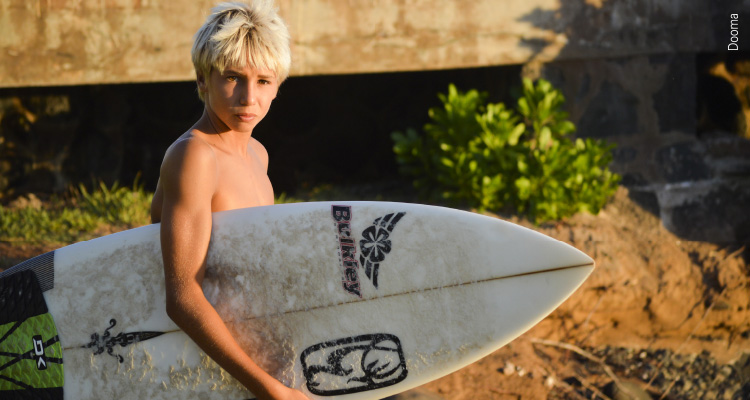 So what's your favorite break?
Honolua Bay because it is a long barreling wave with an air section at the end. I caught my longest wave ever there.
Tell me about that wave.
I took off at Coconuts, got barreled through the point, a turn at Middles, another turn at The Cave and an air section Keiki Bowls. It was one of my first waves of the session so I had to paddle back out. It took me 15 minutes to get all the way back out.
Favorite maneuver?
The air reverse. I try to mimic my buddies Cole Alves and Eli Hanneman. Middles has a good air section.
Riding for Brian Bulkley, you must have quite the arsenal. What's your quiver look like?
My go to board is a 4'9 thruster Beach Break Model. I also have a 4'8, a 4'10 and a 5'0 step up. I like to longboard too, so sometimes I'll take out the soft top Wave Storm.
Name your favorite surfers.
I really like Joel Parkinson because he looks so calm and relaxed. But I look up to Gabriel Medina because he does big airs, is good at getting barreled and is consistent.
What or who motivates you?
I crave the feeling of getting barreled. It keeps me coming back. My parents motivate me too. My dad is my surf coach and I probably surf with him at least half the time.
You may have one of the most competitive divisions of youngsters Hawai'i has ever seen. Do you have any friendly rivalries? Surf buddies who push you in and out of the water?
One of my best rivals is my friend Eli Hanneman. Brodi Sale, Cole Alves, Jackson Bunch and Axel Rosenblad are also good friends who push me to surf better. I really like having the competition. It makes all of us better.
You've been on a tear lately. What are some of your recent accomplishments?
Second place at 2014 Surfing America in Boys U12. I also got second place at the 2014 Hawai'i State Championships 2014. And last season I got 1st in Open Boys at NSSA Sunset Beach. I would say I'm most proud of my Second at Surfing America because it is out of the whole nation and it was at Lower Trestles.
Tell us about your future goals.
In five years I would like to be competing in ISA Worlds and pro-am events. Eventually I would like to win Nationals and become a pro surfer.
When you're not surfing, what else do you like to do?
I enjoy spear fishing a lot. I got my first spear gun last Christmas. I usually go out with my dad and a few of his friends. I recently shot my first nenuhe and uhu! I also play a bit of kendama, but I'm no Noah Beschen. I spend a lot of time playing in the shorebreak too. I live right in front of a fun spot called Beaches.
pau