By Kyveli Diener
Big Island is a stunning place and home to some of the world's best surfers, but one of the island's greatest waveriders, Shane Dorian, has always believed in the importance of local groms leaving the island of Hawai'i to enhance their skills in bigger surf and sandy beach breaks. On top of the technical education, traveling on international surf trips broadens young minds as they learn the languages, customs, and values of other cultures while still representing the aloha spirit they carry worldwide. And for the seven young Big Island surf stars Dorian selected to join him on a trip to Nicaragua in early June — Brodi Sale, Luke Heflin, Jake Maki, Kaiden Lieto, Sophi Carlucci, Diesel Storm Butts, and son Jackson Dorian — it's great practice for all the travel they hope to do one day on the world tour.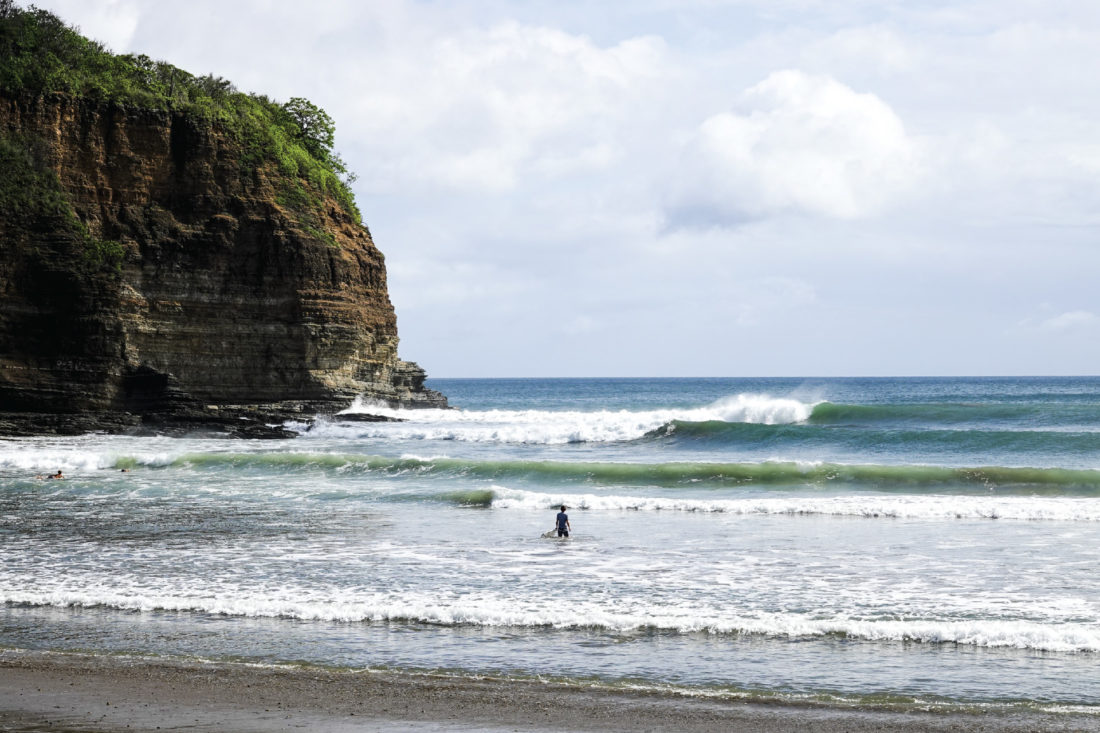 "I wanted it to be to a foreign country so the kids could be exposed to a totally different culture, waves, food and local people. I wanted to go somewhere that had consistent quality surf, and a variety of types of surf breaks and sizes," Dorian said about why Nicaragua was the perfect location. "I wanted the kids to be able to surf as much as they wanted, to provide coaching and filming every session, for the kids to be able to train for the upcoming summer competitions they had planned, and just have fun on a surf trip as a group."
The parents of the groms, which included attending chaperons Dorian and Chris Lieto, kept an eye on the country's civil unrest for weeks ahead of the trip and took all necessary measures to avoid the chaos and violence mostly centered in the capital city of Managua. Once the group had safely reached their destination near Popoyo arranged through Surfari Charters (who Dorian credits with the trip's success), the only thing left to do was explore new breaks, score all the gems, and make new memories.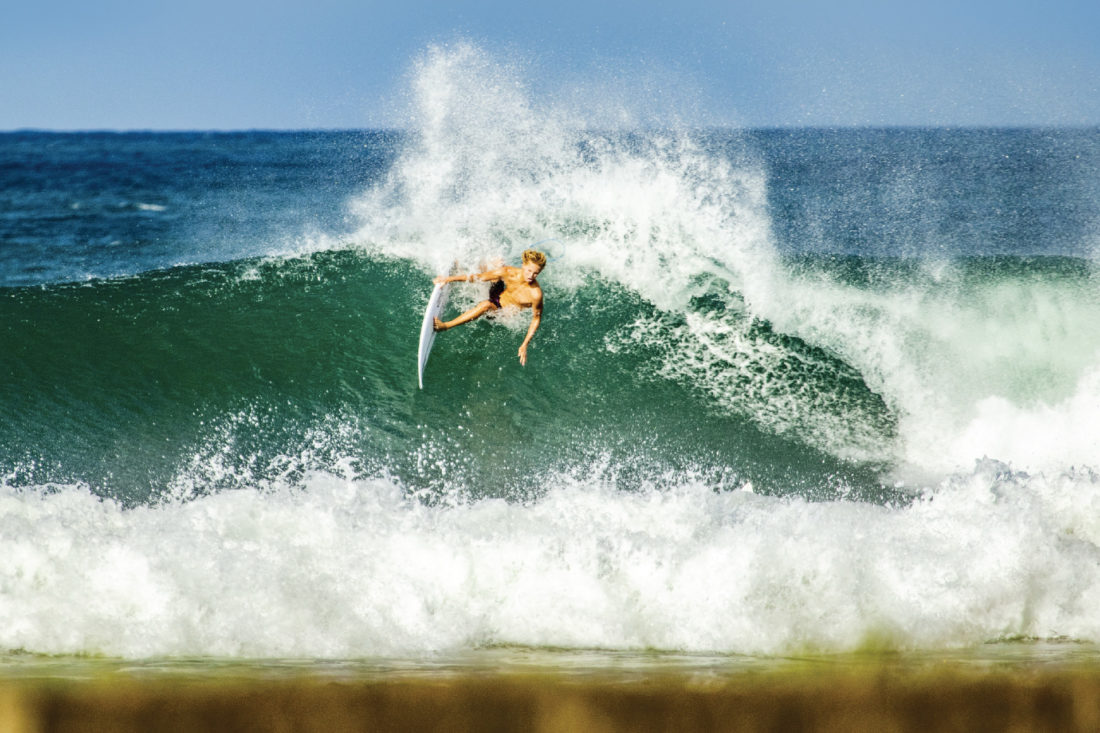 "My favorite memory from the trip would probably have to be watching Diesel pack a barrel and then come up smiling and saying, "HOOO, DAT WAS DA LONGEST ONE I EVER DID TRAVEL IN!'," recalled Kona's 15-year-old Brodi Sale of Hilo up-and-comer Diesel Storm Butts, 12.
"We surfed a cobblestone wave that was similar to Trestles [that I won't name]," Dorian secretively recalled when asked about the best surf of the trip. "It was super consistent and good on all tides, had both rights and lefts and was uncrowded. The kids were able to stack up tons of waves. We actually surfed over different 10 spots…point breaks, reefs, wedges, beach breaks, small waves, pumping waves, a little of everything."
And one of those sandy shore breaks — the biggest and most welcome difference from reefy Big Island for all the groms we talked to — proved to be the perfect spot to pay up on a lost bet. Both 14-year-old Kohala native Jake Maki and 12-year-old Sophi Carlucci from Kona said one of the best memories of the trip was when Brodi and Jake lost a game of corn hole to Kaiden Lieto and Luke Heflin, both 14 from Kona, and as a punishment they had to surf a maxed out sandbar in front of the house.
"It ended up being one of my best sessions of the trip," Maki recalled.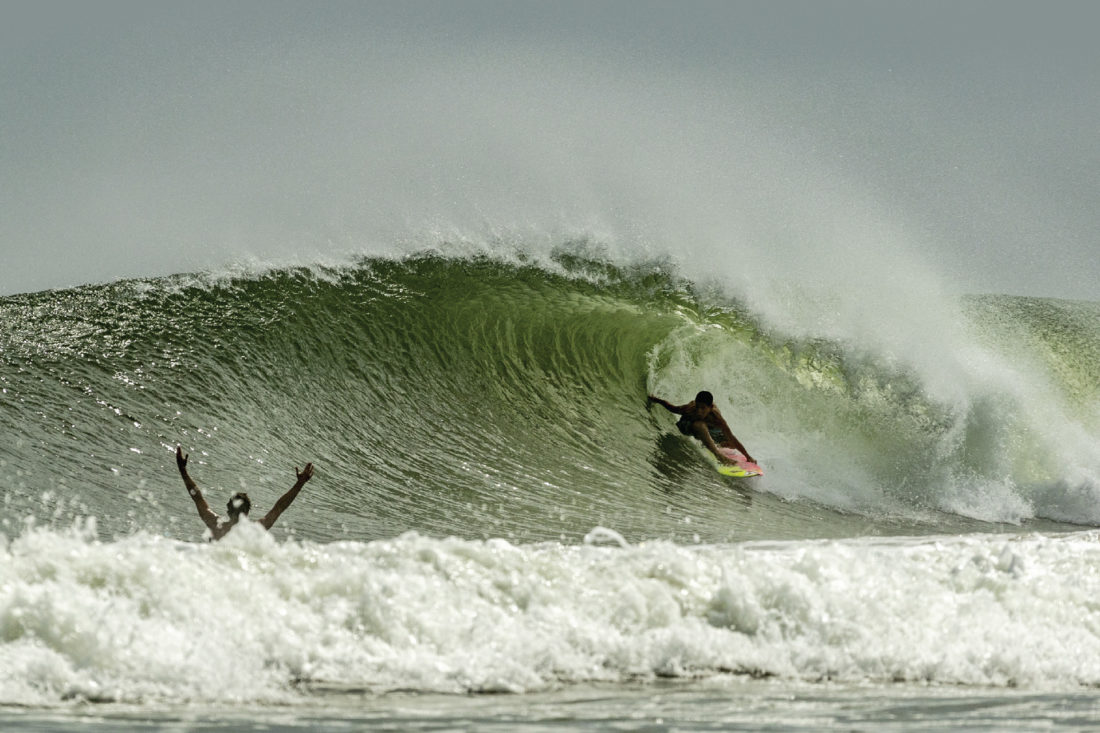 While Jake and Brodi both learned a lot from the trip, it was an extra eye-opening experience for Sophi, who was one of the youngest members of the group on her first-ever international trip. Not only did she gain newfound confidence in her surfing by challenging herself big, barreling waves, her eyes were opened to a completely different world from what she knew on Hawai'i, from the wildlife to the way of life.
"I saw lots of things that I don't see in Hawaii like monkeys, tons of iguanas and people using cows and wagons to get around instead of cars, and the community was really small," she recalled. "The kids in Nicaragua made me realize that I don't need everything that I thought I did to be happy. I saw kids trying to surf with a surfboard that was broken in half, yet they were having the time of their lives."
The trip was an unforgettable success for everyone involved, and the groms are already frothing for more travel. Brodi's hoping to find some lefthand drainers in Fiji next, Jake can't wait to surf European swells in France and Portugal, and Sophi is dreaming of making it to the Maldives someday. Lucky for them, Uncle Shane is ready and just as excited for the next one.